If you're an avid reader who is looking for a creative way to display your respectable book collection, if you're tired of ordinary bookshelves you can find in just about any home, and if you would like a unique display that tells a story of your personal style, than you're going to love these DIY bookshelf designs.
Telephone bookshelf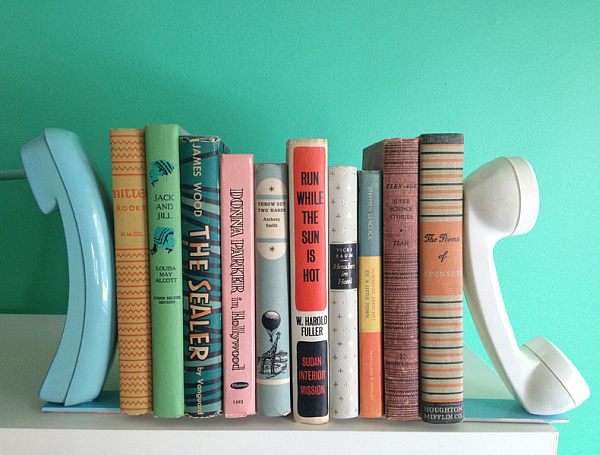 This one-of-a-kind bookend display puts those old phones you have lying around to good use once again. You will need 2 old phones, 2 pieces of thin metal 1.5" wide cut into 7.5" long strips, 2 pieces of felt in any color you choose cut just a bit smaller than the metal strips, 2 flathead screws, 2 drill bits (one a bit larger than the other), 1 can of metal spray paint in whatever color you would like, a cordless drill, and a hot glue gun or whatever glue you have on hand.
Elsie and Emma from ABeautifulMess will surely give you better idea of how this should be done.
Old ladder bookshelf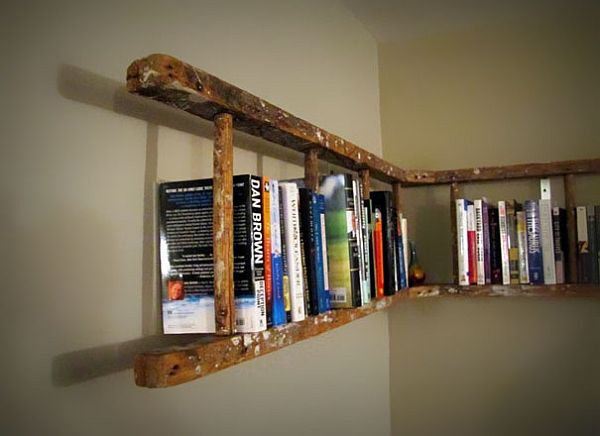 That old ladder cluttering up the garage that may be too unsafe to climb on can easily be turned into a secure, creative way to display your prized book collection. Decide if you would like a 90 degree corner bookshelf or whether you would like to display it along a straight wall. Mount it to the wall using 4 'L' brackets to support the weight. Now, let your new bookshelf speak for itself as it is sure to be a conversation starter.
Invisible bookshelf idea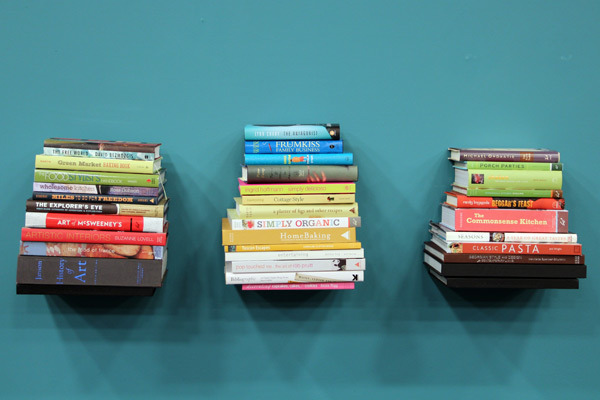 Instead of your beautiful well-read leather bound or cloth books taking up extra room on the bookcase turn them into display shelves that can hold more books or other valuable items. Steven & Chris from CBC have the full tutorial for you. You can get it here.
Glued Anthro plywood bookshelf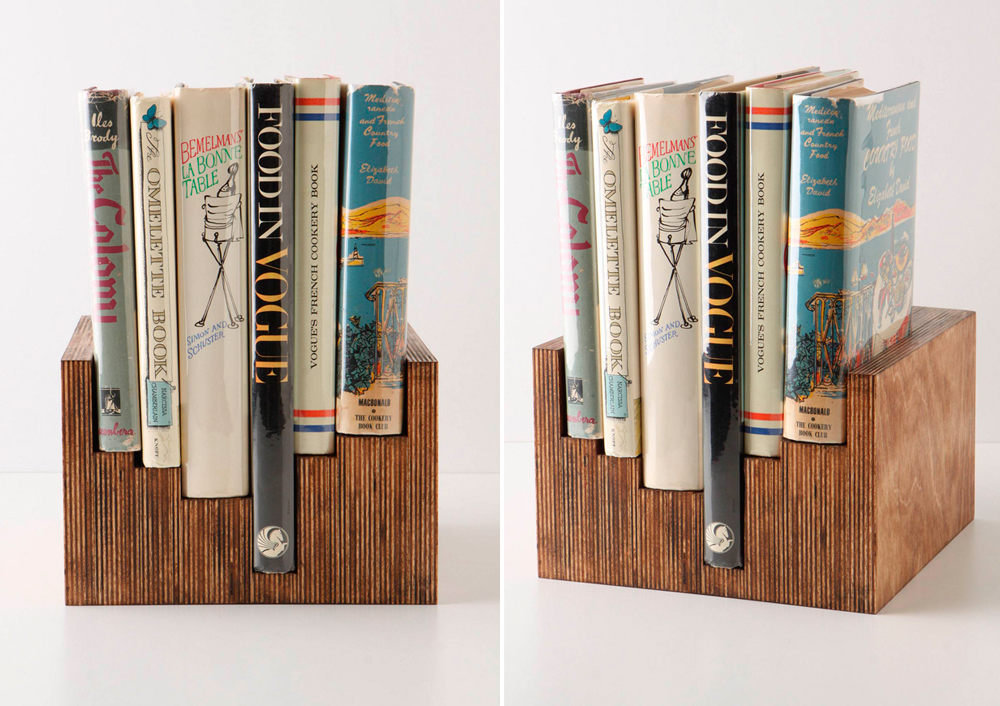 This Anthro bookshelf is perfect for a small book collection; you can also add more pieces of wood to create a home for even more books.
Old crates bookshelf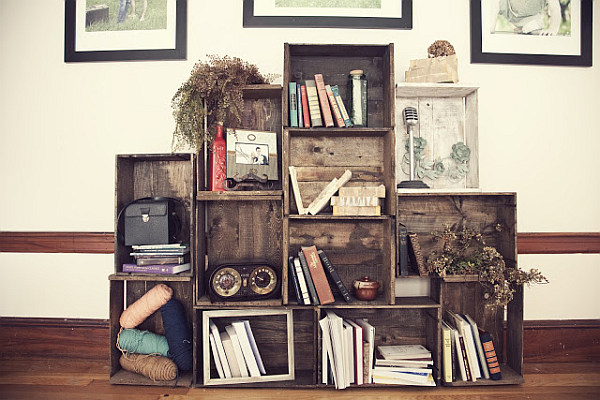 This rustic bookshelf makes good use of wooden crates. Stack them high or use just a few to create the display that suites your style and need. It should be easy and pretty straight forward, but if you run into trouble Brandon and Shelby should be able to explain it in a bit more detail — here.
Old pipes bookshelves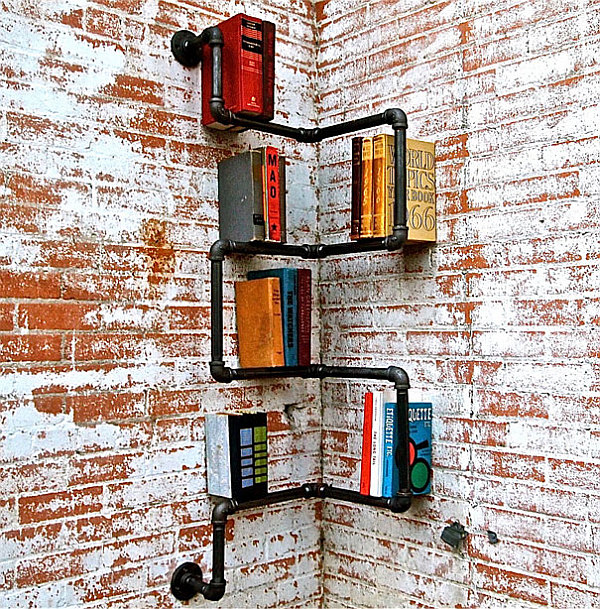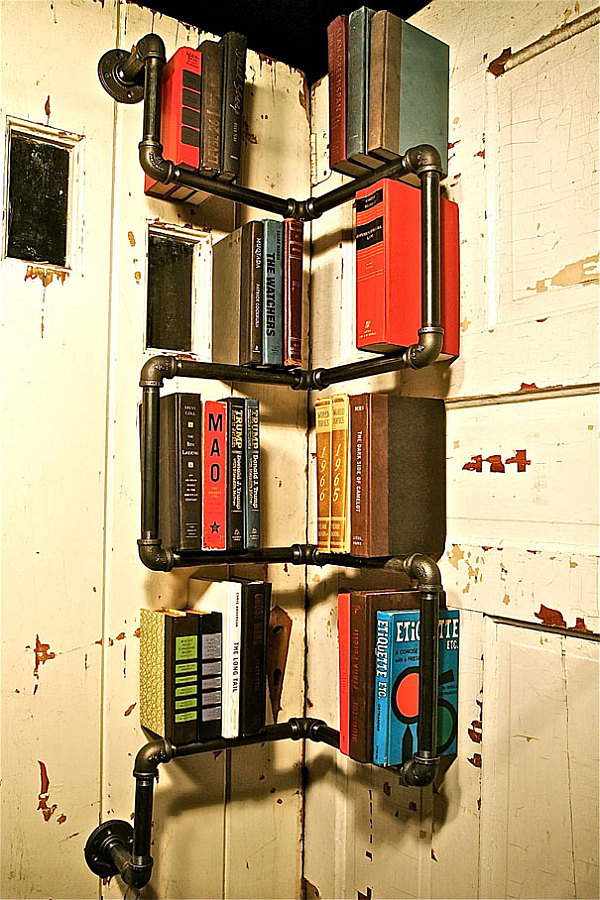 Are you looking for a way to disguise those old pipes that seem to be nothing more than an eye sore, or are you looking to achieve a modern industrial design in your home? This unique idea will turn the ordinary into extraordinary! Thanks go to Demilked for this creative idea.
Reclaimed wood and galvanized black pipe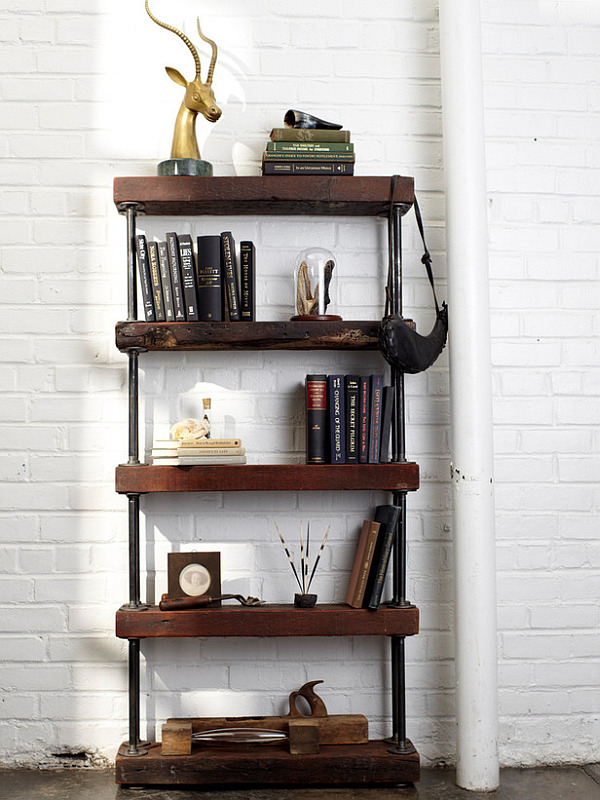 Another idea for a rustic, industrial style bookshelf comes to us from HGTV!
More plumbing pipes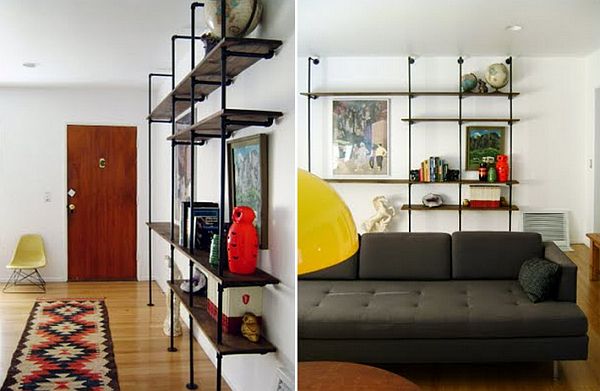 An alternative style bookshelf could be exactly what your home needs to make it complete. Who would have thought plumbing pipe could be so useful and look so great! [from The Brick House]
Stylish rope bridge bookshelf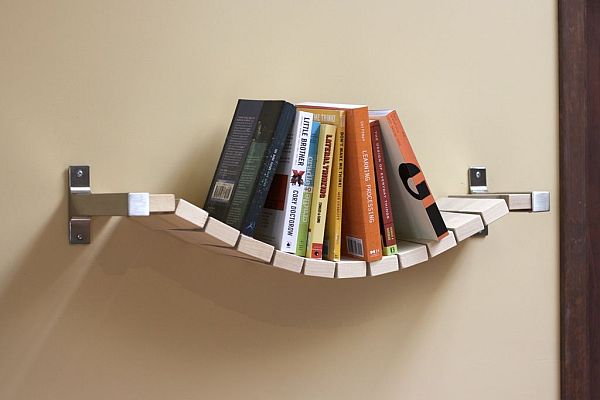 This rope bridge bookshelf is nothing short of inventive combined with genius. You will need a few tools, but there's a full tutorial on this should be done, on Instructables, so there's no need to worry.
Reclaimed wood (door)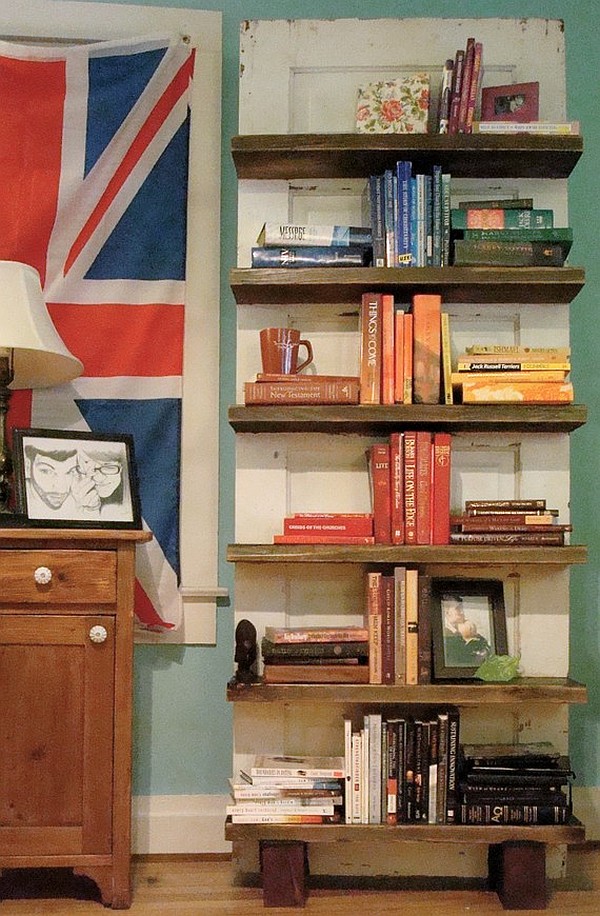 An old door most would only think of using for fire wood can easily serve as an antique, rustic bookshelf. For a flat-backed shelf, cut two openings at the bottom of the door big enough to slide a brick or some other form of stability into and attach pieces of wood to the flat side of the door using nails or screws, or cut your door in half for a corner shelf or three-sided display. Or buy it for $450 on Etsy!
So which one is your favorite now?