Shelves are stylish and practical ways to store, organize and display items creatively. If you have limited space in your home, especially if you live in a small condominium or apartment, there's a wide selection of shelving options to utilize small spaces efficiently. Maximize every inch of space in your room by using the following unique shelving tips.
1) Floating Bookshelves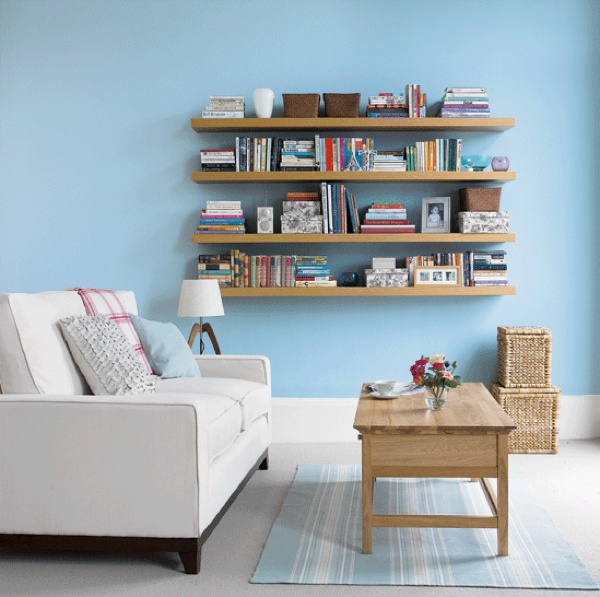 Floating shelves can give your apartment space a refreshing design as you can creatively arrange them in any way you want. They're fantastic for supporting books, photography works, vase arrangements, photo displays and other items. They're great for saving space and quite functional as well. With floating shelves, the floor space is free for tables and other furniture. It's best to select those with strong support when planning to store heavier things.
2) The Opus Bookshelves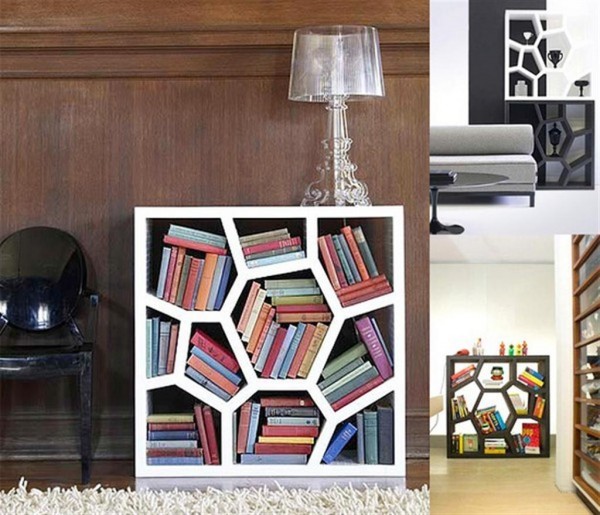 These are specially designed in a quasi-hexagonal pattern. They're made from light but strong material that's recyclable as well as usable indoor or outdoor. You can use the bookshelves to store some books, records, DVDs and even wine bottles.
3) Floor To Ceiling Shelves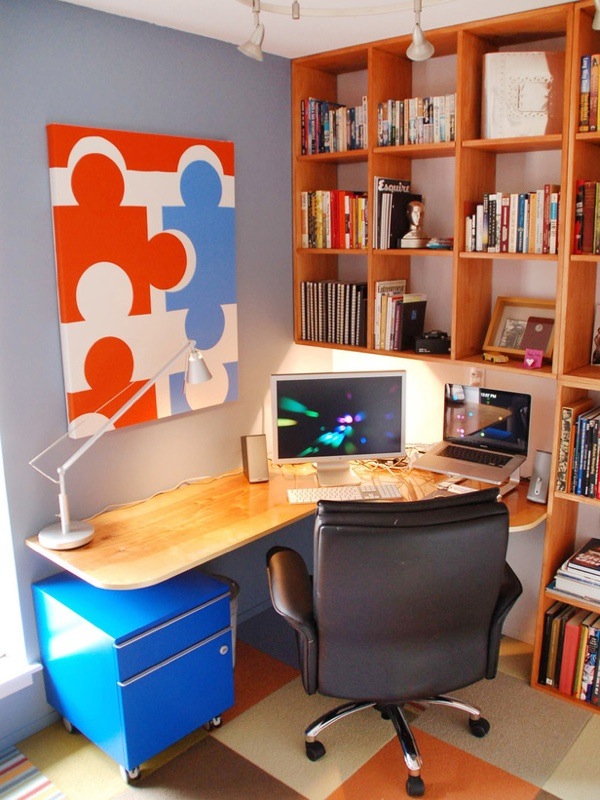 This type of shelving best suits small areas which you aim to convert into a nice workplace or study area. By fitting a desk under wall-to-wall shelves, you can maximize the space and have the storage that you need. The desk provides ample surface area so you can move comfortably around while simply reaching out for any necessary book or supply item that's stored right in front of you.
4) Wraparound Unit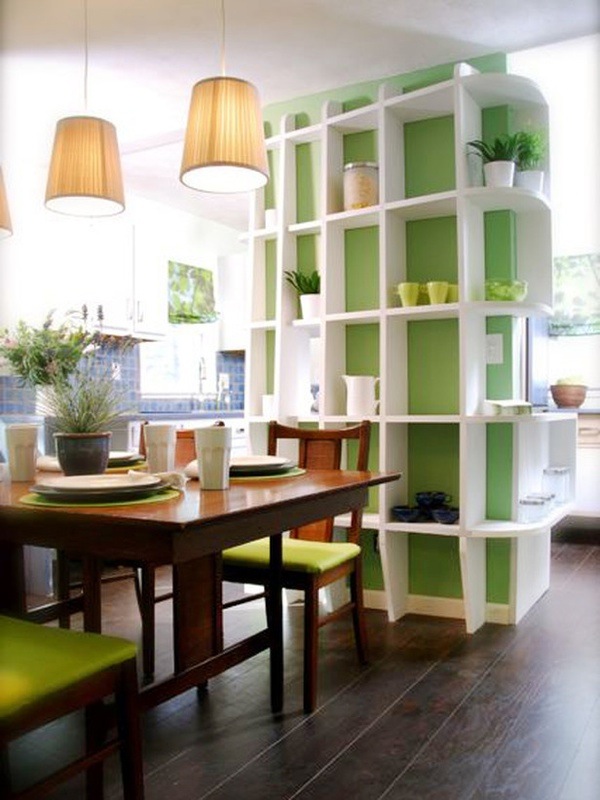 This is a customized design that you can build around a kitchen column. The shelves provide plenty of additional storage for your kitchen, and at the same time they create a catchy, contemporary design element in the room.
5) Folding Bookshelves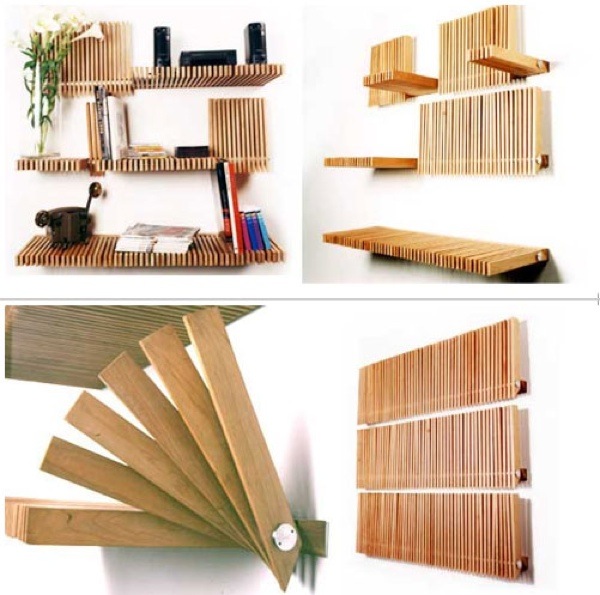 These bookshelves help you creatively organize your books and miscellaneous things with a very practical design. You can arrange your items easily in a new and interesting way. The bookshelves are light, and at the same time sturdy and reliable for holding several things. The folding bookshelves stand out in terms of saving space mainly because of their capability to be turned 90 degrees, laid down, stood up, and used horizontally or vertically.
6) Multifunctional Shelving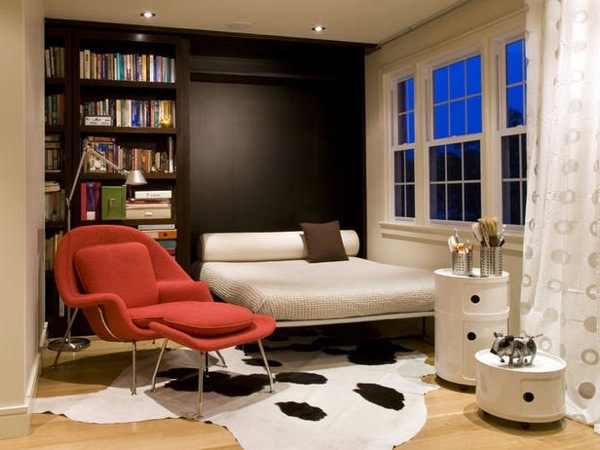 If your bedroom is small, try to create different functions by using a sliding wall. When you open it, a Murphy bed drops down giving you a comfortable place for slumber or relaxation. On the other hand, when you close it a full array of bookshelves comes into view. It's a great space saver in any room.
These are some of the latest and most creative shelving examples that will help you make the most out of any limited space. There are usually plenty of unused wall space in bedroom and hall closets, particularly near the floor and ceiling, so consider building shelves in these areas to maximize space.
Images: With help from HGTV & Sunset