If you are in regular contact with children, whether they are your own offspring, nieces, nephews, the neighbor children you occasionally babysit, or your preschool students, you know that being an adult in a child's life makes you an honorary tent builder. And while as a home improver and a budding DIYer you may walk around your dilapidated property wearing a tool belt featuring only the best your hardware store has to offer, this particular building project requires more creativity than labor.
But isn't that the heart of any DIY matter? Letting the creative juices ebb fluidly into your baby, your project?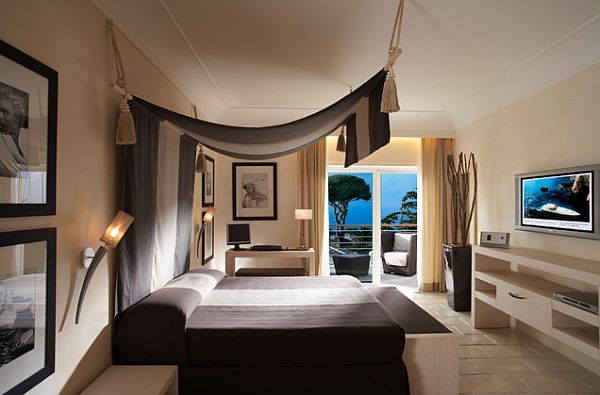 by Fabrizia Frezza Architecture & Interiors / Capri Palace Hotel, Anacapri – Italy
Constructing these glorious edifices from mismatched quilts, fitted sheets and pillows you open the tangible doors for a child's mysterious imagination. Until one day they are sophisticated and structured into a four-poster canopy complete with layers of frill, lace, pink and some more pink.
That may evoke happy pleasant memories of our own childhood, and with some fairy dust and hard work we can bring back those memories into real time. Thanks to interior design maturing right along with us, there are several options to choose when it comes to decorating above head.
Silky Four Poster Canopy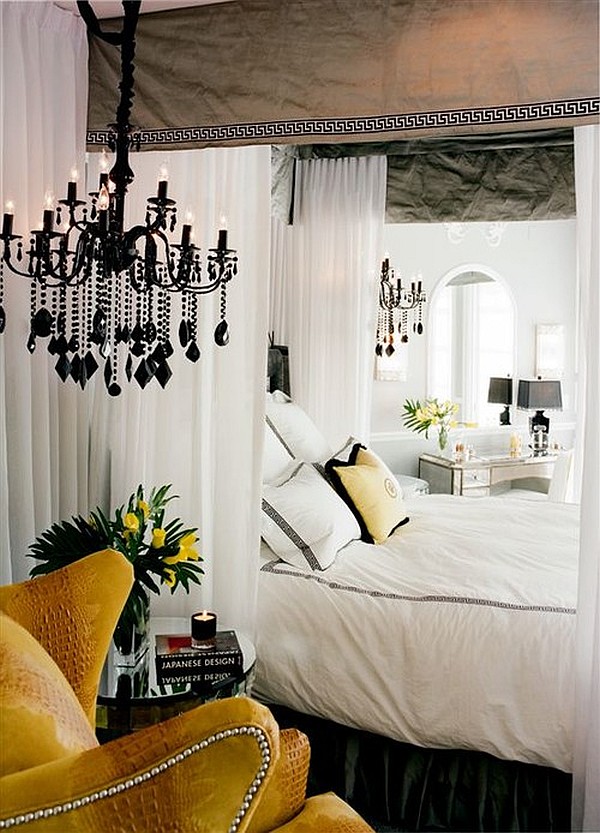 by Tracy Murdock (Beverly Hills, CA)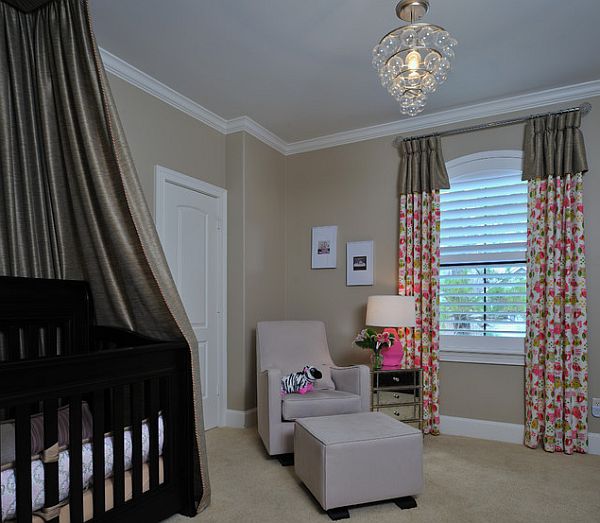 by Luxury For The Home
This is the new and improved traditional frilly little princess canopy. There are several approaches to this canopy. Like the grandeur of a wedding tent, you can drape your lengthy swaths of fabric in an oriental fashion, or make a refined curtain enclosure using the frame of your canopy as a method to hang your fabric in a curtain like style. This is a perfect solution for those of us who require no light peeking in on us during our REM sleep and beyond.
Circle Halo Canopy
Not only is this easy to do on your own and doesn't require an actual canopy frame thus enabling you to choose any bed in your house as a likely candidate for this upscale treatment.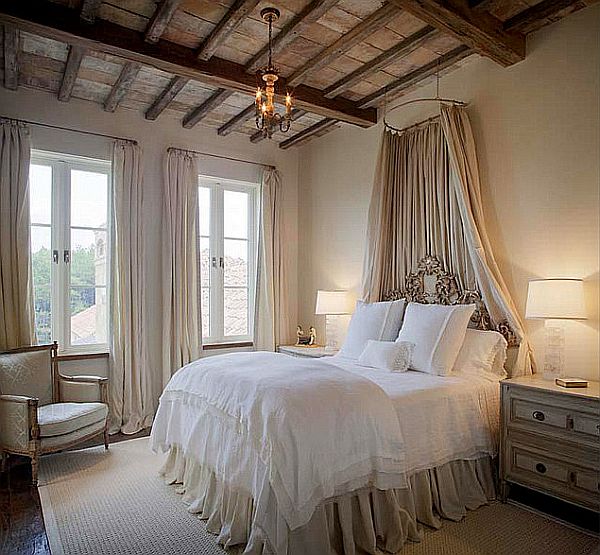 by Architect Kevin Harris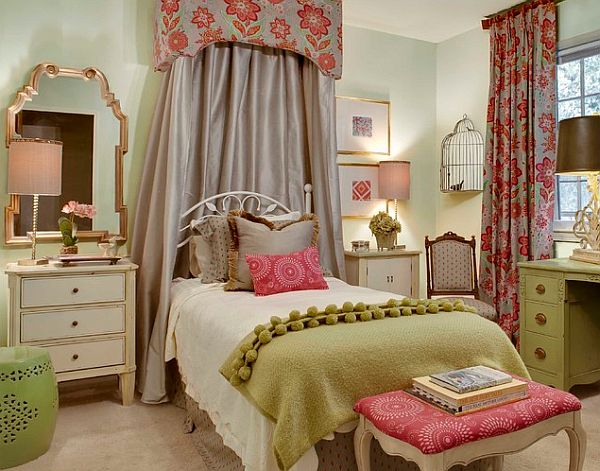 by McCroskey Interiors / Photography by Chad Jackson
Over the crib, the day bed or in the master suite this halo like canopy can bring you quaint charm, elegance or sumptuousness through a fabric in color, texture and shape that will correspond and compliment with your other décor, and if done right will become the centerfold spectacle of your space. I personally like this option as no matter your ceiling height this works as it involves hanging it above head. In essence this becomes the chandelier of your bedroom offering intimate seclusion that is fun and enjoyable for individuals of all ages.
Solid Frame Canopy Beds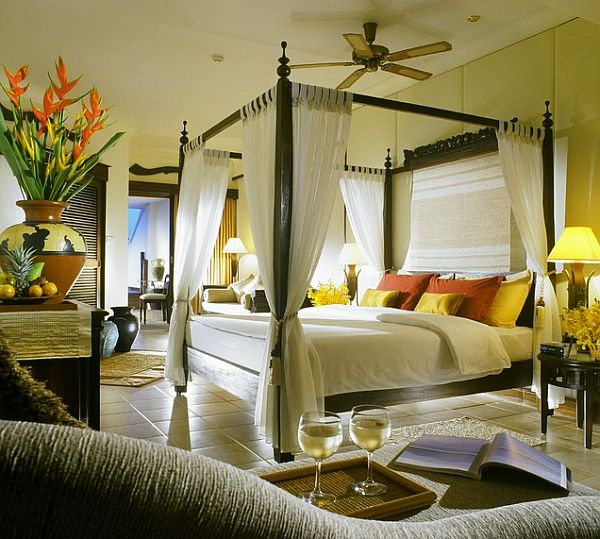 by audreyhwallace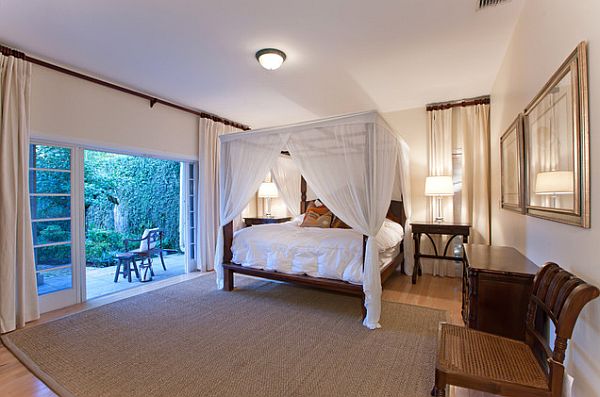 by tlordi / via Houzz
Wrought iron or bamboo, basically any favored material, can be all it takes to construct a canopy. It isn't the fabric that makes the canopy but the shelter design that when incorporated properly becomes a romantic escape within your own home. Taking inspiration from the original canopies of nature like the lush overgrowth leafy canopy of trees or the deep black sky that is seemingly endless yet both are all encompassing. When we focus our gaze upwards to these vibrant and very real canopies they lend us sanctuary from the cares of life. That very solace needs to be reinstated back in the bedroom, which can be done through very raw materials.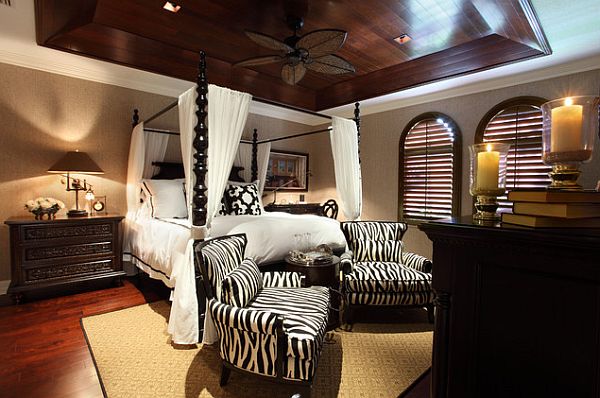 by Browns Interiors Design / Design By Holly Fortunato
You can decide if you want something whose structure is more ornamental with the frame top being an open work of art that forms a dome, or rounded top with intricate scroll work. Another way you can have your canopy feature only the framework is have the top surrounded with wooden slats. Like the age old bunk bed of our adolescence this finely crafted bed frame is the perfect place to lie back, head cushioned by our hands, and let our eyes slowly drift shut as we recount the pleasures of life!
Well there you have it: Three ways to forego the headboard and invite a beautiful and purposeful element in your room.
In no time at all this canopy stranger will become your most trusted confident as you end and start your day under its protective wing. Go ahead, laugh, cry, roar like a lion, for this canopy will love you no matter your nightly stress relieving rituals! Go ahead and fall head over heels bedroom support like that!