Contemporary homes and modern apartments generally tend to greet you with plenty of stone and glass and that seems to be the growing trend across the globe as architects and designers are turning largely towards these two elements to create stylish structures that sport sleek and well defined lines. Of course, there is always some presence of wood depending on the taste of each individual owner, but the slight splattering of the material seems to be generally relegated to the flooring off late.
This traditional Italian apartment though is a refreshing change as it seems to perfectly capture the mood of the alpine resort of Cortina d'Ampezzo, where it is nestled.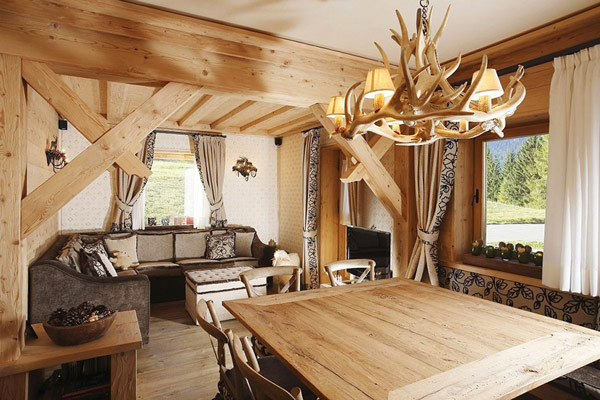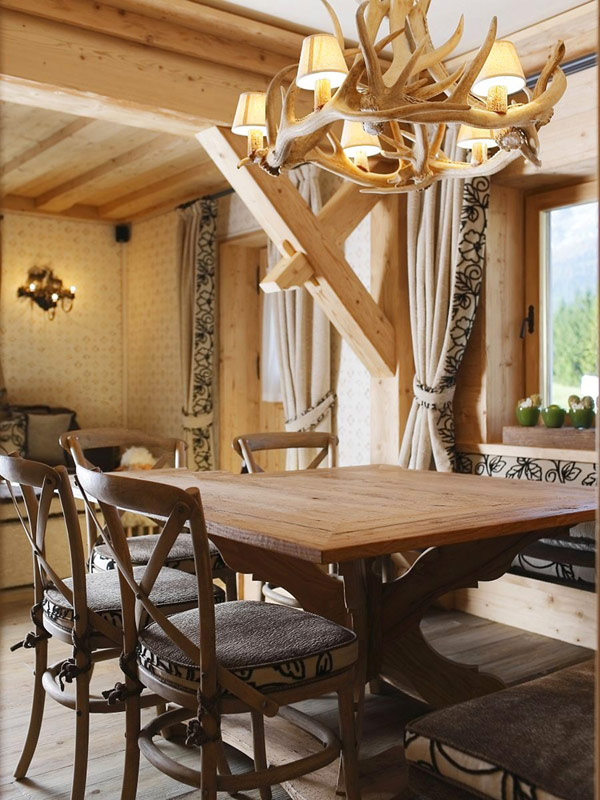 Step in and you will notice the classic Italian design lavishly spread all around the place and while one naturally is tempted to assume that this rustic retreat plays down on extravagance, there is nothing of this sort as the interiors are clad with intricate and even at times, artistic details. Casa Cojana is a perfect little holiday getaway that allows you to take in the charm of Italian countryside, the majestic and gorgeous mountains in the distance and loads of greenery all around.
Brought to life by Gianpaolo Zandegiacomo, the interiors drench you in a spellbinding world of wood that includes pendant lamps detailed with great intricacies, lovely little windows that allow you to take a peak outside, traditional motifs and cozy installations that sooth your senses. The compact yet plush bedrooms, the ergonomic décor and warm lighting ensure complete this idyllic apartment hidden away from the hustle of the modern world.