While the Swiss Alps are known for their grand and romantic setting, the ones of the French side of the border are renowned for being some of the best skiing slopes on the planet bar absolutely none. With the holidays already here and the best of Christmas and New Year to follow, the Alps are arguably the most popular holiday destination on the planet as they not just promise an awesome vacation, but also a guaranteed white Christmas!
Completed in 2010, Chalet le Petit Chateau in Courchevel is one of the finest destinations that you can expect to stumble upon in this neck of the woods. Add to this that the amazing 'ski in and ski out' chalet is draped in modern luxury and cloaked in a traditional cabin design, and this sounds like the best possible vacation ever.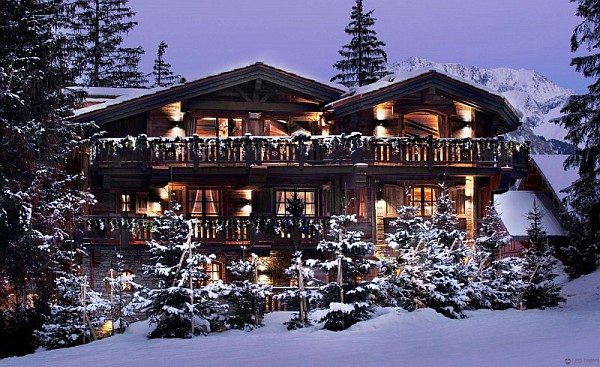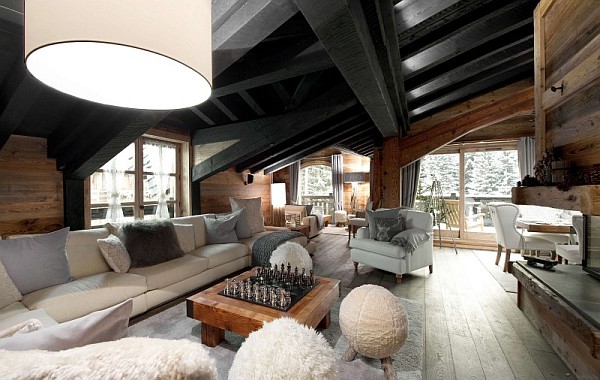 The lavish cabin sports 7 ensuite bedrooms and can easily house 14 guests to a weekend that is filled with opulence and class. While the interiors appear to be largely crafted in the vintage style to give those coming here a taste of the cabin life, it has been prepped up with every contemporary facility to ensure that you constantly feel pampered. Of course, there is the stunning setting of the ever present and majestic Alps that look over the cabin and the fact that you an access to some of the best ski slopes of Courchevel, is a huge bonus for every skiing enthusiast.
The interiors are clad in dark hues, which complement the beautiful white snowy surroundings of the Chalet and the use of wood and stone in a balance fashion creates a traditional cottage look. The vintage décor is coupled with modern luxuries as an invigorating indoor pool, a massage room and Hammam-style steam room complete the resort.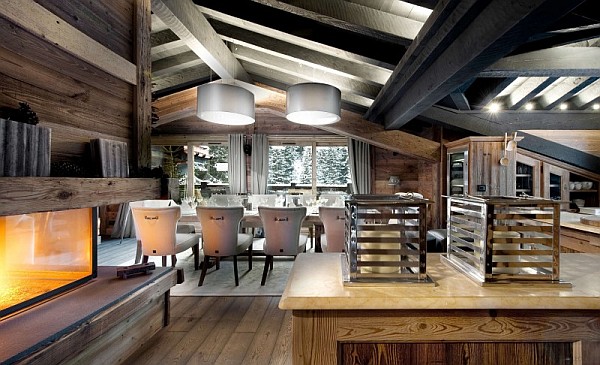 Priced at €75,000/week in the skiing season, it is a destination for those who love indulgence and extravagance galore!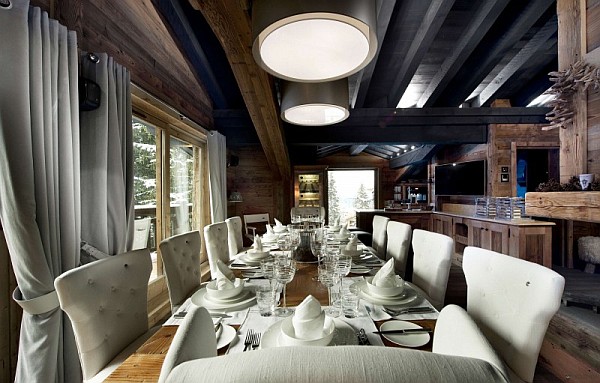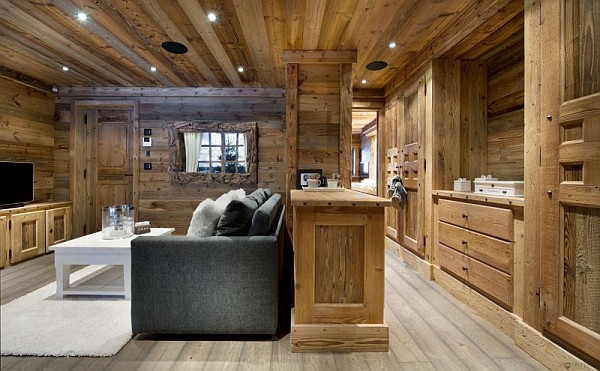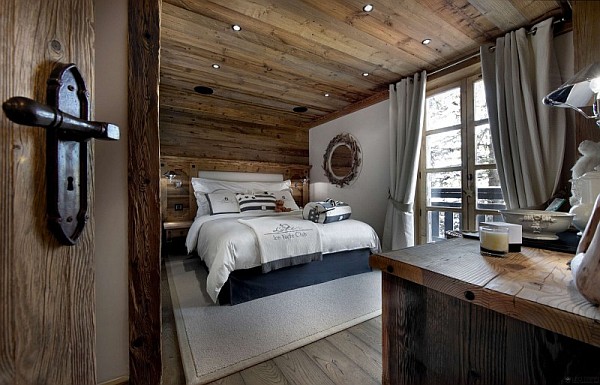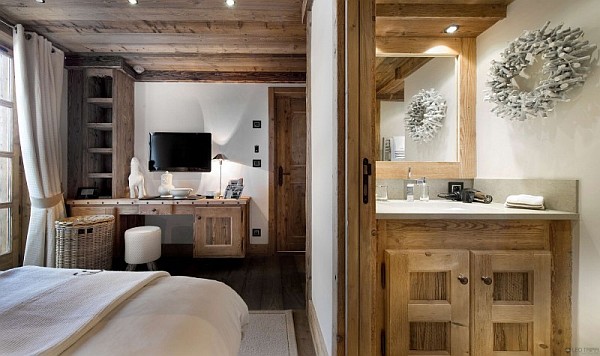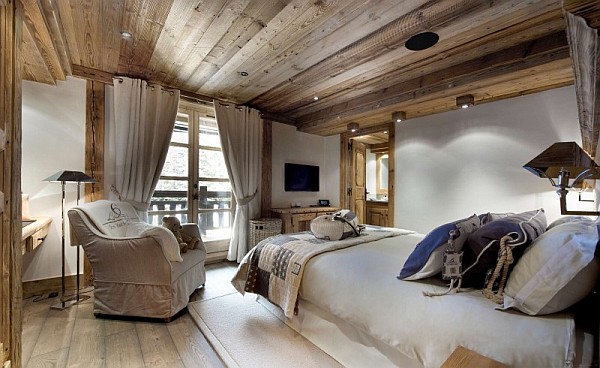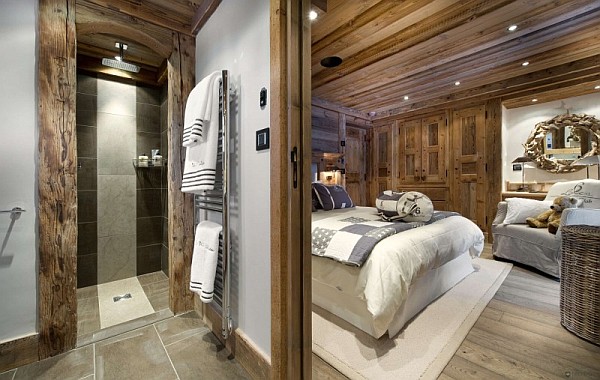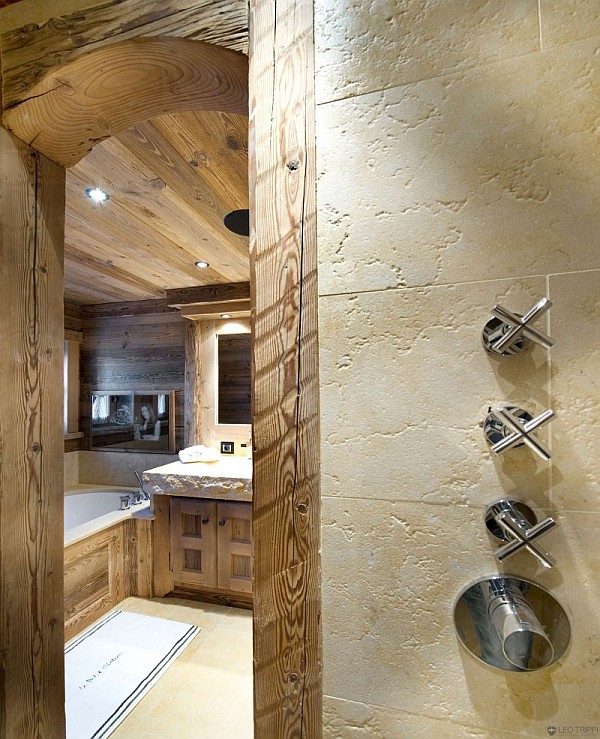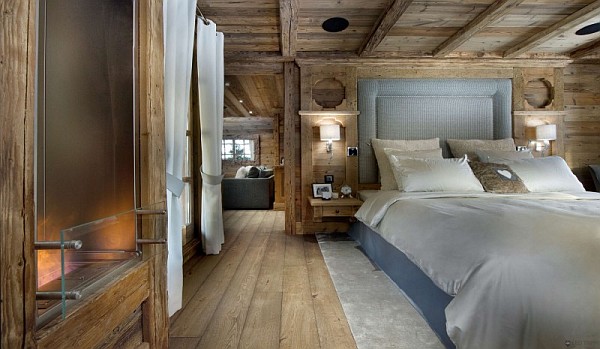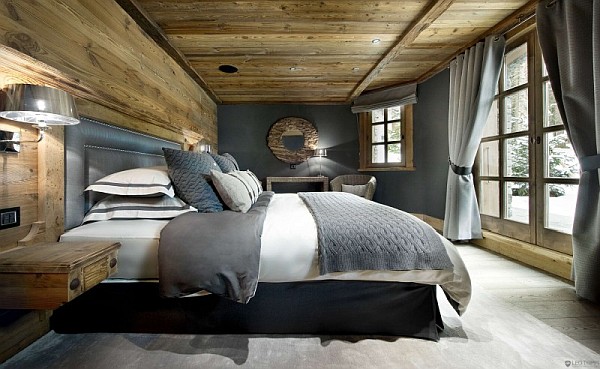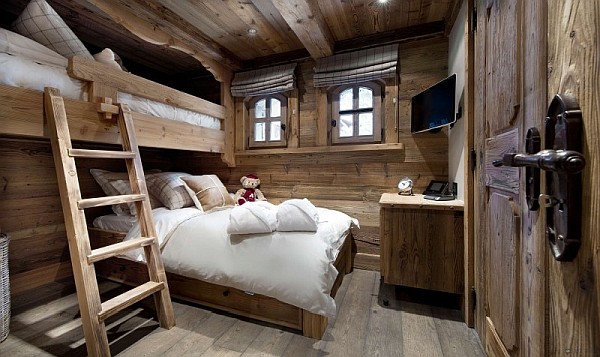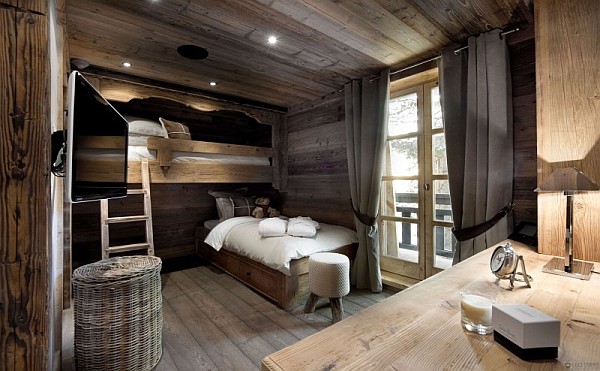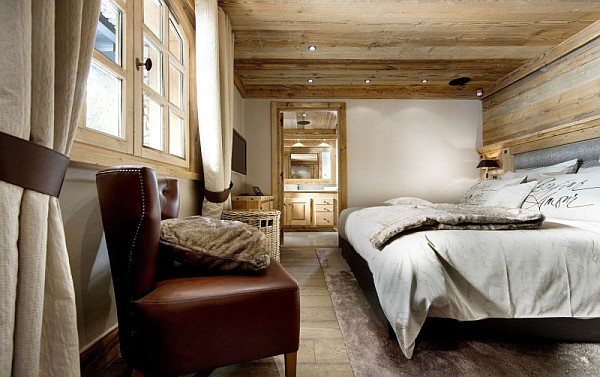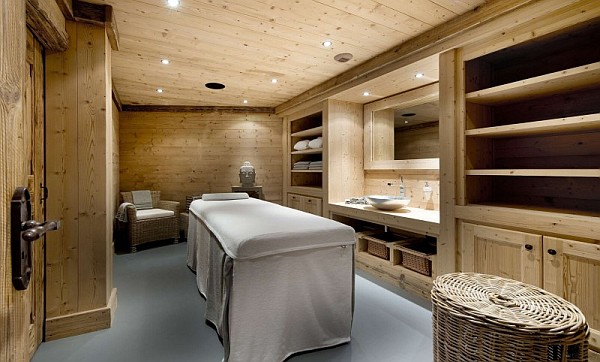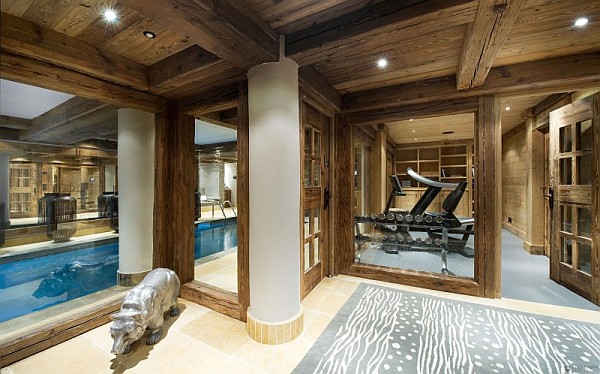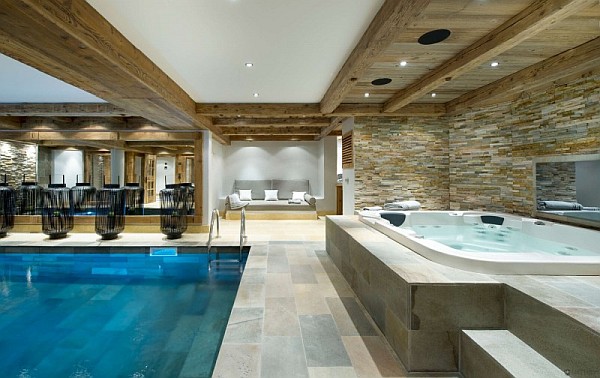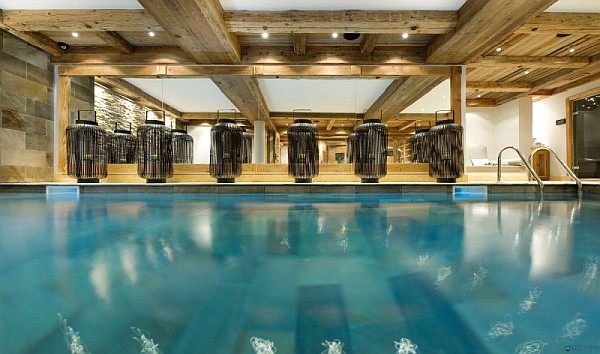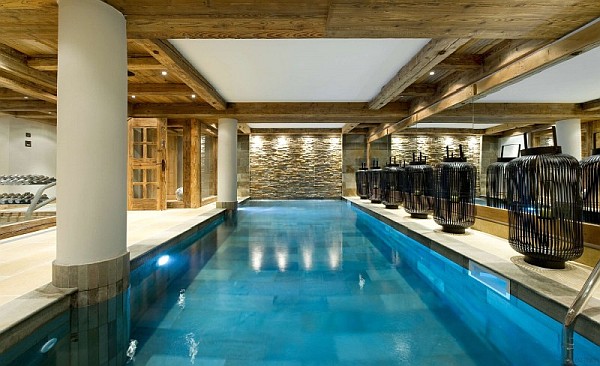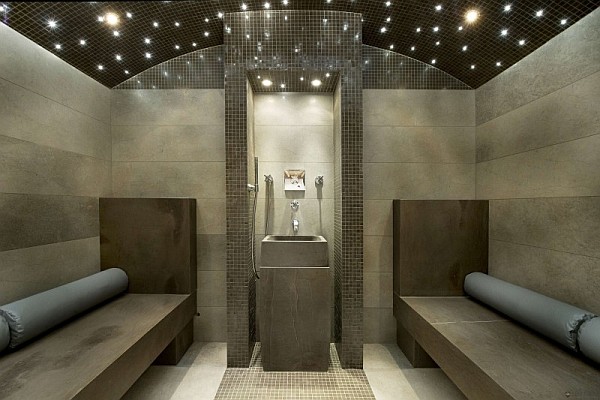 Photos courtesy of LeoTrippi