South East Asia is indeed one of the world's most favorite destinations when it comes to luxury holiday trips and ravishing resorts that help you detach from the hustle and bustle of your mundane life and offer you a breathtaking window into a stunning new world.
The islands of the region set in the Indian Ocean are prime tourist destinations thanks to privacy they offer, the untouched natural beauty that surrounds them and the top notch service that getaways, resorts and hotels in the region offer. Villa Sapi on Lombok Island, Indonesia is another gorgeous and visually grand addition to this fabulous list of sumptuous retreats.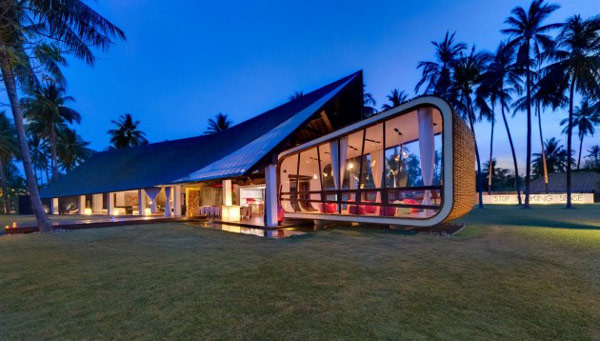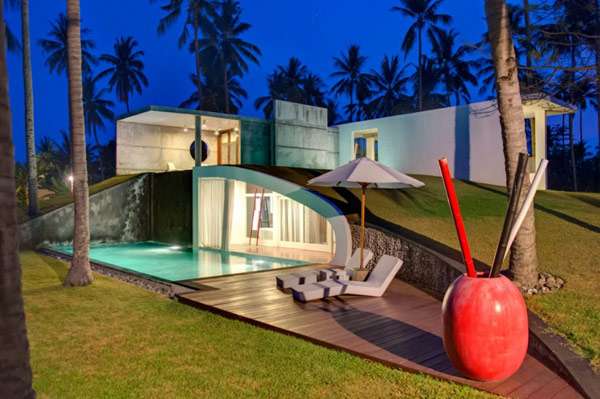 The appealing villa, designed by Canadian architect David Lombardi, sports two modern structures that are designed to be both draped in opulence and distinct in their appearance. There is a constant sense of playfulness in their form as they seem to employ geometric shapes and patterns that break away from the conventional 'cubic design', which seems to be the order of the day across the globe for every modern edifice. The colors used inside also reflect the same liveliness as there is a generous splattering of red, lime green and black all around.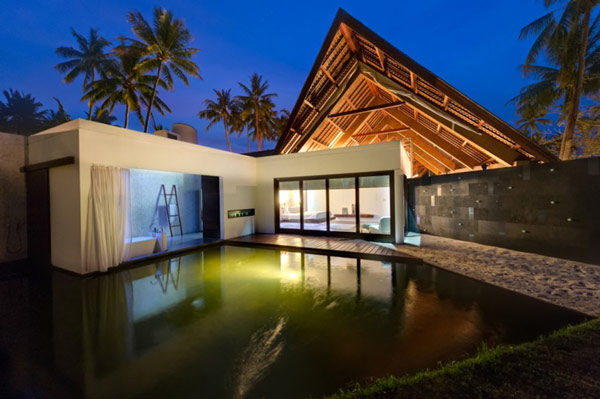 The interiors are largely clad in a beautiful amalgamation of bamboo, water cascades and conceptual artwork, that bring a uniquely South East Asian flavor to the setting and invite the fabulous natural surroundings indoors. The best part about Villa Sapi is of course the breathtaking natural canopy that welcomes you all around, the amazing view of the sea that is constantly available for guests from the living quarters and the bedrooms and the glimpse of other islands and lush green vegetation in the distance that have a mystical aura about them.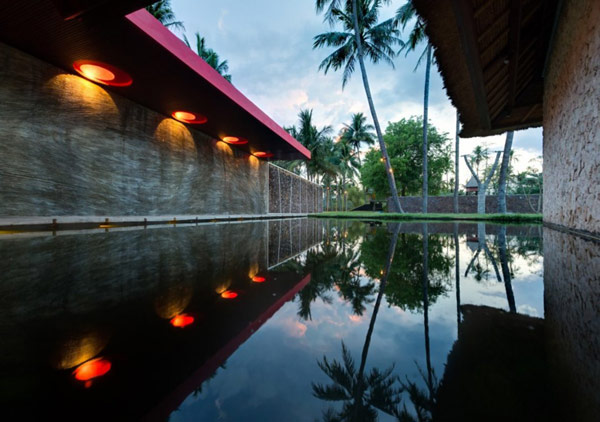 Decorative fish ponds, superlative backdrop, the alluring sight of the endless stretch of blue, the many sights and sounds of island life all packed into a rich and sumptuous holiday that pamper your senses and take away your worries- that is precisely what this Villa Sapi promises and delivers in style!