No matter where you live and which part of the globe you are from, a house on a lovely strip of beach that overlooks a sandy beach and mesmerizing waves is something that most of us would love to own. It is no wonder then that prime properties that are close to the ocean have always been in great demand and continue to be so. It is on a piece of sought after property like that on the famous Garden Route in South Africa that SAOTA Architects designed the gorgeous and spellbinding Plett 6541+2 Residence.
The home is an exhibition in modern architecture and design and it does pretty much everything that it can to blend in with its natural surroundings while giving its owners an unabated view of the ocean at all times. The structure seems to exude a certain trademark 'SAOTA' feel with its clean and well defined lines, cubic form and the excessive and extravagant use of glass that gives it a transparently brilliant aura.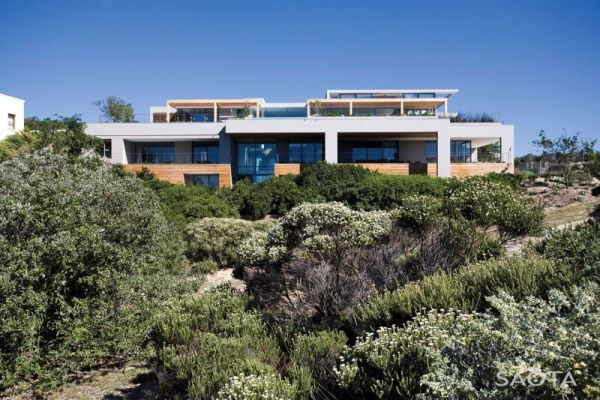 These characteristics seem to be a common thread that connects all the contemporary residences designed by SAOTA. The large glazed areas, sporadic use of wood that is mostly relegated to the exterior and the patio space, beautiful integration of exteriors with the interiors so as to form one large visual space and ergonomic décor complete the structure. Built among rolling dunes and dense vegetation, the home is put on an elevated platform to ensure that those inside never miss a beat when it comes to what is happening around them.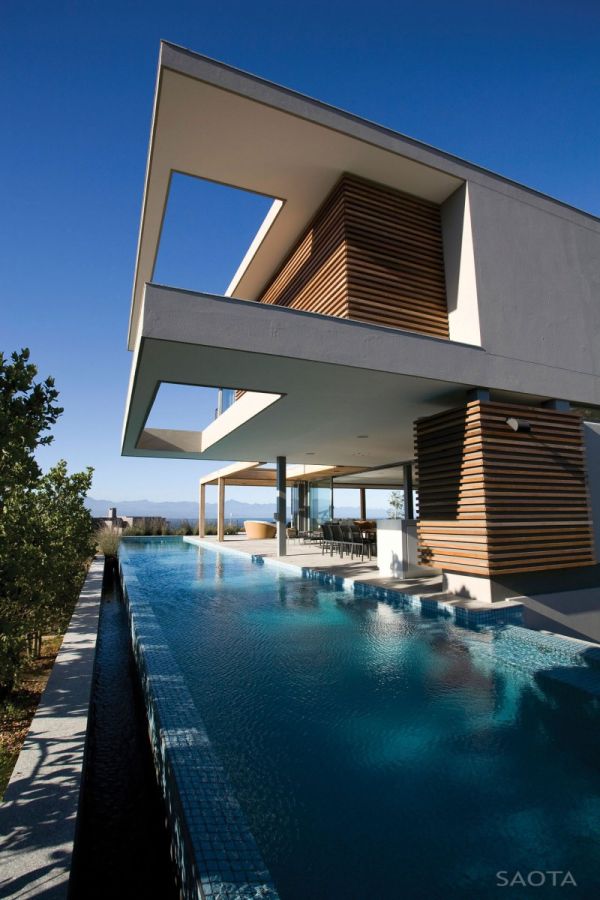 Bathrooms clad in granite, natural timber shutters and screens, leather finish Neo Sardo Granite flooring and an infinity pool that promises refreshing dips as you enjoy a lovely sunset make this a perfect modern beach house. [from: homedsgn]