Tourists from across the Atlantic and even Europe flock to France every year during the time of holidays and while the biggest attractions for those visiting the country for the very first time might lie around Paris, the Alps are equally, if not more, popular destination. They are most definitely far more alluring for nature lovers, skiing fanatics and those who would want a snow-filled Christmas that is set amidst a stunning backdrop.
This beautiful and vintage Bohemian style villa in the French Alps surely makes for a picture-perfect setting for such a dream vacation.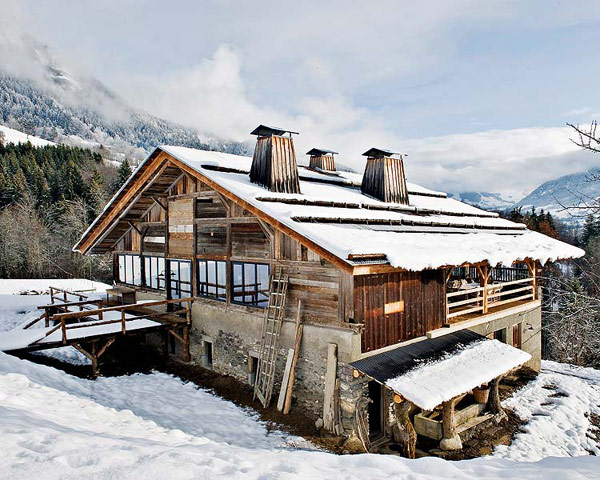 Conceptualized and designed to exude a unique rustic charm by Belgian decorator Lionel Jadot, the villa was created from a simple farmhouse and the luxurious retreat has been crafted to ensure that the nativity of the design is preserved intact despite the modern makeover. The interiors are still largely covered in wood and while the décor and the furnishings and plush comfortable and inviting, the rest of the villa seems to stay true to its roots.
Located near Megeve, the chalet consists of two different levels. While the lower level sports the bedrooms the one on top has a large and spacious living room that also offers you wonderful views of the majestic surroundings. A gorgeous fireplace naturally assumes center stage and it even continues out into the open terrace that could provide some memorable moments, if you do happen to crash here in the summer.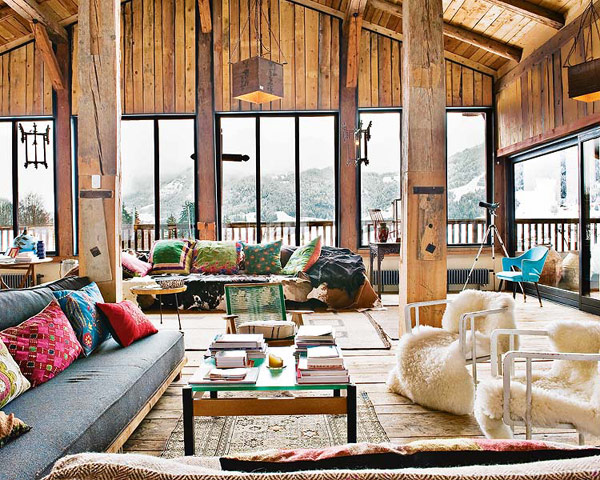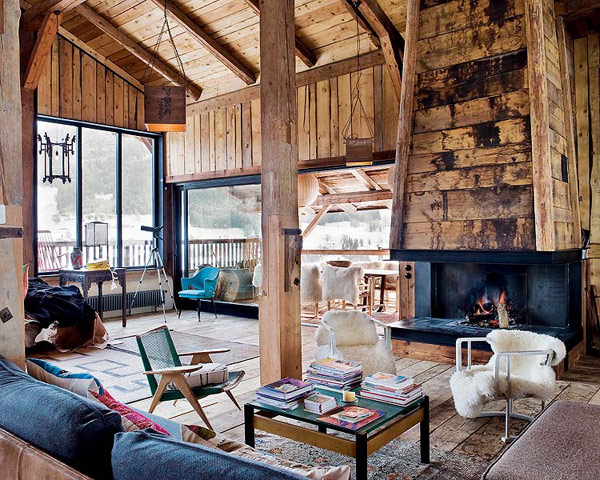 Elegance and simplicity rolled into one, this is indeed the perfect getaway for those who wish to escape the glitz and the glamor offered by larger hotels. [from: tourismontheedge]