Modern life seems to be a constant race against the clock that is set in the proverbial 'urban jungle', which seems to offer very little in terms of variety and relaxation. While most of our interiors are filled with sleek and stylish décor, smart appliances and cozy comforts, a touch of green adds a whole new dimension. No matter what you add to a contemporary house, nothing matches the beauty and charm of a small plant smartly placed in the corner.
That is the allure and the magic which nature offers and GreenBo promise to bring in this 'ecological twist' in a stylish package that is specifically crafted for the urban setting.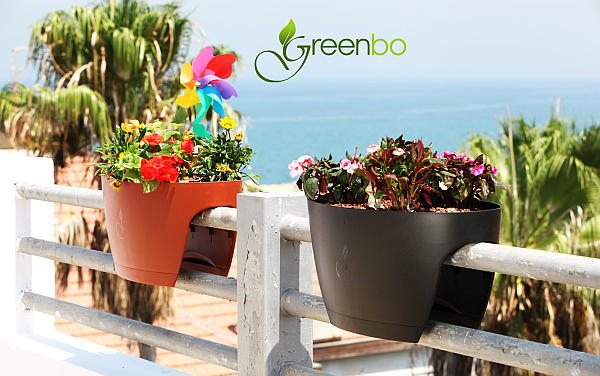 The GreenBo XL Designer Rail & Deck Window Box has bagged the 'Red Dot Award: Product Design 2012' for smart integration of green with modern homes in the form of high quality planters that sit perfectly on your balcony railing and bring in some much needed freshness to the world that surrounds you. In times when Eco-consciousness is reaching new heights and concern for the planet's well being is at its peak, every such little step obviously is welcome.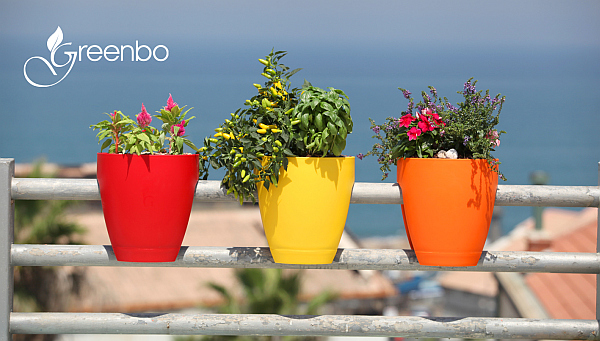 But from a sheer design point of view, the GreenBo creations are ideal for homes that do not wish to compromise on aesthetics and ease of maintenance, while still being able to nurture a plant or two. With an ability to recycle water thanks to its cleanable trays and no drip drainage, it is custom crafted for the apartment lifestyle. The self mounting feature makes it simple to put up and the top notch material used in its make ensure that you will not have to go shopping again for a while.
With the accreditation of Red Dot Design Award and many like us who love the way it adds a new dimension to each residence, the GreenBo XL Designer Rail & Deck Window Box is well worth bringing home!
How do you like these railing planters, folks?