One can never have enough Christmas decoration ideas as we are constantly looking around for new inspirational designs that can be welcomed into our homes and seamless integrated into our plans for the festive season. Hence why we are taking a shot at making things easier for you. The IKEA Christmas Collection for 2012 offers a multitude of new options that are both traditional in their outlook and modern in execution.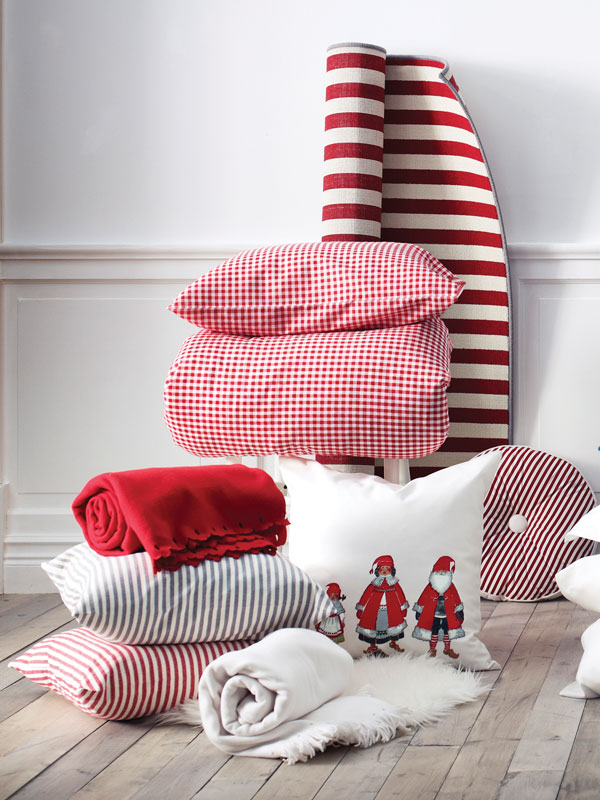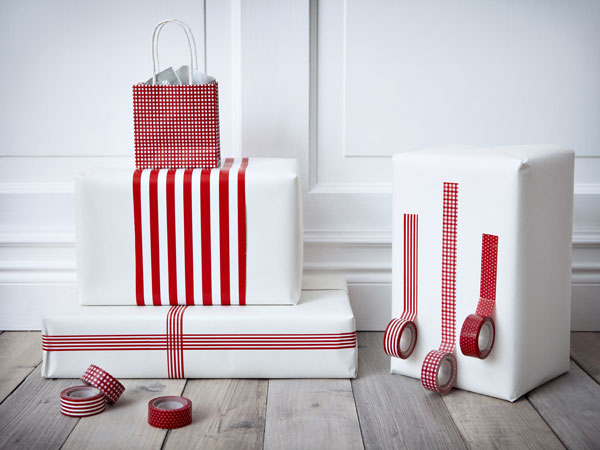 Trying to bring the best of both worlds, the IKEA Christmas decorations catalog shows us vivid, vivacious and effervescent new designs which are simply ideal for inviting the festivities into every contemporary home.
The decorative accessories are filled with loads of festive spirits as the hues used and incorporated by IKEA are typically 'Christmassy' in their appeal and with red, white and green being generously splurged around, it seems like holidays this time around are all the more brilliant and colorful. The collection includes a lovely lighting garland that is crafted with little beautiful hearts, which are sure to welcome your guests with warmth and affection.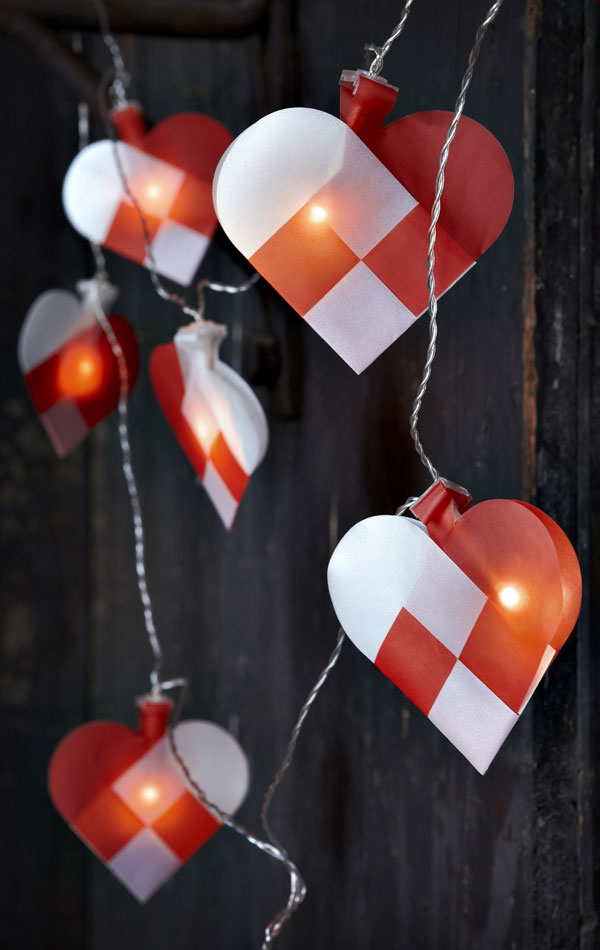 One of the most essential parts of a Christmas evening is the lighting and IKEA offers a load of options here as well with divine Stockholm chandeliers, beautiful lamp shades that are clad in white and laced with red and hanging pristine white lights that are shaped to mimic the twinkling stars of the night. The attractive lantern designs and the bright red lights add a special charm to the snowy Christmas evening.
You can even put in a mini Christmas tree made out of cardboard for your kids' room and that is sure set to make the occasion all the more special for the little ones. A plethora of decorative items, beautiful stickers, suspensions made out of fabric and cool printed fabric complete the interiors and complement your existing theme perfectly.
To bring the Christmas joy to your dining table as well, there is a collection of glass and stainless steel dish designs that are on offer and with beautiful transparent surface and bold polka dot design; they really fit in seamlessly to enhance the evening. From candles to tablecloth, crockery to fancy gift wrap, the IKEA 2012 Christmas Collection seems to have it all and all of it at an affordable price range indeed. Time to get started with the celebrations! (images from stylisheve)