Taking a little nap in the classroom is something that most of us have done at some point in our schooling and college. For a few of the more lazy ones, it is an experience that is far too familiar and maybe they wish their sterile and tough benches a bit more giving to offer a more comfortable nap. Well, designer Yaroslav Misonzhnikov is the one looking out for all such sleepy heads as he has designed the Zevaka table keeping in mind all this and a whole lot more.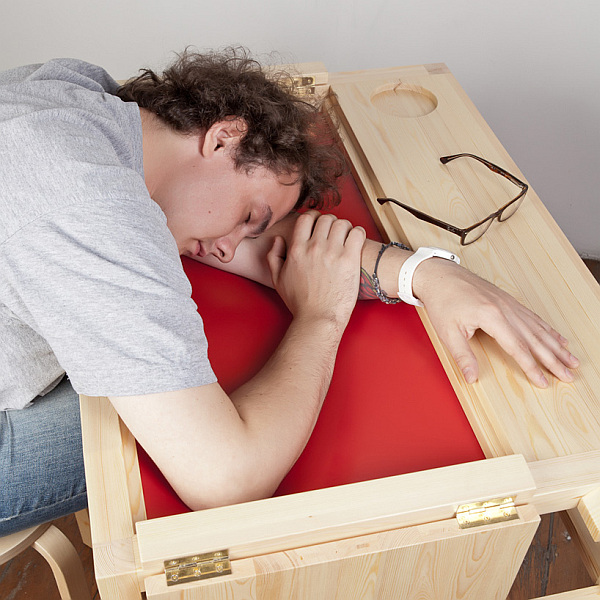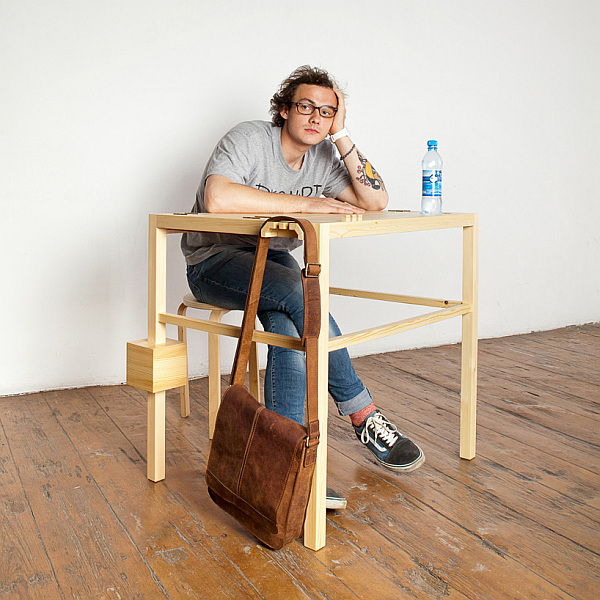 Apart from its interesting and ergonomic form the table has a lot to offer not just in the school or college setting, but also for those looking for organized desks pace in their own small home office. The look of the bale is simple and unsophisticated and the brazen wooden form has not added design or embellishments that take away from its elegant form.
The true winner here though is functionality as the table comes with a comfortable latex surface underneath the wooden board that allows you to take a nap, a cool hanger for your bag, a cable organization system and even a special condom box that is attached to the table leg! There sure is plenty of room for latex here and to top it all off, you even have a ceramic tile where you can stick your used bubble gum.
A table well and truly designed after completely understanding the contemporary college student. (with inspiration from designboom)