Freedom and an eternal holiday are inspired by this massive Californian luxury residence on the ocean shore. The Lemperle residence, designed by Jonathan Segal, displays the West Coast key elements of successful living: fully glazed rooms with an unobstructed and stunning view of the ocean, stylish and practical indoor and outdoor living rooms and contemporary works of art. Even the bachelor style bedroom with designer chair and zebra skin rug is present and accounted for.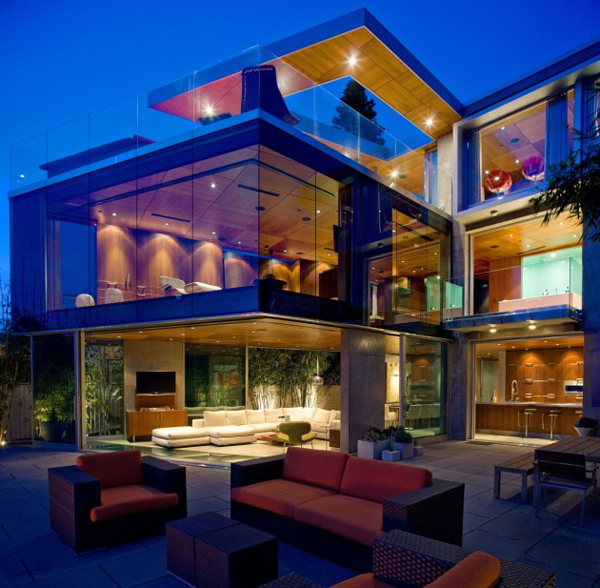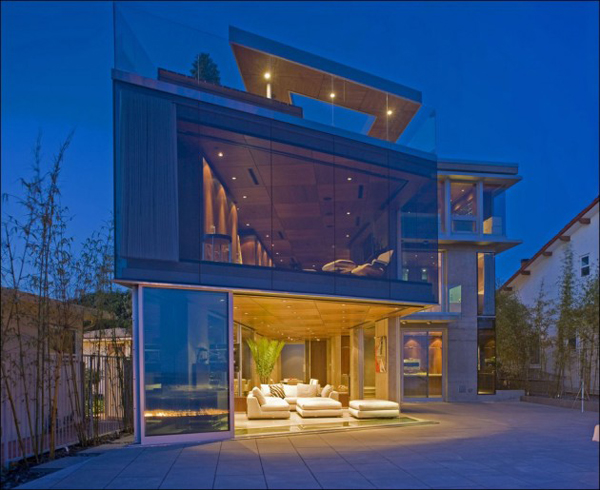 Well chosen furnishings distinguish themselves in the design of this home, with cold and minimalistic  exposed concrete well countered by rich middle-dark wood furnishings. Well-placed direct and indirect lighting isles represented through modern pieces by Italian manufacturers Artemide and Foscarini convey a captivating ambiance.
While the indoor landscaping includes small wellness water pools reflecting the ocean throughout the house, the ground floor terrace displays a spectacular linear fireplace along the brim. Making for an interesting transition between indoor and outdoor space, a small uncovered atrium displays a garden of wood and stones landscaping with another linear fireplace. All in all, a landscaping composition with Japanese suggestions.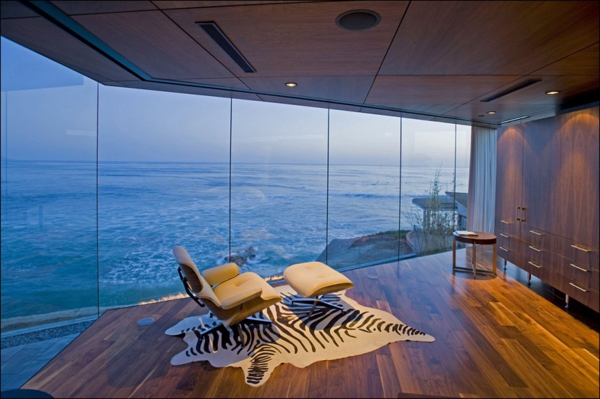 A second rooftop terrace thrones over the ocean under a cantilevered cut-out ceiling, framing the California sky. This is a great place for enjoying a jacuzzi bath on a cold day, sipping a glass of wine and some sweet California dreaming.