Everyone loves a grand beach house and a beautiful home that offers a view of the sands and the waves. With growing interest in beach property, it also means that there are fewer spots available and whatever limited space is available needs to be utilized to the fullest. And a great example is this distinct and unique modern home in Big Sur, California.
Located in a plush green natural settings, the Coastlands Residence was designed by the creative architects from Carver + Schicketan. The thing that got our attention was that it merges natural and artificial elements seamlessly to create an ambient atmosphere and the fact that it uses warm and neutral hues to ensure it offers an interesting visual contrast.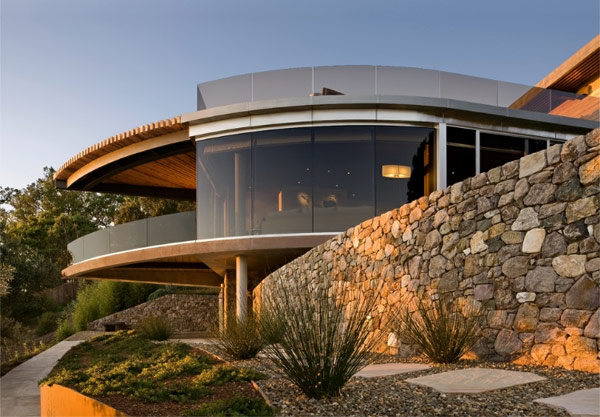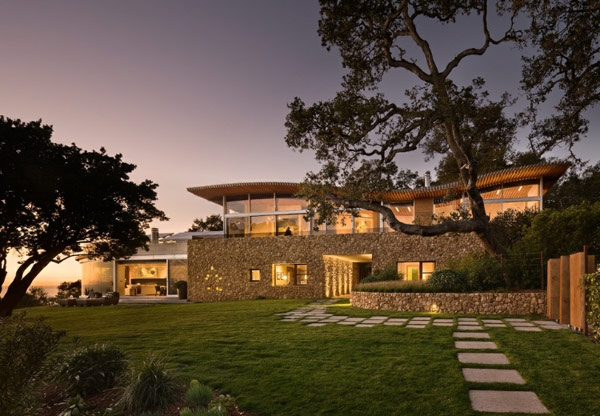 Just like most modern homes that intend to offer panoramic views for its residents, the California home uses glass extravagantly along with ample stone. The use of these two elements along with very sporadic use of wood offers a beautiful textural element to the home. The interiors were designed to specifically ensure that the antique pieces of its owners along with some special décor like the 'Parisi dining table', find a comfortable setting alongside the modern furniture.
With lovely views of the ocean from the top floor, relaxing bath, plenty of patio space and ample natural lighting during the day thanks to those large floor-to-ceiling glass windows, the Coastlands Residence is all about the best of both worlds!