Both designers and consumers are growingly becoming more eco conscious and products that are planet-friendly are definitely a lot popular now than ever before. Combine this with innovative style and elegant design and you have décor like the Pause rocking chaise lounge that brings the best of both worlds together.
Designed by Piquattropunto design studio, the Pause chaise lounge consists of cardboard sculpture and covered with two mats of felt tied in a beautiful crisscross pattern to create a simple and unsophisticated design.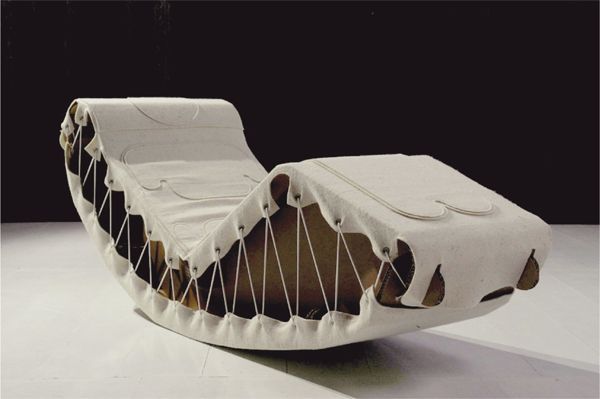 The idea of Pause is to create a piece of furniture that is not juts pleasing on the eye, but also on the planet as it is completely recyclable and is made out of materials that are green in nature. The graceful form along with its natural tones ensures that it fits in both indoors and outdoors with ease and is pretty much at home both in your living room and on your patio space as well. It is a bit of a heavyweight though as it comes in at 150kg and you better decide where you wish to put it as moving it constantly might not be the best idea!
For those interested in checking it out Pause is scheduled to make an appearance at the Open Design Italia competition and exhibition between 23rd to 25th November at Magazzini Ligabue in Venice and whether you are relaxing next to the pool or flipping through an interesting book on a lazy evening, Pause serves perfectly well. (spotted on homecrux)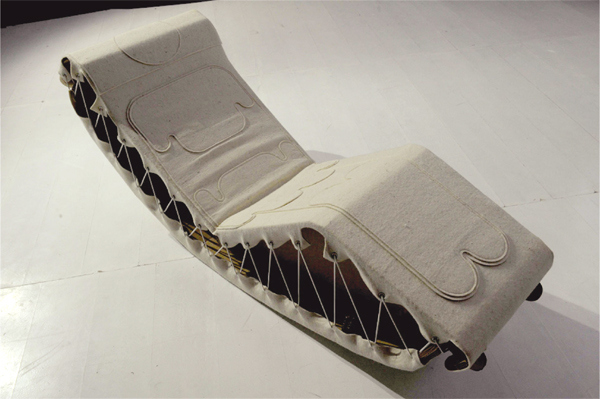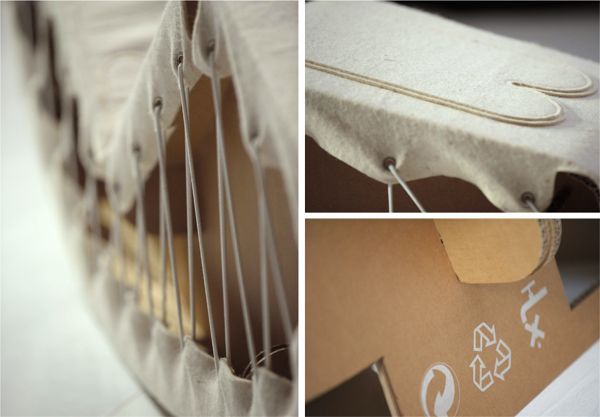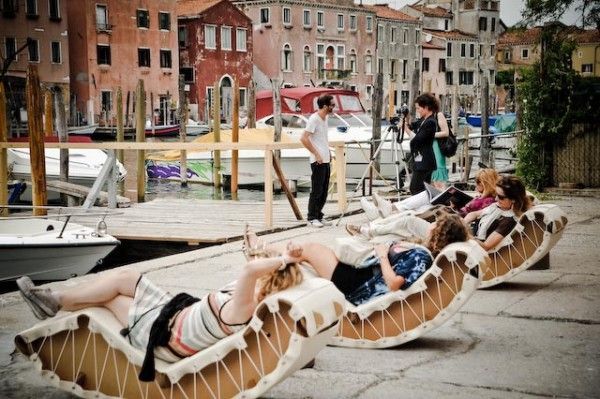 Liked the story? Share it with friends.