One feels at times that design and architecture have gone a bit too far when it comes to sleek and well defined lines and box-like shapes with squares and cubes being splurged around everywhere. Having said that, you can always find a balance between the contemporary and the classic if you have the right recipe and the proper imagination; as the Chiles Residence so beautifully demonstrates.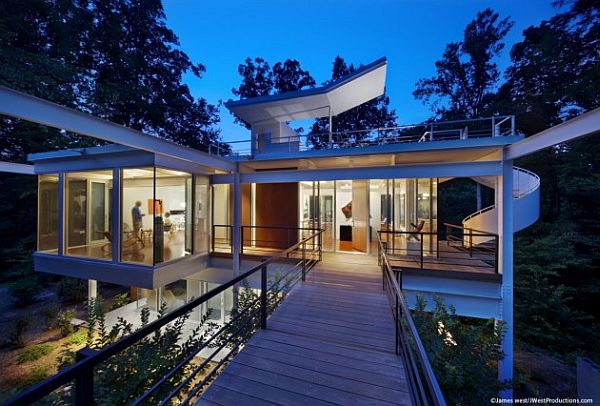 Located amidst lush green vegetation on a hillside in Raleigh, North Carolina the structure was abandoned way back in the 1960s. But that did not stop its current owners John and Molly Chiles from giving it a contemporary makeover and turning it into a gorgeous house with the help of Tonic Design + Construction.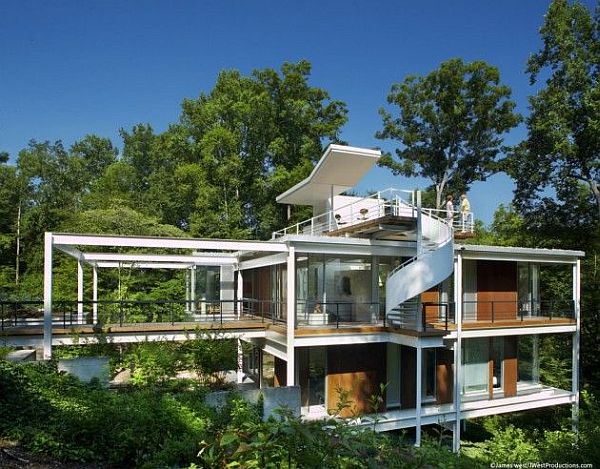 The original steel frame and the wooden panel was the only thing that the designers could use in parts to create the new structure. They seem to have done a splendid job in breathing life into a mid 20th century home and giving it a style that is both current and classic. The amalgamation of the styles was achieved by using a largely open design that consists of a plethora of open perches, outdoor spaces and private quarters that all flow into one another.
Interiors are clad in neutral tones, refreshingly vibrant décor and art work created by the couple. The structure of the home encourages plenty of movement and with various levels ergonomically styled and the stylish spiral staircase at the top, along with a green roof garden and roof deck, this is home is all about improvised style!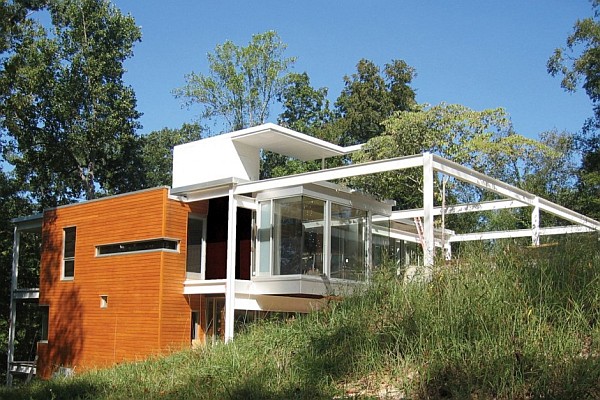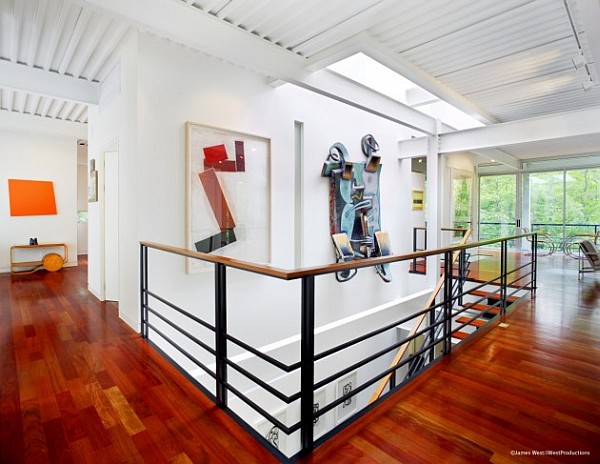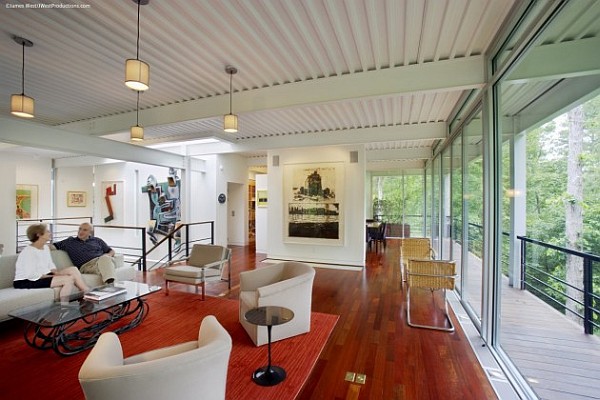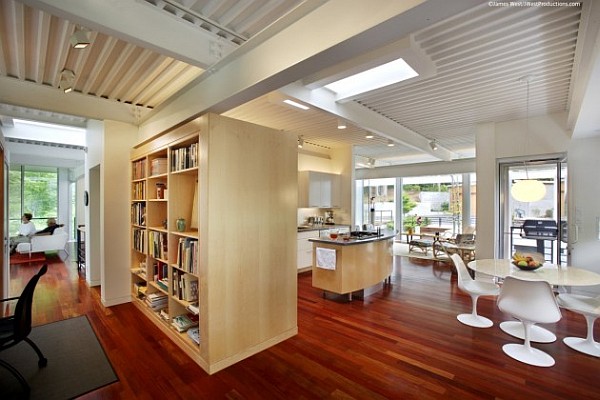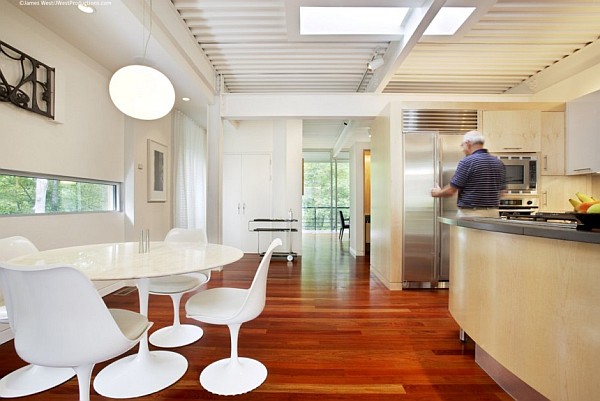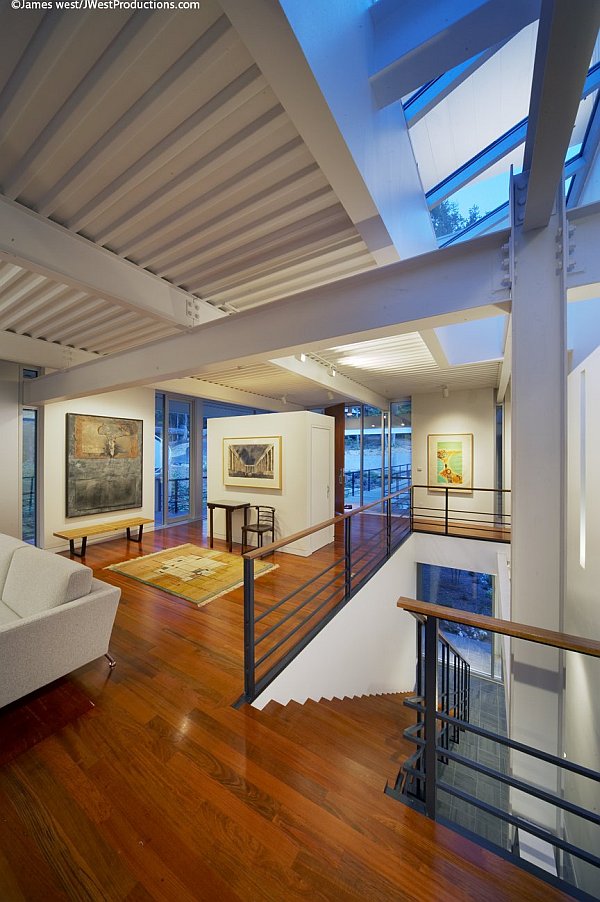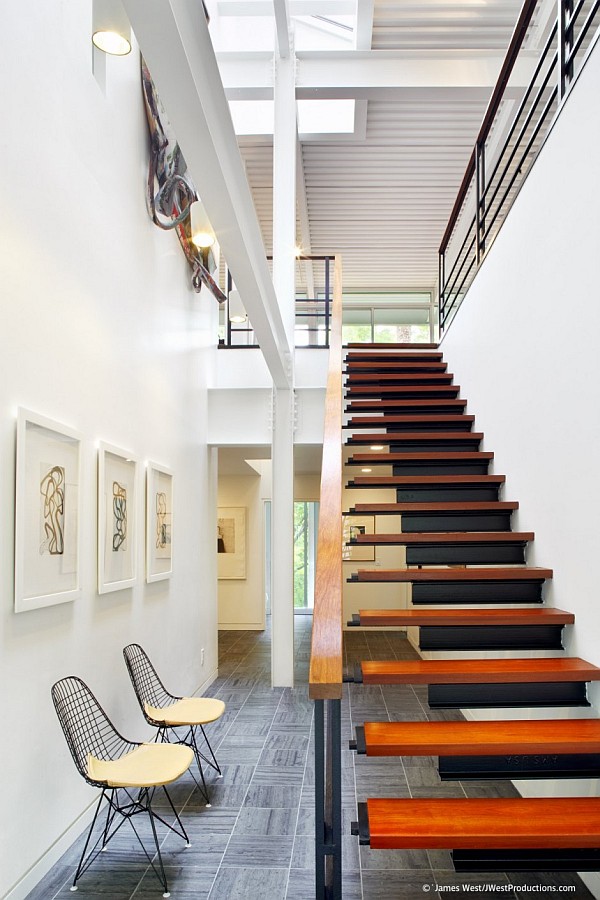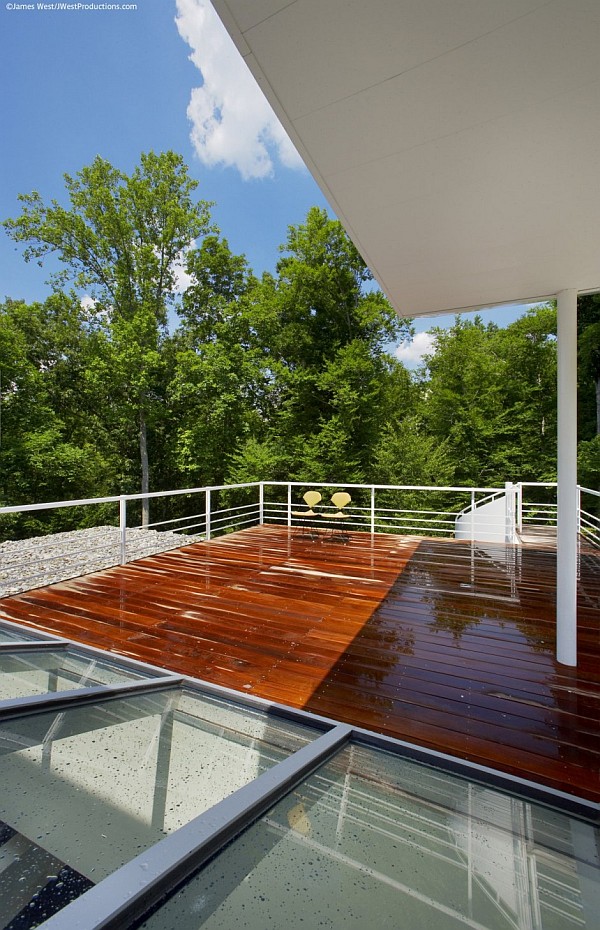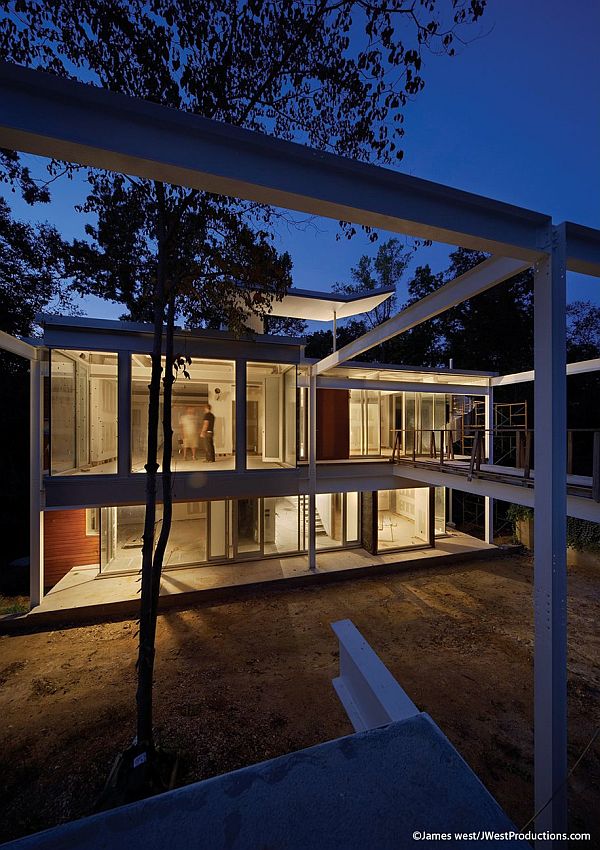 Photographer: Jim West, Raleigh, NC