Do you have a sweet tooth? We hope you brought your appetite, because today we shine the spotlight on cookie designer Natasha Tasic of Delissshhh, whose detailed hand-painted creations are getting quite a bit of well-deserved attention.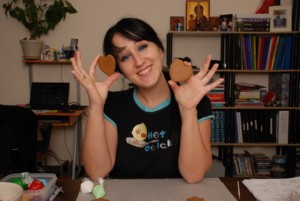 Natasha has always celebrated her passion for preparing food, but when she came across two blogs that explored the intricate world of cookie decoration techniques, she devoured all the information she could find and quickly uncovered a hidden talent.
A gifted artist, Natasha never imagined her abilities could seamlessly transition to the world of cookie design. She devoted her time and energy to the craft of painting cookies, spending more and more time in the kitchen.
I feel passionate about what I do
She began by creating cookies displaying the Twitter nicknames of her friends. These goodies were well-received by two hundred of Natasha's nearest and dearest, many of whom keep her creations as decorations rather than consuming them.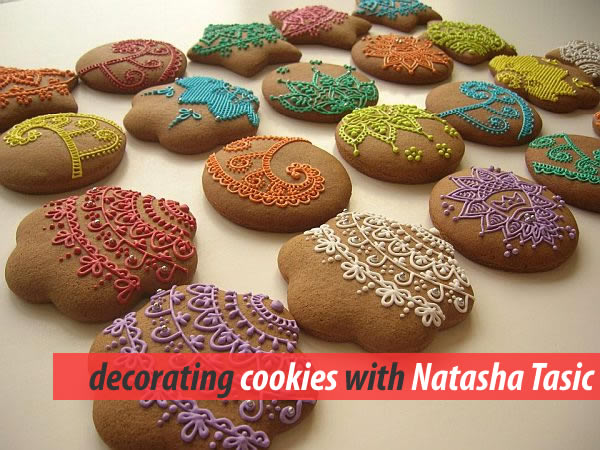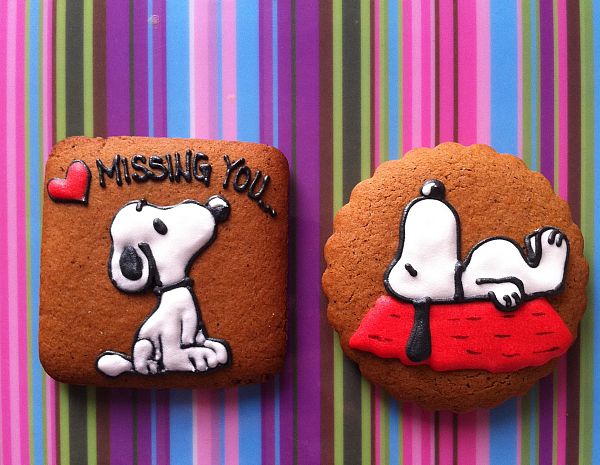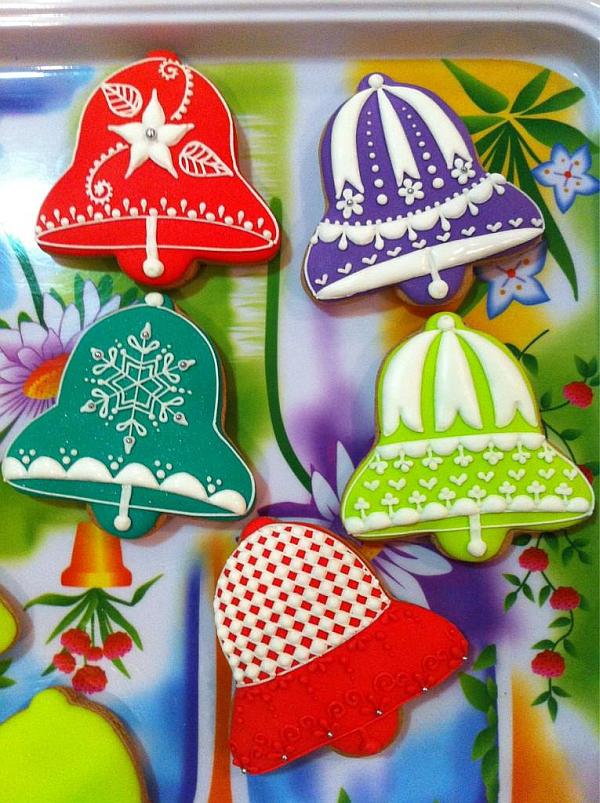 Of her cookie decorating talents, Natasha says, "I feel passionate about what I do. When I see a new cookie design, I cannot wait to try it, or to try my new ideas, and then to see the final result – it always leads me. I can't wait to see how my work will look on the cookie."
Natasha's dream is to open a small shop that will serve the finest coffee and tea, as well as her cookies. Natasha has acquired a large number of fans who delight in her creations, especially children.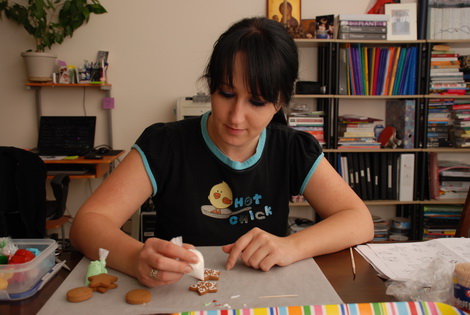 She enjoys baking cookies for school events, weddings, and more (including the fabulous Decoist cookie you'll see when you scroll down – thanks, Natasha)!
Decoist caught up with Natasha, who generously shared her insights on the world of cookie design, what inspires her creatively, and the ins and outs of cookie decoration technique.
Read on for more delicious details…
Interview with Natasha Tasic – one of our favorite cookie makers
Natasha, you have told us that you "loved the aromas of chocolate, roasted nuts, vanilla" so I have to ask your favorite: chocolate or vanilla?
Yes, indeed, my favorites are those two… Maybe, slightly more of a love for chocolate.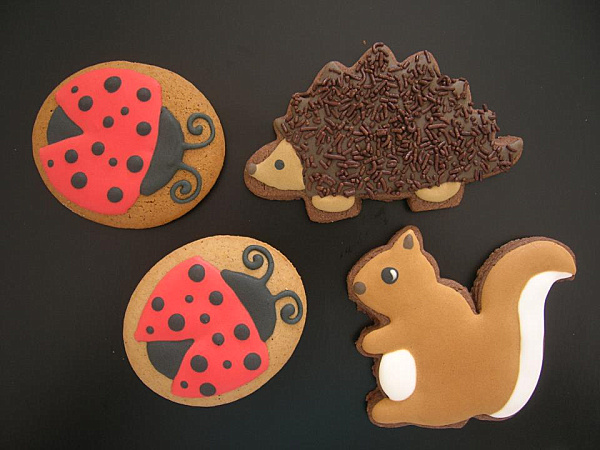 Why do you favor those flavors?
Who doesn't love chocolate? I suppose very few. And vanilla smells so gorgeous. I love most when my whole house smells like vanilla. And cinnamon, of course.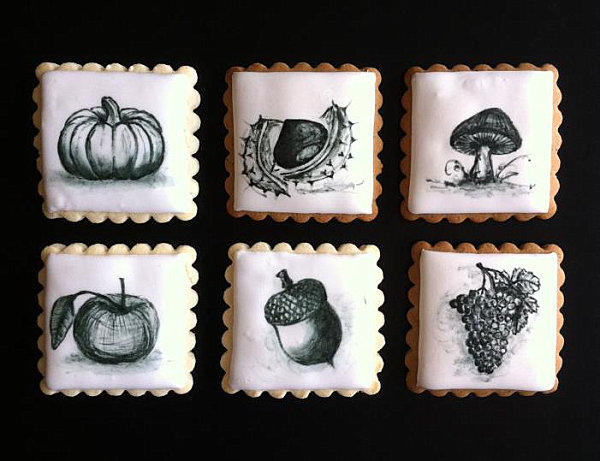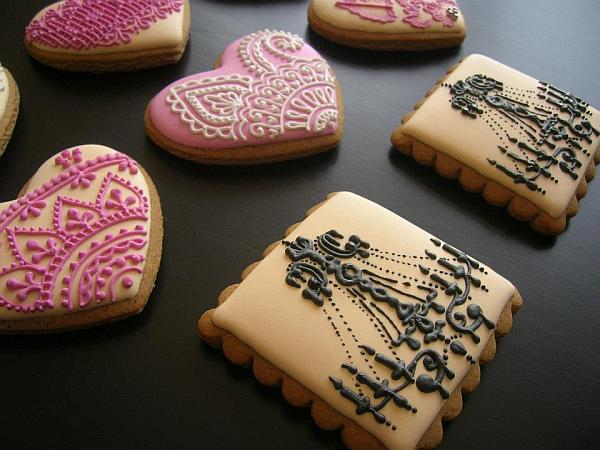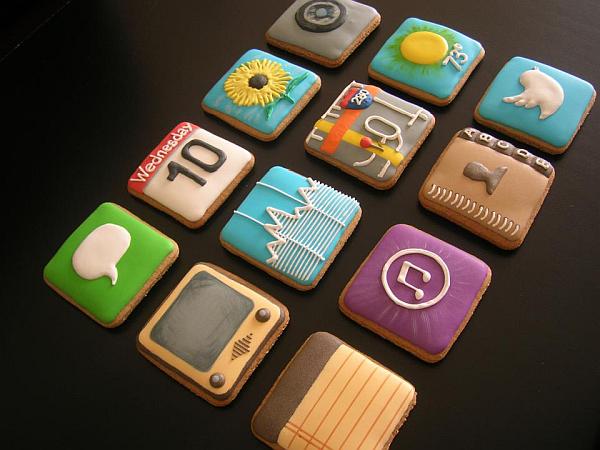 It looked complicated enough to try it out
When did you realize you could paint cookies?
To be honest, recently. Let's say a year ago. I discovered two blogs where I found all the information about cookie decoration: Haniela's and The Sweet Adventures of Sugarbelle. I learned a lot from those two women, who generously share their knowledge with those who want to learn. I am very grateful for that. I spent days and nights reading those blogs, and then decided that I would give it a try. As it turns out, I am pretty talented.
What drove you to try painting the cookies rather than just elaborately decorating them?
In the cookie world, one has to follow many blogs and Facebook pages. I do, as well. So, I discovered a few women who are painting different designs on their cookies and I was amazed! It looked complicated enough to try it out (oh, I haven't mentioned that I love to do challenging things which is why I love to do henna and lace designs, as well as paintings lately).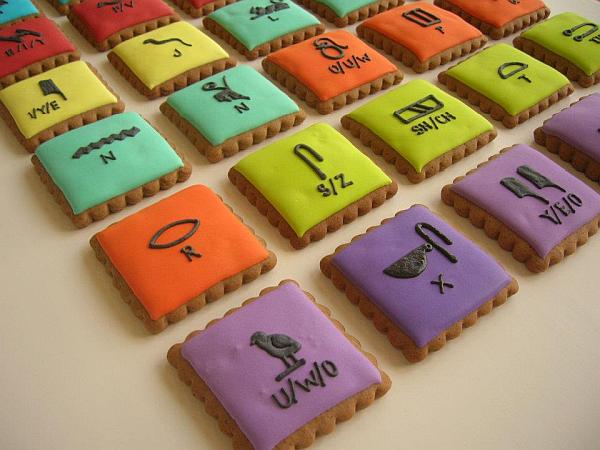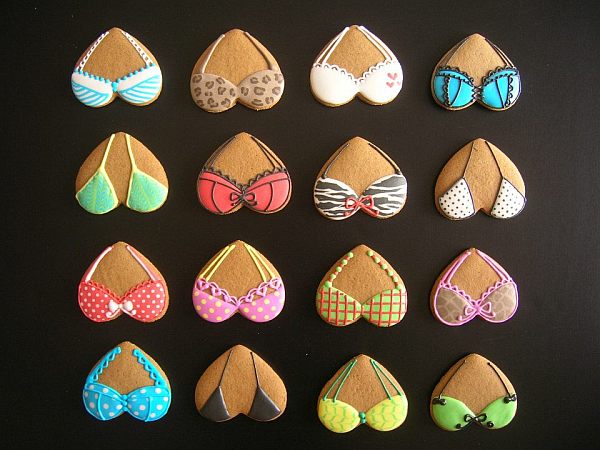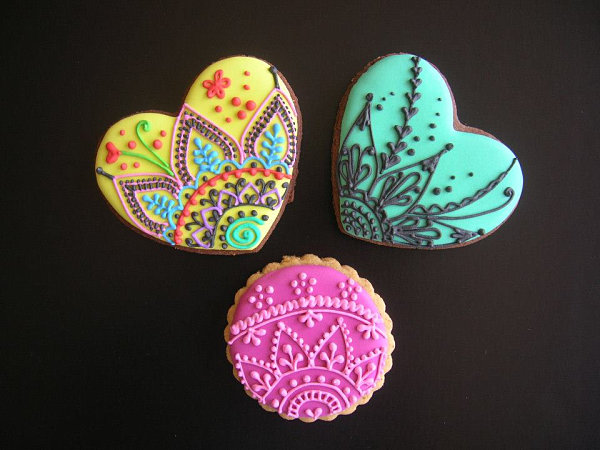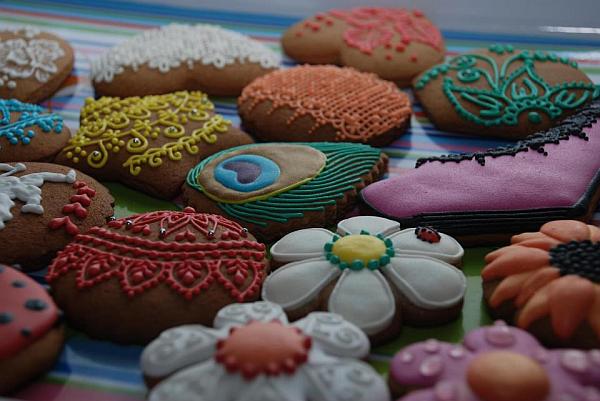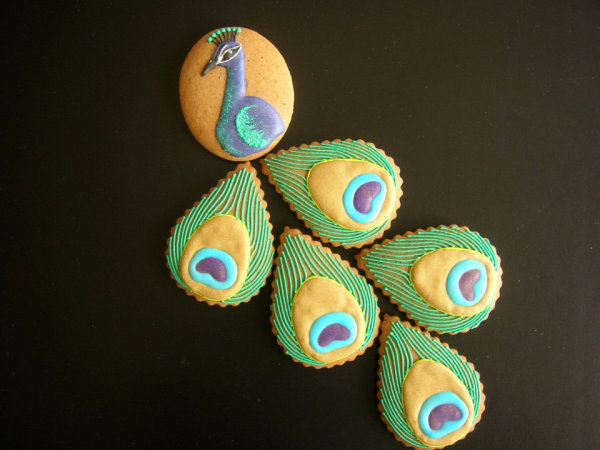 I love pastel colors. They are so gentle and beautiful …
Where do you get your ideas for your cookie paintings?
Literally from everywhere! Most of the time I am online, surfing the web – blogs, Facebook pages, Pinterest… I am very active (and addicted) to many social media networks, so I find my inspiration online as well as from all around. For instance, my friend's balcony fence ended up on my cookie.
What are your favorite themes to draw? Why?
Definitely the most challenging – henna and lace. And I love to work with flowers, owls and penguins. I love nature in general. Owls are super cute, and you can make funny faces. Penguins are really special to me – 'Happy Feet' is my philosophy.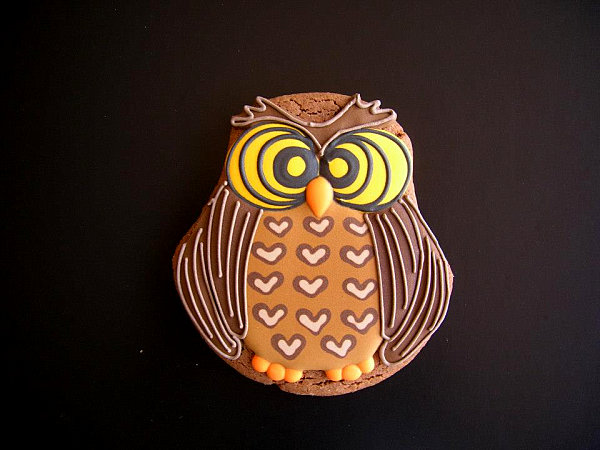 What are your favorite color combinations?
I love pastel colors. They are so gentle and beautiful, I use them for most of my designs. Except for henna and lace – I love strong colors for those.
Do you prefer light or dark backgrounds for your paintings?
I prefer light backgrounds. I enjoy flooding the cookie with pure white royal icing, and then adding the color I need with painting.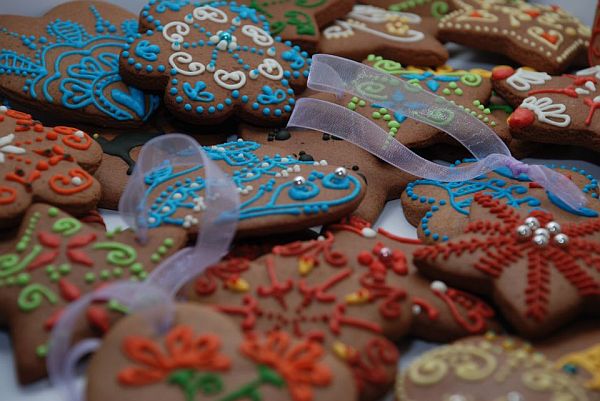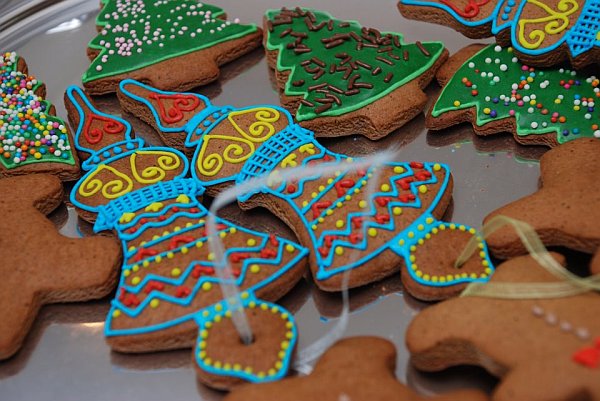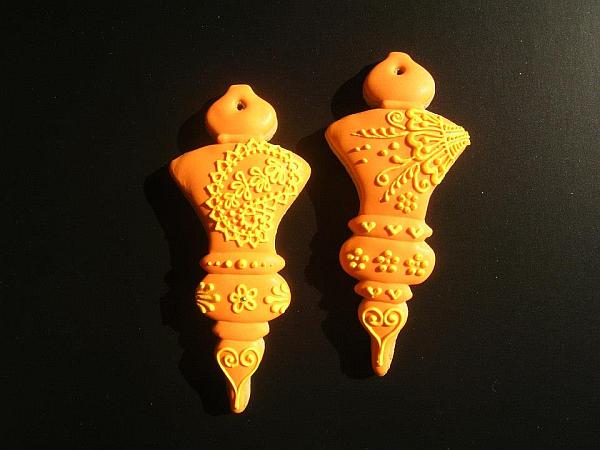 Do you have different paint flavors?
No, colors themselves do not have strong taste – maybe with red, a bit of bitterness. I love my royal icing to be vanilla-flavored, so I add vanilla extract to it while mixing.
Have you been approached or been tempted to do corporate cookies with logos?
Yes, I have. I did a few logos and campaign slogans, and I'm hoping for more in the future. It is always fun!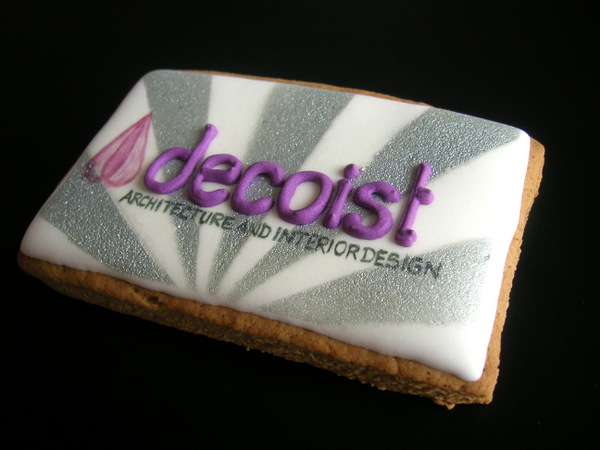 Do you have a time frame for opening up a coffee shop featuring your famous cookies?
Definitely, I would love it to be in the very near future, but I am aware that big things happen slowly, step by step. I have a vision, I have a dream and I am following them. That is the way to success.
Natasha, thank you for taking the time to share your thoughts and talents with Decoist. We will continue to follow your work (Natasha can be reached over Facebook or Twitter), and we are inspired by your creativity!
We end by featuring a few other of Natasha's cookies. They are nothing short of amazing. Enjoy!