This 600 sqm residence in La Calera, Colombia, dubbed the AR House, is a creation of Campuzano Arquitectos.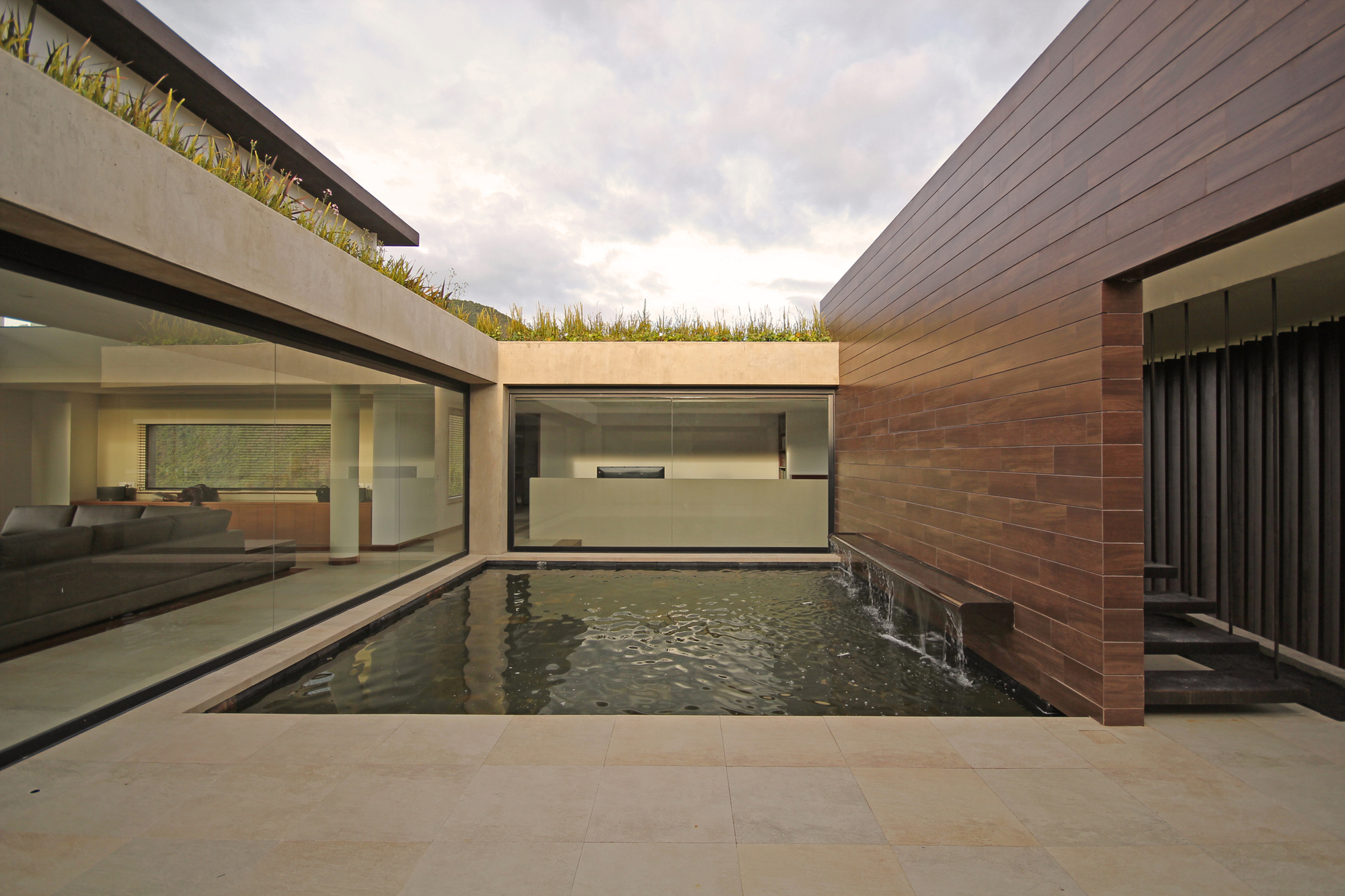 Although rectangular, largely monochromatic, this house makes full and luxurious use of the terrain slope, the Colombian sun and the spectacular views.
The main floor houses a stylish and comfortable open living room with a beautiful, modern, centralized fireplace.  Wonderful, panoramic views under the floating roof show a dramatic blue sky along with a flowing mountain range.
The piece du resistance is a huge, seemingly minimalistic open courtyard. Imagine bathing in Roman style under the stars in the evening or sunbathing around the pool beneath the sky.  This area is visible from just about every room through the bountiful use of glass walls.
The second floor is topped with a strip of lush green vegetation lighted at night  that surrounds the courtyard.  This provides a pleasant topping  that joins the greenery with the sky.  It also provides an excellent, truly 'green' Eco-friendly thermal insulation keeping the summers cooler and winters warmer for those living inside.
The south façade has a rusty lattice steelwork in a concrete frame, which protects against the predominant southern winds and provides privacy from travelers on the road. The modern look of this design gives this home its beauty and luxurious feel. (spotted on ArchDaily)