One of the most popular flooring materials over the years is wood, and even in today's modern home, wood flooring is still a well sought after material. From its durable nature and inherent natural beauty to its ability to look gorgeous in home decor, wood flooring can't be duplicated in styling.
Wood flooring is available in the lightest shades of whites and natural bamboo yellows to the deepest of rich ebony and mahogany colors. If you are trying to choose the right flooring to suit your home, take a look at these light to dark inspiring wood ideas for your home.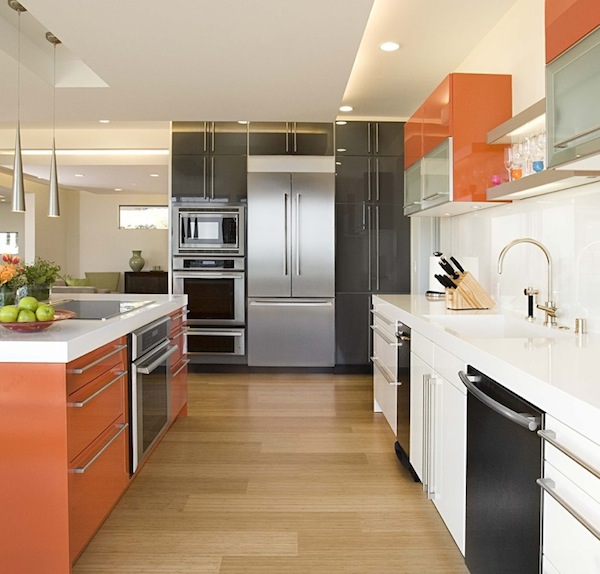 by Mark English Architects
Get inspired from your current decor:
Similar to your walls, flooring is a blank canvas for your entire room and can set the tone for the rest of the room. When choosing wood flooring draw inspiration from your current furniture, walls, finishes and choose a flooring that compliments these colors.
Light flooring will help give the illusion space and make your room feel larger and darker flooring will create a more dramatic ambiance. Depending on how much natural light is supplied to your interiors will help dictate if darker flooring makes your space feel smaller. Choose flooring that will naturally look nice with your current wood furniture as well.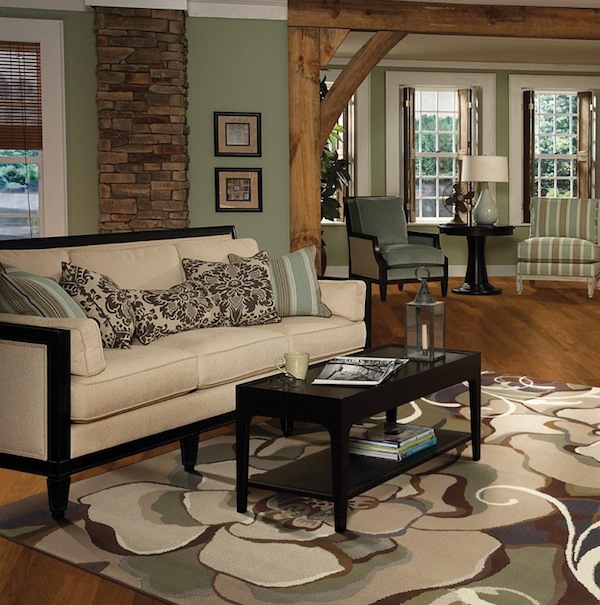 by Shaw Floors
Choose a wood flooring style:
While you may not have noticed, wood flooring can be as sleek and smooth as marble with a high gloss finish or it can be as rustic as a log cabin with natural grain and knots showing through the finish.
If your home is ultra-contemporary you may opt for a wood floor that shows off the sleek lines and architectural definition of your home with lighter floors, while a traditional historic home may opt for dark wood floors that are reminiscent of the time period of their home. Choose a coloring that will bring out the character of your home and melds well with the architectural details.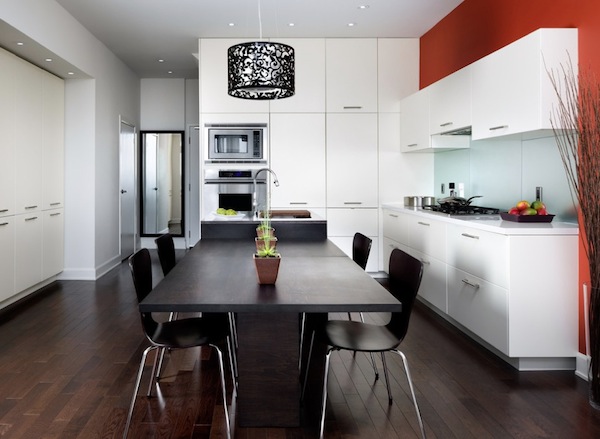 by Paris Kitchens / Brandon Barré Photography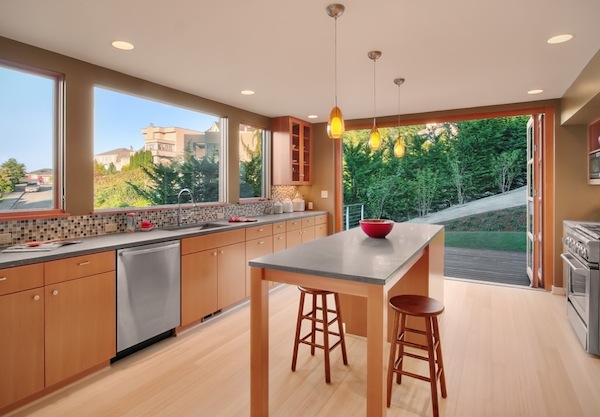 by David Neiman Architects
Do you want to complement or contrast?
Just like your accent walls throughout your home, you will need to decide if having a floor that complements your color palette or contrasts will be the design theme throughout your rooms.
In rooms where wood is already inherent such as kitchen, dining rooms and living spaces you may opt for a wood that matches your current wood color. This will help your room unify in appearance but can also create too much of a good thing. While using a wood flooring that is the opposite or contrasts your current space will bring definition to the eye, but can get to busy for the eye if there are too many patterns, colors, and textures.
Create a balance with the eye when choosing your light or dark options.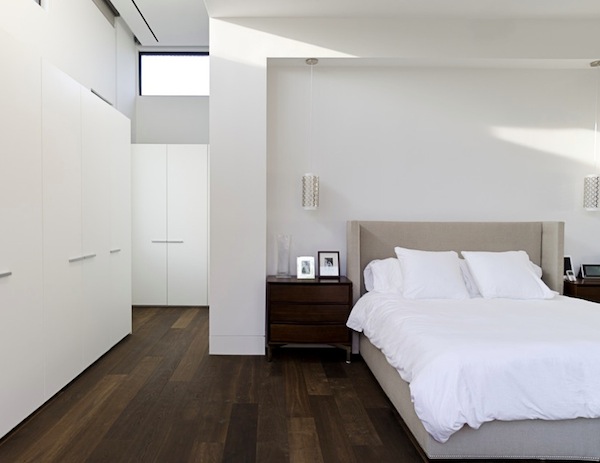 by C O N T E N T Architecture / Photo by Pete Molick
Choosing a wood floor can be exciting and you will love how it adds richness to any room of your home. Before you decide on light or dark flooring use these inspiring ideas to assess your decor and furniture, choose a design style and go from there. Your floors can't wait to be transformed with new wood!