New Zealand is not just one of the most beautiful nations on the planet, but its largely untouched landscape and sparse population offer you some of the most amazing natural settings. It is in the quiet town of Brightwater in the South Island of New Zealand and one such tranquil setting that one finds the gorgeous Mountain Range Home.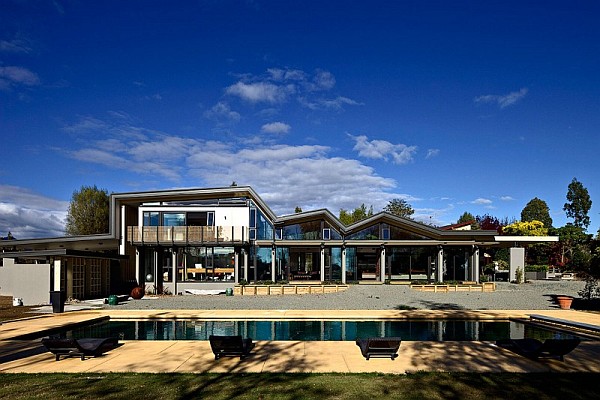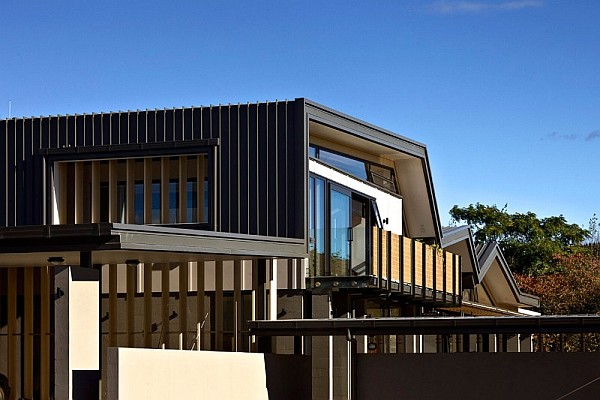 Designed with a touch of elegance and timeless charm by Nelson-based studio Irving Smith Jack Architects this contemporary home stands between a refreshing pool area and a traditional farmhouse and form a lavish modern interlude.
The structure has been designed to naturally blend in with the ambient surroundings and offer those inside a constant visual connectivity with the lovely outdoors. The one large and flowing design of the interior showcases the ample space on offer, while the rising and falling roof helps in demarcating space internally. The use of various natural tones of wood clad in Hoop Pine, poplar and maple finishes that accentuate the beauty of the home.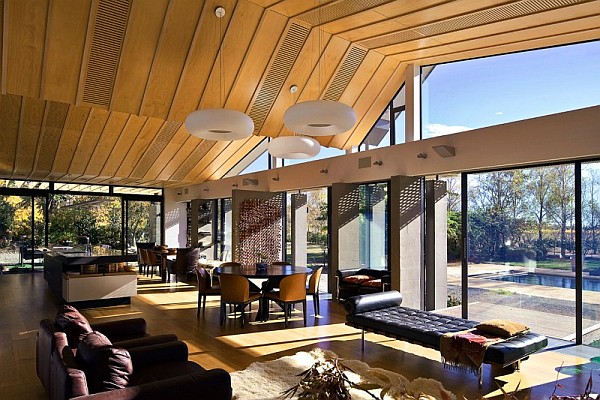 Warm, inviting and largely neutral tones grace the interiors and plush décor along with the ample wood and glass make this a treat for those who wish to move away from the excessive use of concrete. The large floor to ceiling windows ensure there is constant natural lighting along with the ever-changing canopy forming a lovely and brilliant canvas. A stylish additional with traditional overtones galore!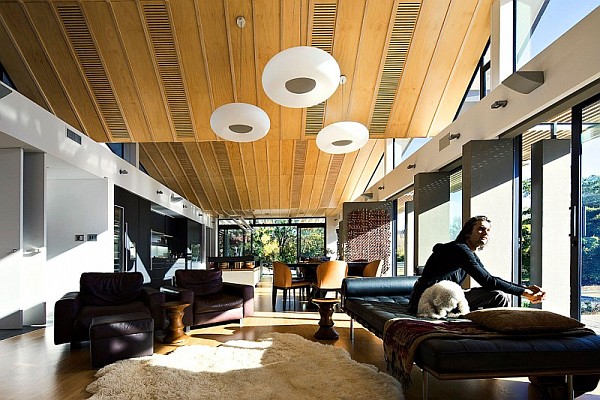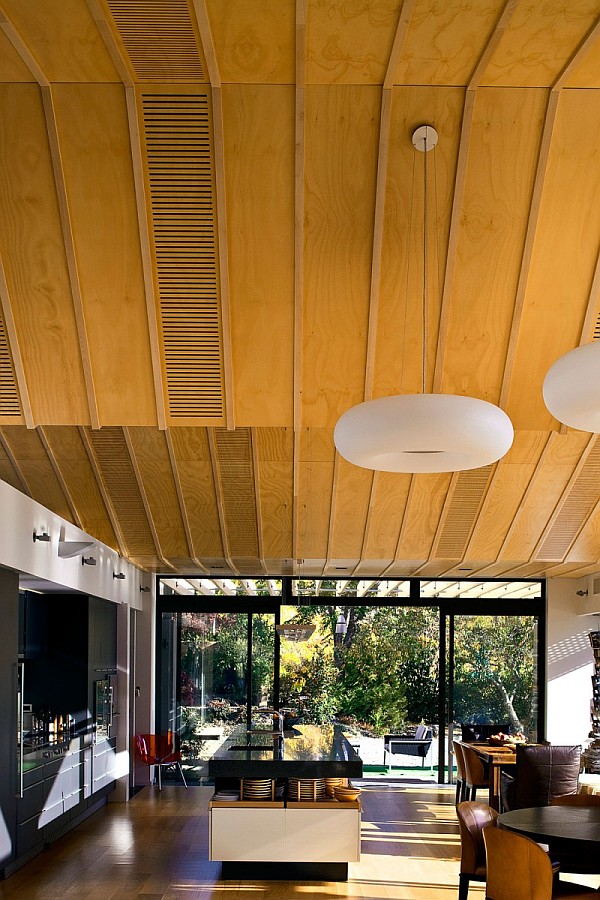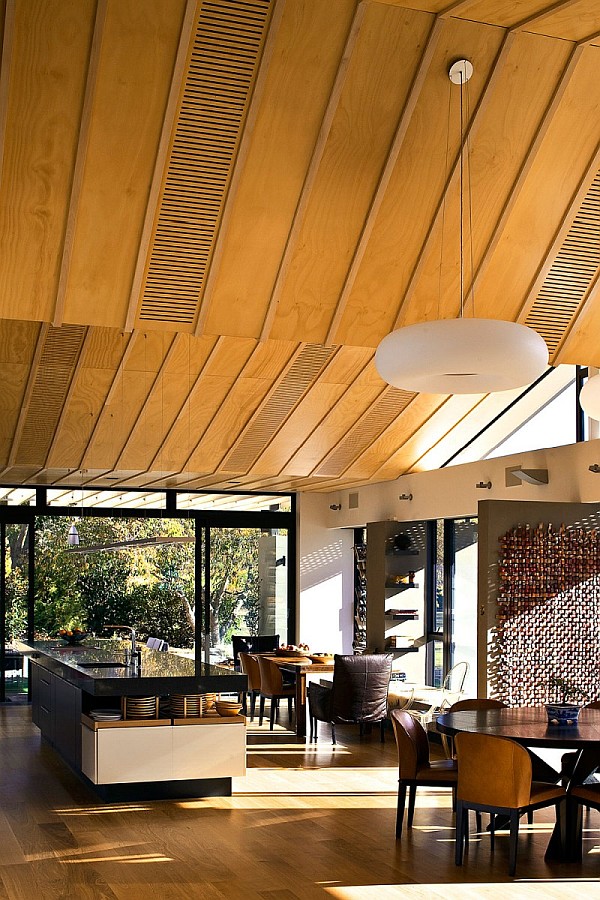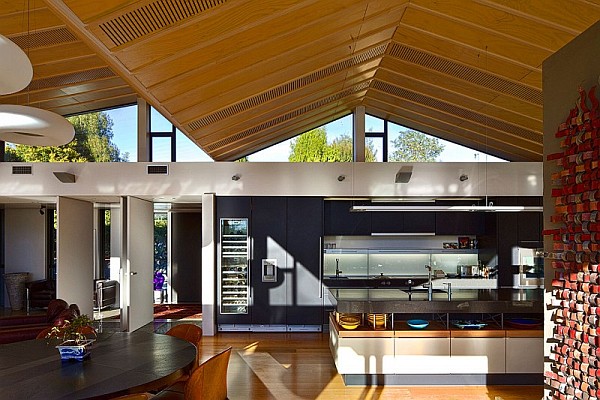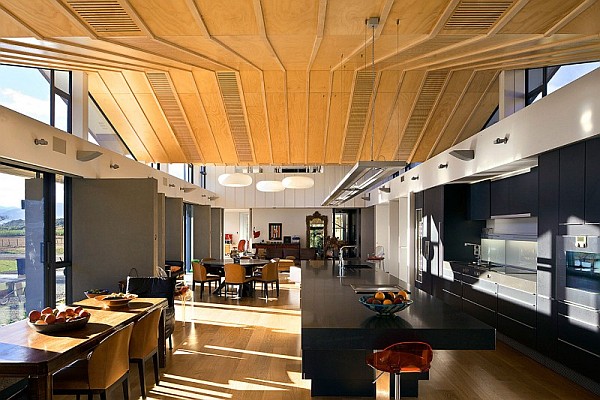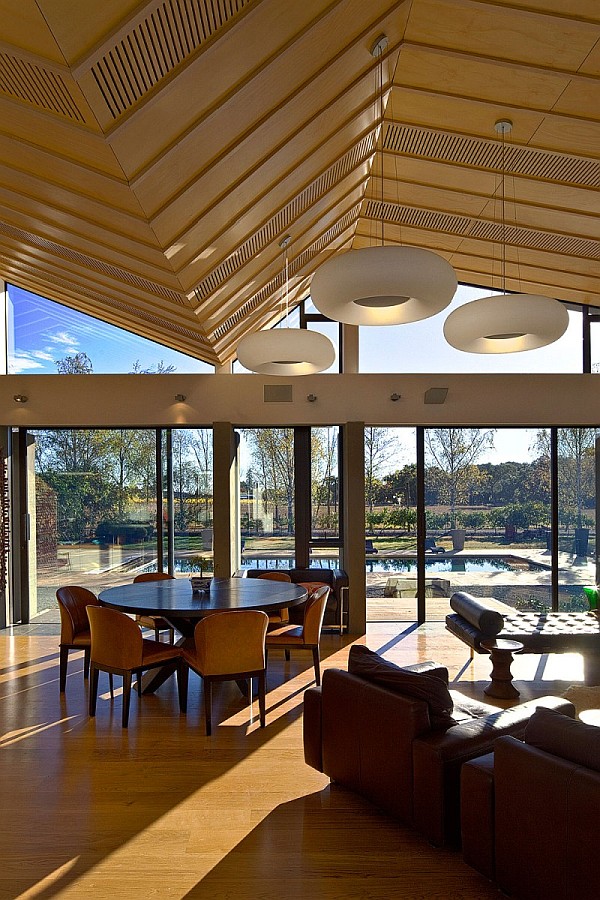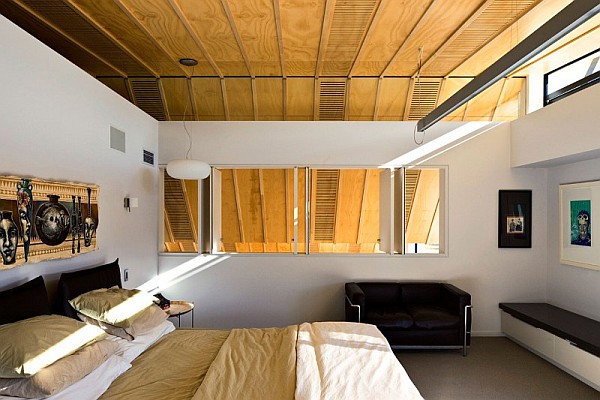 Photos by: Patrick Reynolds