Known to be the cradle of civilization, the Middle East is a region steeped in ancient culture and religion – much of which has survived to the present day. It's also an area in which multiple influences meet to create colorful and flavorful styles of art, architecture and interior décor. From the markets of Morrocco and the beaches of Israel to the deserts of Iran, there is plenty of beautiful sights and styles for home design inspiration. Here are some easy ways to implement a Middle Eastern touch —
Geometric Patterns – One of the most easily recognizable Middle Eastern (and particularly Islamic) artistic traits is geometric patterns. From the shape of the buildings to the prints in fabrics and artwork, geometric patterns are everywhere. You can add these patterns to your home in the form or area rugs, throw pillows or a piece of framed wall art.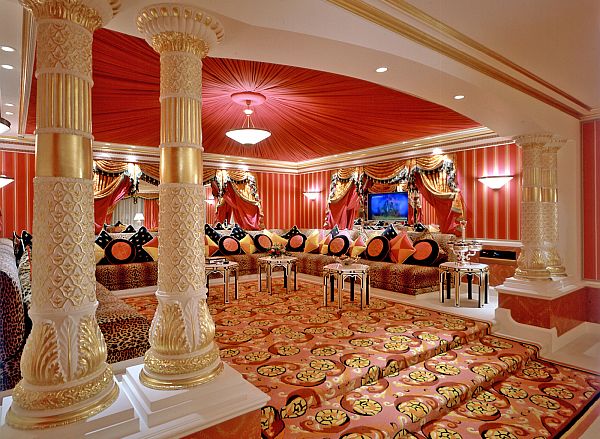 Colorful Fabrics– Think of the draped, makeshift doorways of a busy outdoor markets or the costume of a belly dancer. Colorful fabrics are also a staple in Middle Eastern decor. You can implement your own colorful fabrics as sheer curtains, valences or used as a canopy to dress up a tall ceiling.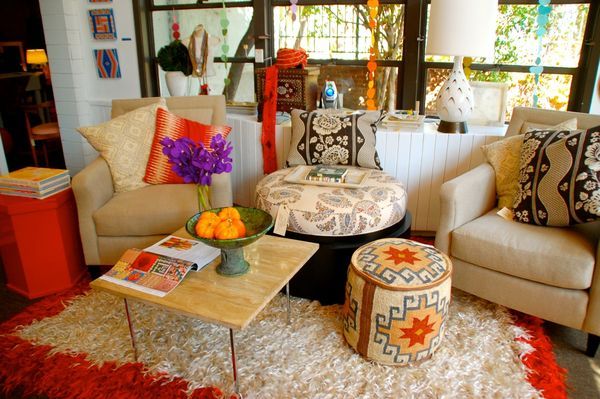 (Photo credit: Lisa Bourgnes Giramonti via LA Times)
Ornate Carved Metals – Bronze or gold metal antique oil lamps, candle sticks or framed mirrors are a throwback to earlier Arabian eras and can give your home a more traditional Middle Eastern vibe. Select a set of intricately designed bronze candle holders or outdoor lanterns to add to the atmosphere.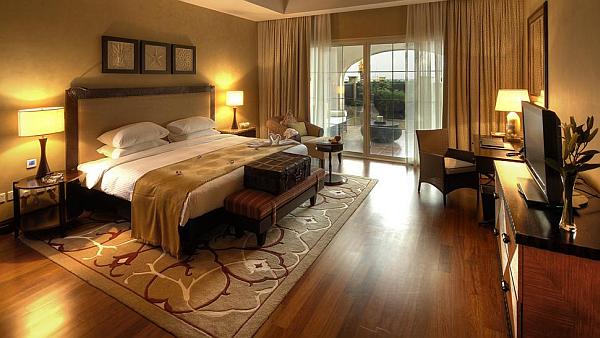 Floor Seating – A cozy pallet draped in soft carpets and pillows can be a great addition to any home – specifically for dinner parties and other gatherings. Create a ring of cushions around a low table topped with a traditional hookah pipe for a relaxing experience that is truly Middle Eastern.