While there are plenty of contemporary homes that are incorporating an open design plan, most of them seem to do so with the extravagant use of glass and an array of floor to ceiling glass windows that bring the outdoors inside in a visual fashion. This gorgeous and classic house in Mill Valley, California though connects with its surroundings by using an open spaced design which ensures that the surrounding green and cool exteriors are seamlessly and breezily incorporated into the living space.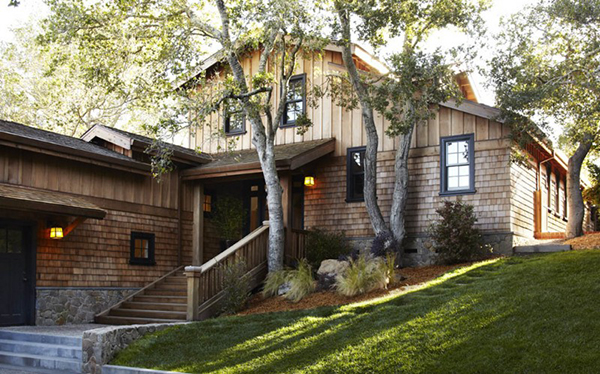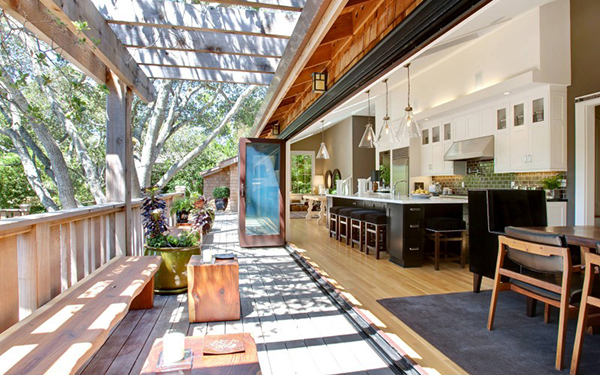 Conceptualized and created by Urrutia Design, the residence sports six spacious bedrooms, luxurious interiors and an open kitchen that allows you to cook next to natural goodness. The Ralston Avenue Residence has a beautiful kitchen and dining area that are not just uninhibited, but also extend to the terrace where you have far more space available, so that your party guests have ample space. The refreshing pool is not too far off as well and as the deck allows you to have some lazy time that helps you rejuvenate and replenish.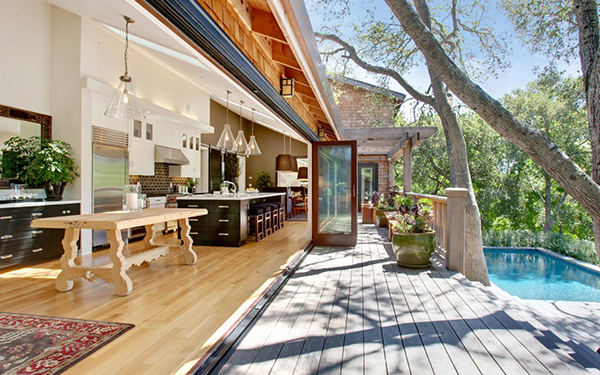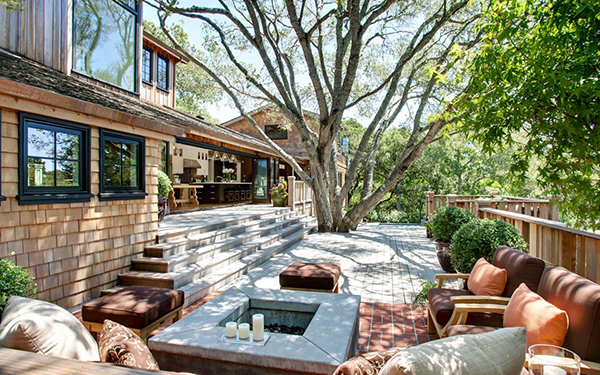 The lively oak tree setting and a gorgeous garden give the Ralston Avenue Residence it's very unique personality and as you step inside, you realize that the interiors match the picture-perfect setting outside. Neutral colors on the walls, dark décor that oozes class, fashionable lighting fixtures and modern accessories complete this $4.85 million residence. The distinct feature of the home is the way in which designers have used brick, stone and wood, while keeping away from extensive use of glass; which seems to be the more prevalent architectural trend and yet managed to create an equally open and appealing space.