Plenty of properties who have been featured on Decoist have managed to charm us with their industrial-looking concrete walls. And it seems they have inspired a few, too. But since you can't just peel of your paint coat, a bit of creativity is required — so meet Tom Haga's work!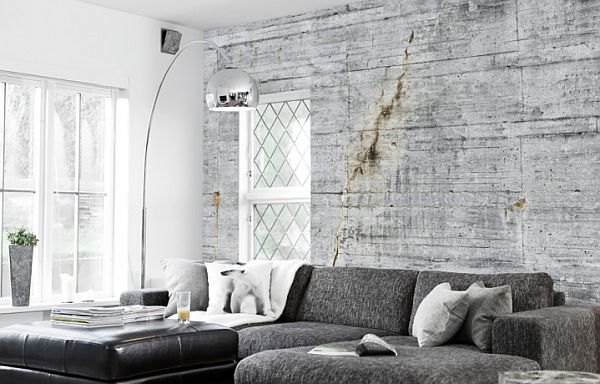 Guilty for fooling the eye in style, is Tom's newest wallpaper collection that pictures raw and refined concrete walls projecting them into your living room, bedroom or wherever else you see them fit. The guy got the idea after taking high-resolution pictures in rather inspirational places around Norway, and the result — if we're to believe him — is "a very realistic finish and Scandinavian design at its best".
Be advised that the industrial finish of concrete won't work with every interior, but if you manage to add enough color and some matching furniture pieces to your place, the whole decor is going to be nothing short of astounding. Check out the wallpapers live in people's homes and tell us what you think about them. We're game for a few for our swanky office, that's for sure.