If you think you're stuck with a conventional flat ceiling in your home, think again. There are plenty of great ceiling styles that can transform an otherwise ordinary space into an extraordinary canvas for décor opportunity. In many ways, the ceiling sets the tone for the entire space. Here are five gorgeous ceiling styles and designs you may want to consider incorporating into your dream home.
1. Exposed Beams Ceilings
For a more rustic vibe, many homeowners are opting not to cover their ceilings and instead leaving the beams and pipes exposed. This can offer the space a more lofty, open feel as well as a touch of unique character.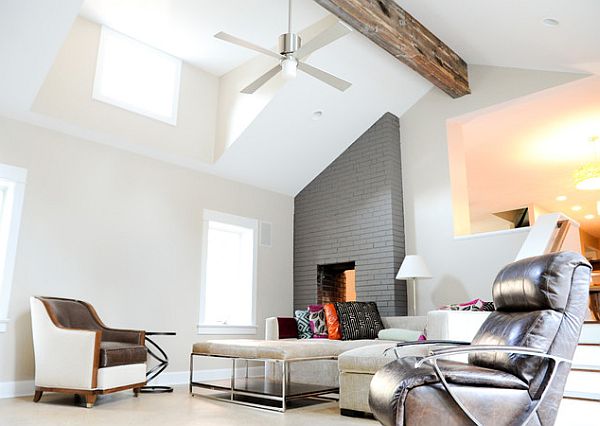 Redesigned Family Room by Rethink Renovations, photo by Dayna Pollard Photography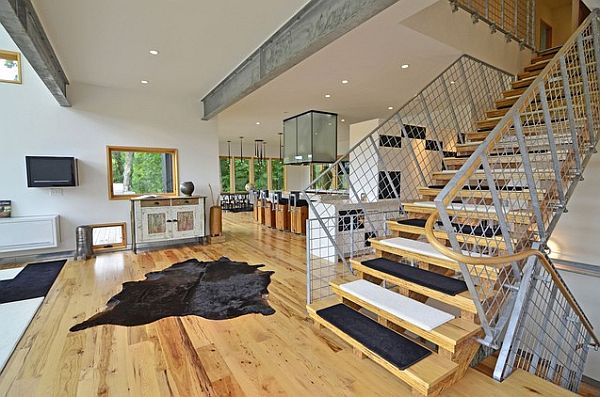 by Murphy & Co. Design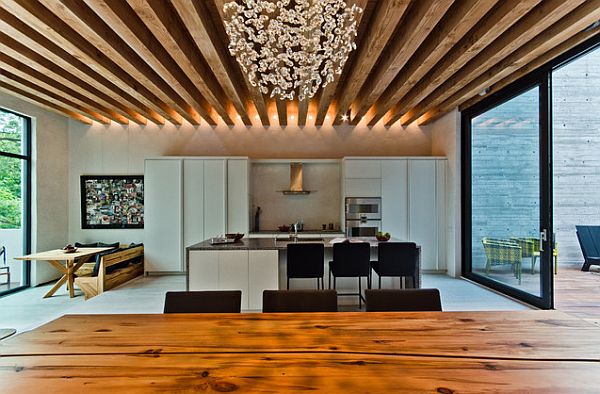 by Alexandre Parent / Ecologia Montreal
2. Tray Ceiling Styles
This sort of ceiling type features a cut-out design in which the mid part of the ceiling is recessed. Generally the lighting fixture(s) are mounted into the deepest part of the ceiling. In order to add definition, some homeowners have chosen to paint the inner part a different color than the rest.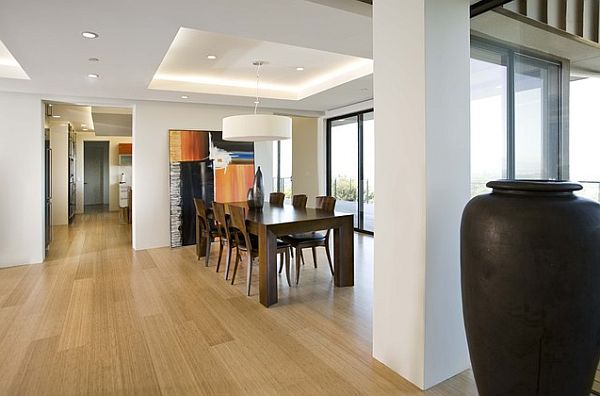 by Mark English Architects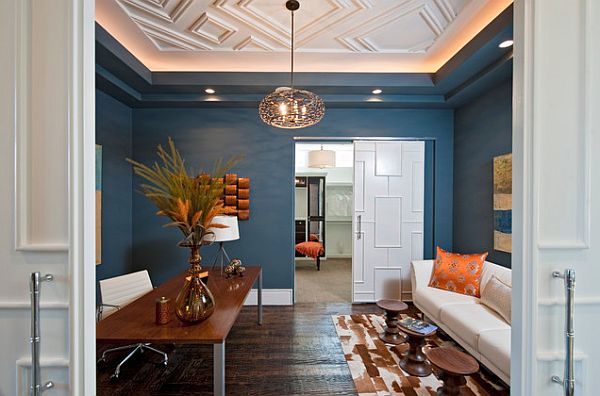 by PPDS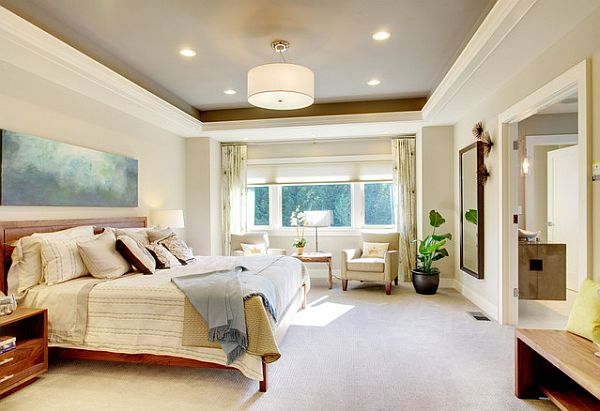 by Marcia Nease-Baer's Furniture Sarasota
3. Vaulted Ceiling Styles
This type of ceiling features slopes, which may be angled to the shape of the roof. Sometimes vaulted ceilings feature equal slopes that meet in the middle while others are uneven or feature only one single slope.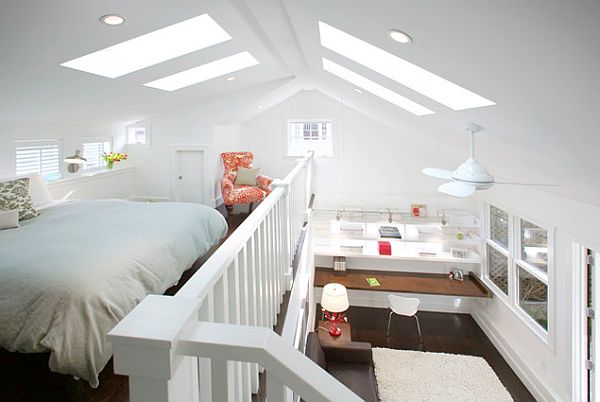 by Feldman Architecture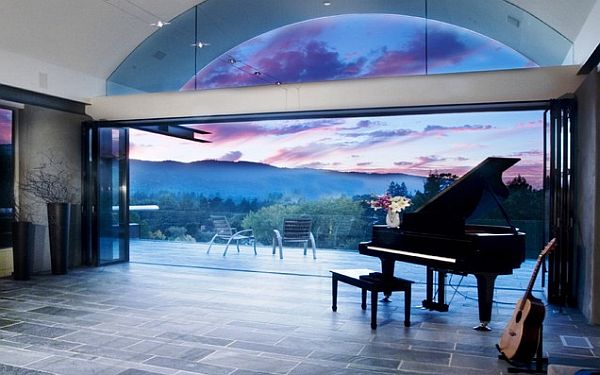 by Arthur Dyson Architects
4. Coffered Ceiling Styles
One of the busiest options, coffered ceilings feature repeating sunken square or rectangular panels. Generally the primary lighting fixture or ceiling fan is hung from the centermost panel while other panels may feature recessed lighting. This ceiling is great for creating character in a room with very little supporting décor.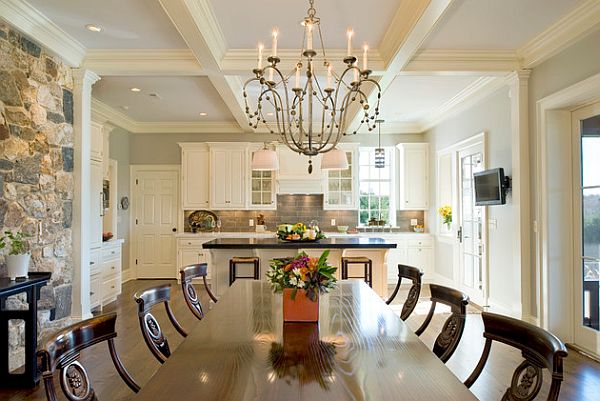 by Dewson Construction Company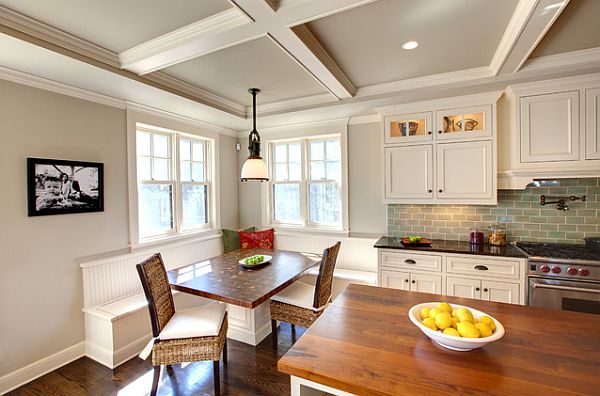 by Redbud Custom Homes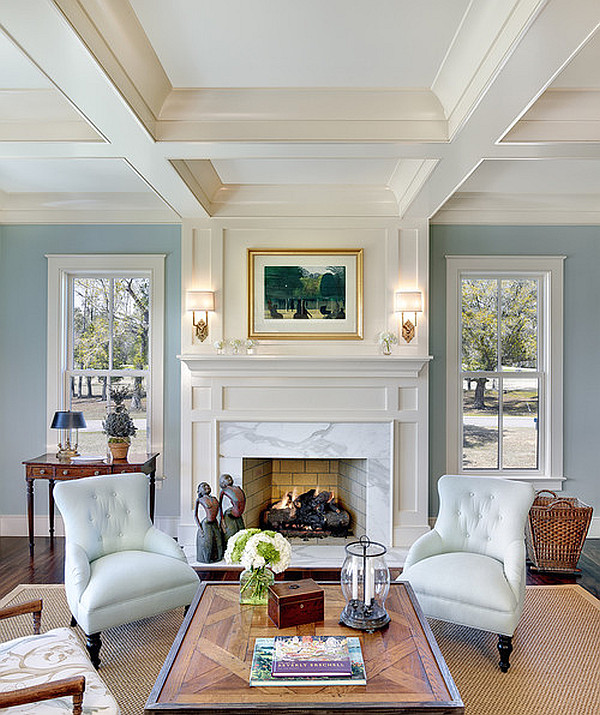 by Structures Building Company / Photo by Holger Obenaus
5. Domed Ceiling Styles
These ceilings are most often implemented into large, grand homes and mimic the circular dome of an ancient church or government building. Sometimes, the dome is capped with a skylight or stained glass oculus to let in natural light and add greater dimension to the ceiling.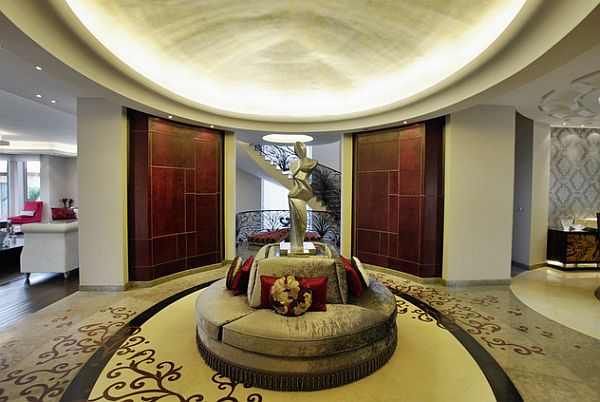 by ibrahim radwan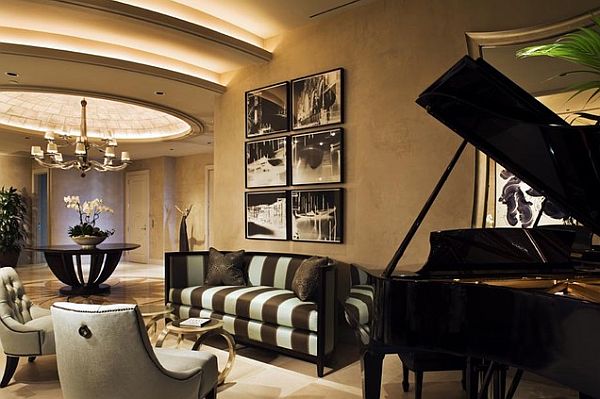 by Willman Interiors / Gina Willman
However, whatever ceiling style you select, remember that there are always limitations based on the construction of the home. Luckily, if you can't change the style in which your ceiling has been built, you can always jazz it up with a fresh can of paint.