It is truly amazing the way most modern home owners are now as much concerned about the views that their home offers, as they are of the interiors and the décor. That definitely seems to be the growing trend as designers and architect houses are being asked to create structures that specifically take into account the surroundings and ensure that the blend into the natural setting seamlessly while offering unabated view of the natural habitat.
The owners of this contemporary Japanese home have in fact waited several years to obtain the right piece of land that will offer them stunning views of Mt. Asama.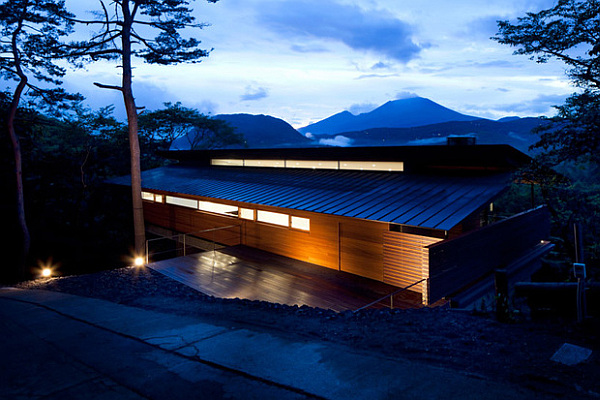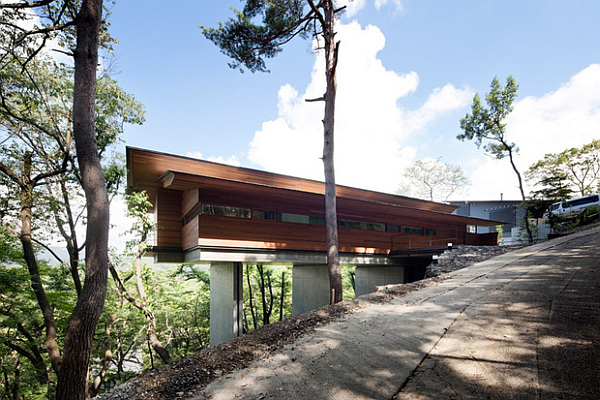 The beautiful sea of trees, the astonishing and refreshing green carpet and the majestic mountain not only form a picture-perfect backdrop, but also offer great and ever-changing sights that are the most vibrant part of this stylish home. The structure of the house itself is one of a elevated and cantilevered cube that sits safely on a few pillars. The lovely and flowing use of wood along with elegantly extravagant glass surfaces and floor to ceiling glass windows has meant that there is both a natural and yet fashionable appeal that comes with the home.
Designed by Kidosaki Architects Studio, it is not just the external dome of the residence, but also every single element present on the inside, that use the Mt.Asama backdrop and play off of it. While the home itself is not physically associated with the mountain the visual presence makes it the most important part of this cool Japanese house- Just the way its owners wanted it to be! [from: archilovers]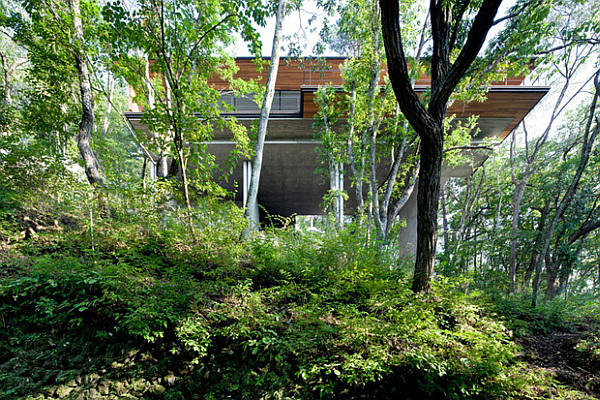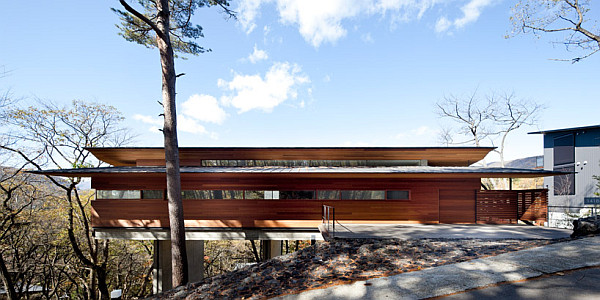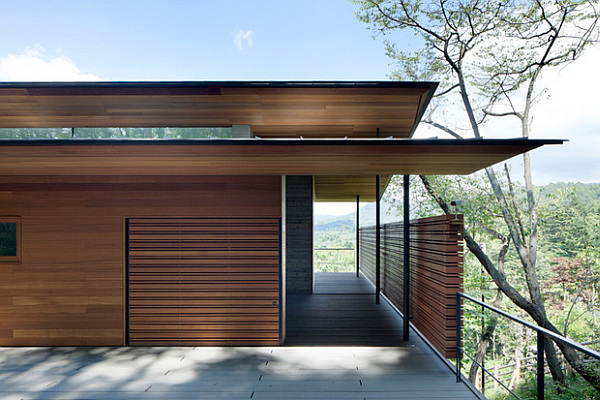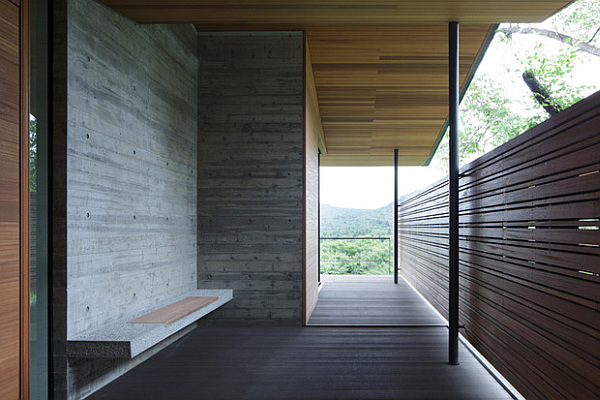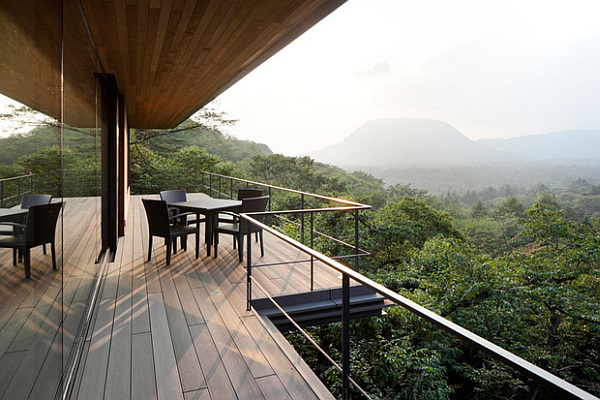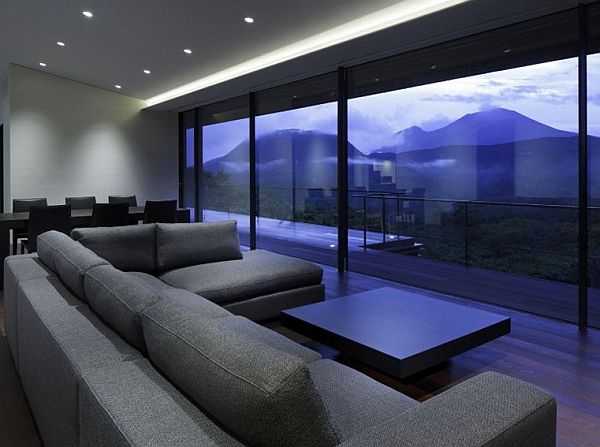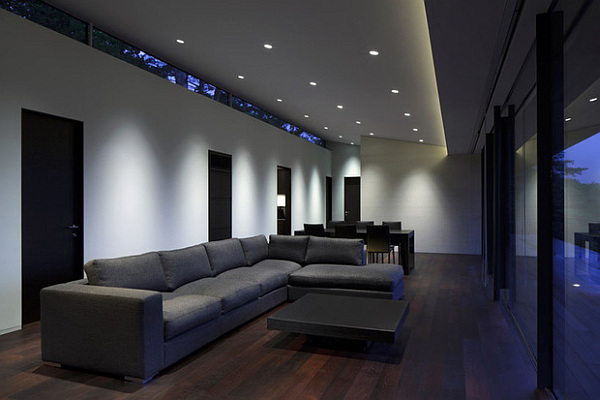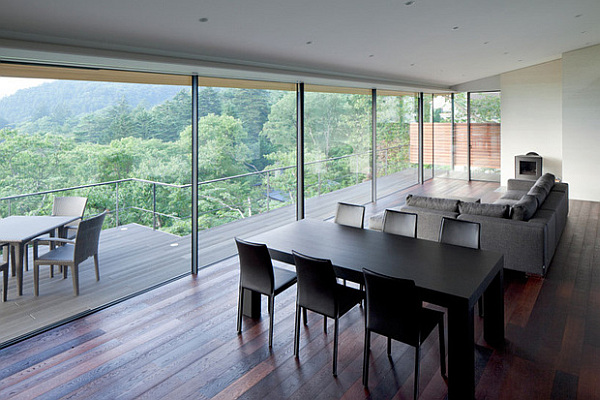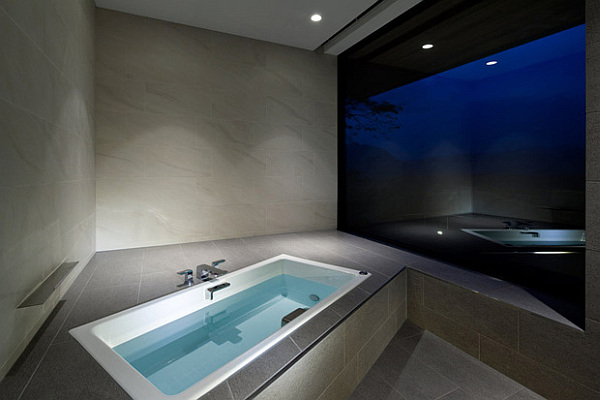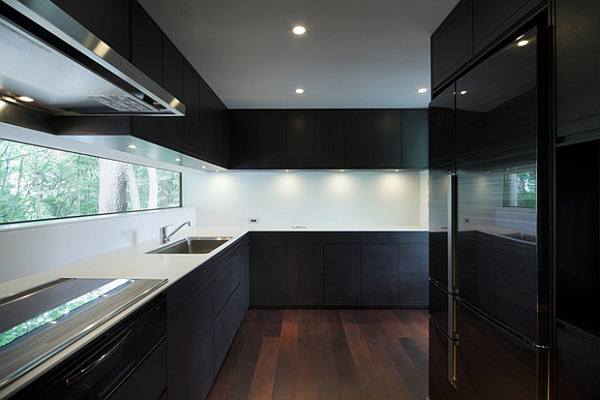 45g Photography © Junji Kojima