If you are someone who loves to play a round of golf or two everyday or are addicted to the game and constantly trying to improve your swing, then a home like the Casa HS nestled on Brazil's Quinta da Baroneza golf course is probably your dream come true. Apart from being located pretty much on the golf course lot, this 11,000 square foot modern home treats you to every form of luxurious comfort that you crave for. One look at the home and it is quite obvious that it sports really spacious interiors with high ceiling and ample space.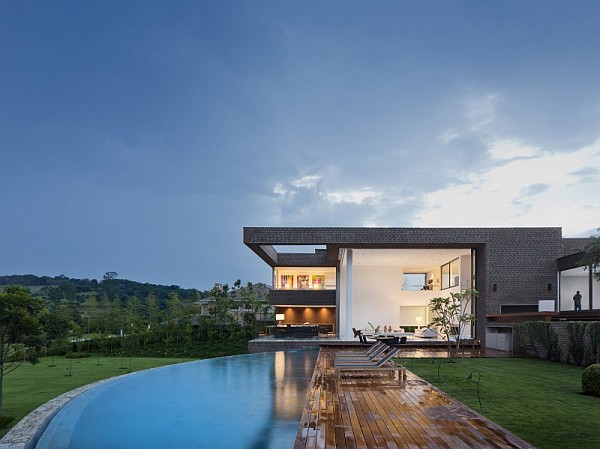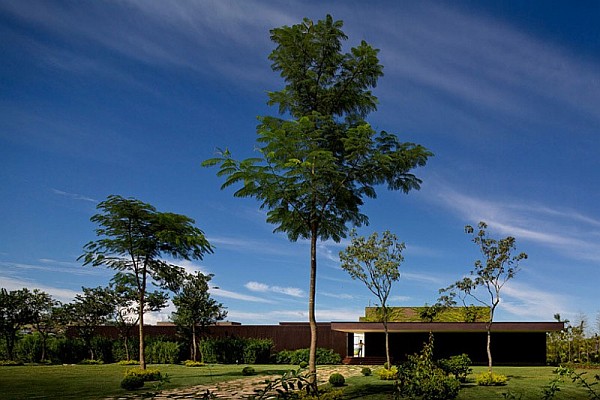 Designed by Studio Arthur Casas located in São Paulo, the home is actually divided into two separate structures that are connected by an open pond area. While the main structure consists of the living quarters, the kitchen and the master bedroom, the second building next to it houses children's bedrooms and rooms for guests. The idea is to give everyone as much space as possible and bring in a certain sense of privacy that does not encroach upon the space of others in the home.
The house itself adheres to the modern architectural and design trends by using sleek and well defined lines, open plan that ensures that each room flows into another and the extravagant use of glass along with smart use of stone to bring a sense of natural freshness while thinning the line between the interiors and the surroundings. Plush décor and a blueprint that is pretty close to minimalism make this home a delight for those who love modern homes.