We have always maintained that revamping and renovation are far more challenging tasks than designing fresh new structures on empty lots. That task becomes twice the challenge when you need to turn an old, poorly lit and cramped brick office space into a modern home that is warm and welcoming. There are not just spatial elements that need a huge revamp, but also smart use of the existing interiors along with visual upgrading that makes the loft appear light and vibrant.
Design studio Farm have achieved this stunning transformation by using metallic geometric shapes etched on walls along with sleek furnishings which changed the face of this small loft in Singapore completely.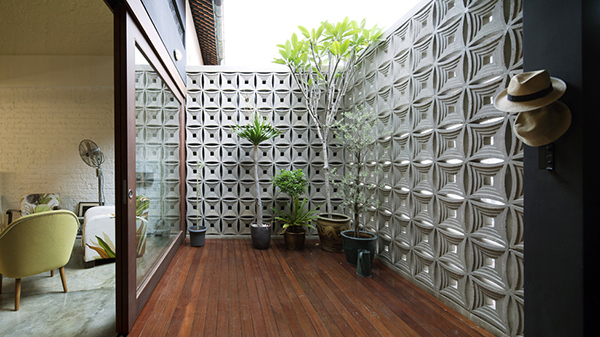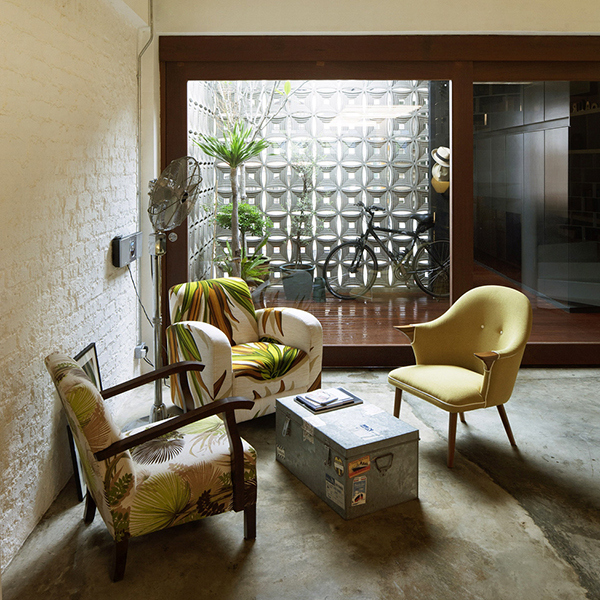 The first thing that the designers did was to invite bright natural light and ventilation inside the rooms by using glass extensively. The use of metal designs on the wall further enhances this vivid atmosphere while keeping in tune with the industrial theme inside. White walls along with décor in cream and white adored by fresh patterns also bring in more novelty.
The emphasis has been placed on using the available space to the hilt with sleek and stylish contemporary additions while a gorgeous spiral staircase garners plenty of attention. The designers have tried to bring in as much freshness as possible without changing too many existing elements drastically. The result sure is an appealing contemporary home perfect for a small family.