How would you like to stake claim to a penthouse that was originally designed for Steve Chen, the co-founder of YouTube? Geeks should know how appealing the prospect is, but even if you are in no way interested about that aspect of this San Francisco penthouse and are not too amused by the profile of its previous owner, there is still a whole lot inside that might tempt you think about shelling out a good $8 million in attempt to become its new owner.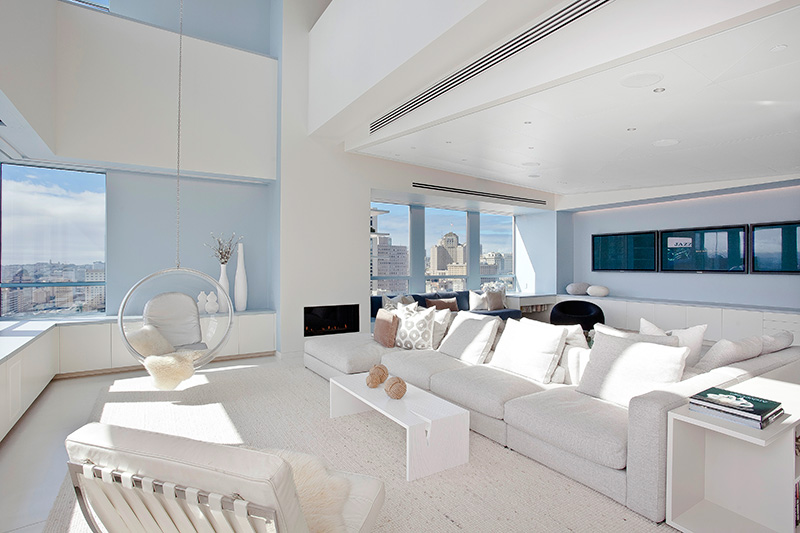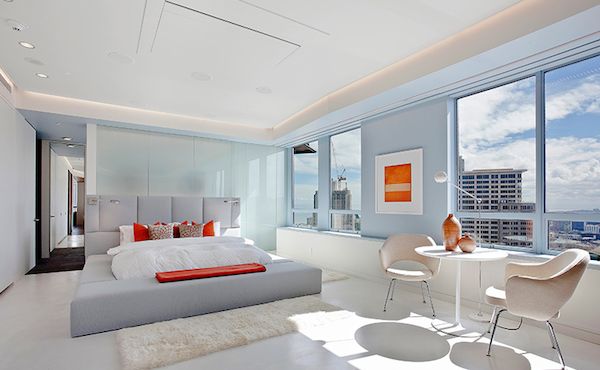 There is no dearth of multi-million dollar homes in California and hence it is not the price tag alone of this beautiful penthouse that sets it apart from the crowd. Located on the 24th floor and designed by NYC's Joel Sanders Architect, it is not just centrally located giving you a great view of the city skyline, but also is a perfect hub for anyone who loves stylish contemporary homes that come with loads of class. The interiors are largely clad in white with spacious rooms that sport sleek and ergonomic décor.
There is not a whole great deal of color inside, but the giant glass windows seem to take care of that by ensuring that the famous San Francisco skyline is invited inside to form a colorful and bright backdrop. Apart from the minimalistic theme, a workstation covered in wood and a kitchen that sports a unique spotted glass wall that holds bottles of wine make for perfect additions.
Simple, uncluttered and soothing, this is a penthouse that you can absolutely go for in case you live in San Francisco and have $8 million to throw around! You can find all the info you need, here.