The French countryside is amazing — sometimes more beautiful than the big cities, so if you are someone who loves nature, the backdrop of the Alps and wonderful laid-back atmosphere clad in delectable cuisine and great wine, the small towns will in fact be much better than the bright lights of Paris.
Set in a similar setting is the Bouctot-Vagniez town hall in Amiens. The imposing structure signifies the classic traits of the architecture of this region. Therefore, when asked to build a creative new extension for it, French firm Chartier-Corbasson Architectes decided to bring in the modern architectural elements clad in green freshness.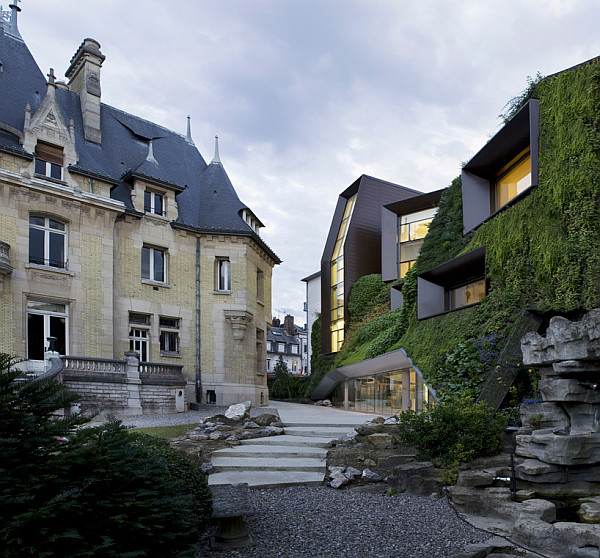 The latest addition to the town hall houses the Regional Chamber of Commerce and Industry and is pretty much covered in a shroud of green vegetation. Apart from regulating the temperature inside naturally, the cover of vegetation on top also keeps away the intense light in some of the regions while providing great natural ventilation where needed.
A double screen of metal mesh allows the ventilation and natural freshness to seep through while the spacious interiors and the basement auditorium provide for the ample meeting space that the town hall needed. While the building is impressively contemporary, the clever use of nature to cloak it has ensured that it fits in perfectly even in a classic backdrop!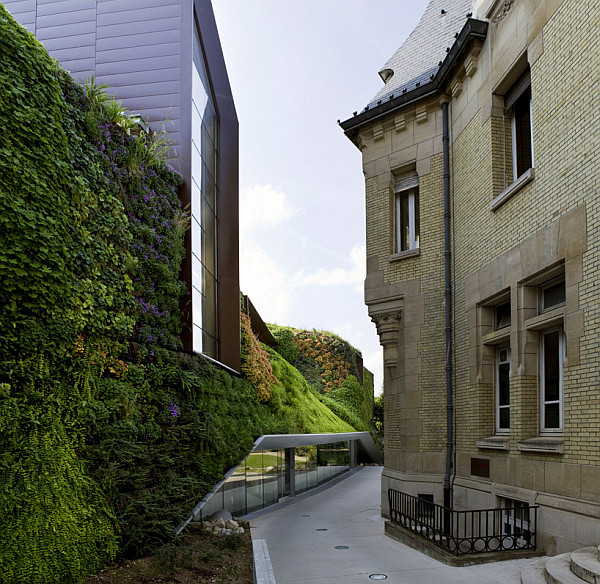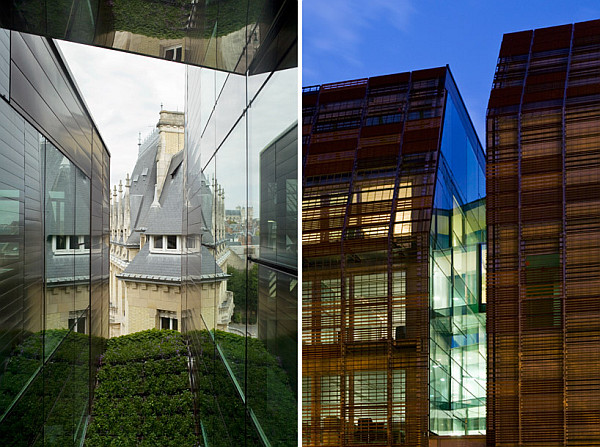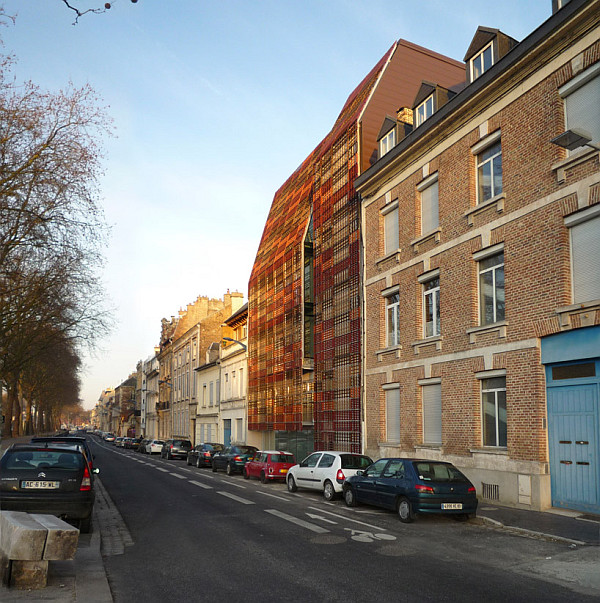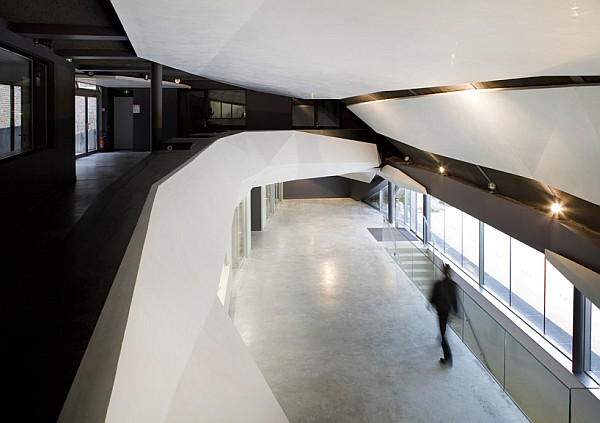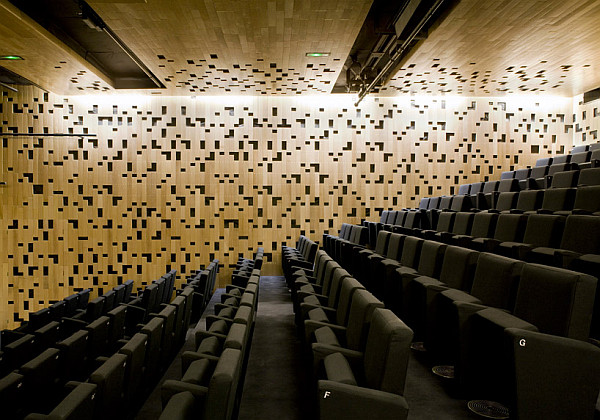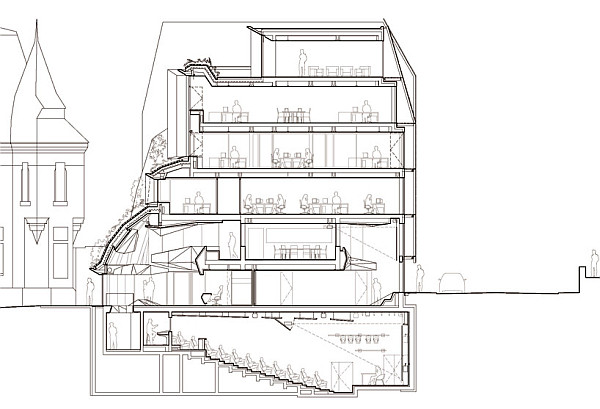 All images courtesy of Chartier-Corbasson Architectes / © R.Meffre and Y.Marchand
Liked the story? Share it with friends.