One of the simplest and least expensive ways to add a little color and personality to your home is through a fresh coat of paint. Simply choose a color and create your masterpiece. Even if you find that the color you chose was not what you expected, you can always start back at square one. Even better, there are all sorts of painting techniques – including accent walls, stencils, texturizing and more.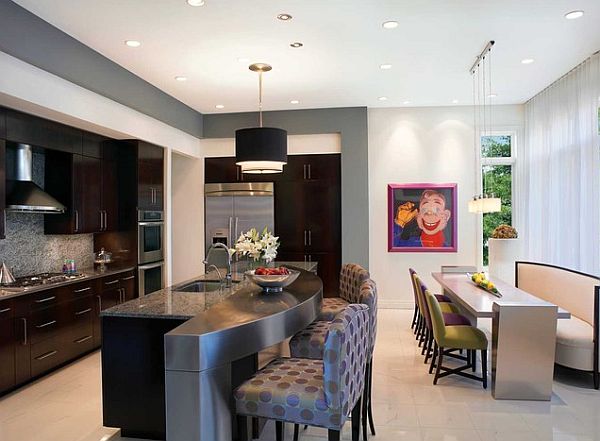 by Jorge Castillo Design
In order to add a bit of variety, some homeowners choose to paint only the top half of the room and install wainscoting below the chair rail. However, another less used option is the two-toned wall. This technique is achieved by painting the area below the chair rail a completely different hue that the color above the chair rail. Some people fear that by attempting the two-toned wall style, they will create an unattractive, clashing look. To ensure aesthetically pleasing two-toned walls, consider the following:
1) Firstly, consider neutrals. Although this may seem somewhat boring, neutral shades open up the door for a whole host of options and allow you to add more wall decor without cluttering the space. These sorts of colors add dimension to the room without dominating the design.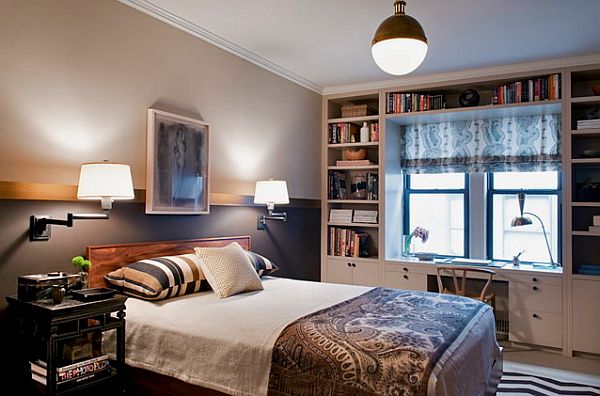 by Shagreene
2) Secondly, consider putting the lighter of the two colors on top as this will heighten the ceilings. This is not a steadfast rule, however. Depending on the size and shape of the room, you may find that a lighter color on the bottom half is more attractive.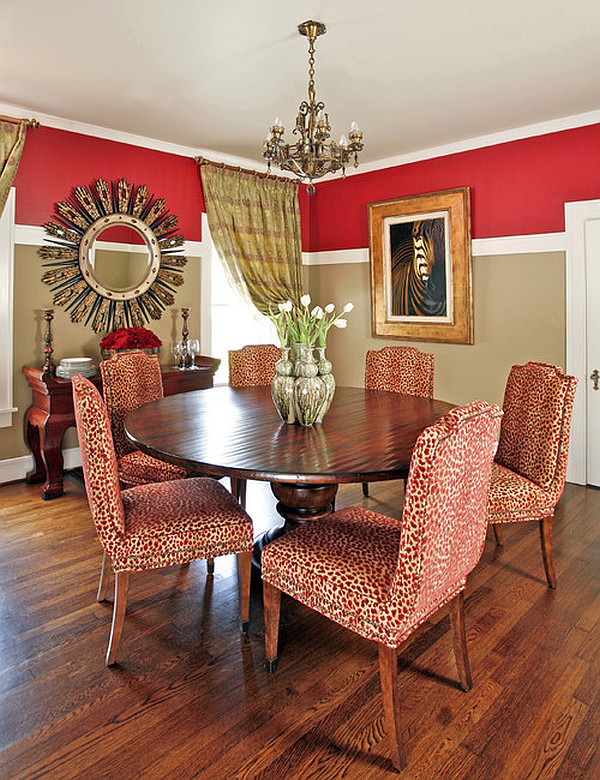 by Dona Rosene Interiors / Photography by Robert Peacock
3) Thirdly, experiment with different shades of the same color. For example, a navy blue on the bottom half of the wall could look beautiful when contrasted with a light blue on top. Additionally, a chocolate brown paired with a warm taupe can give any room a cozier feel.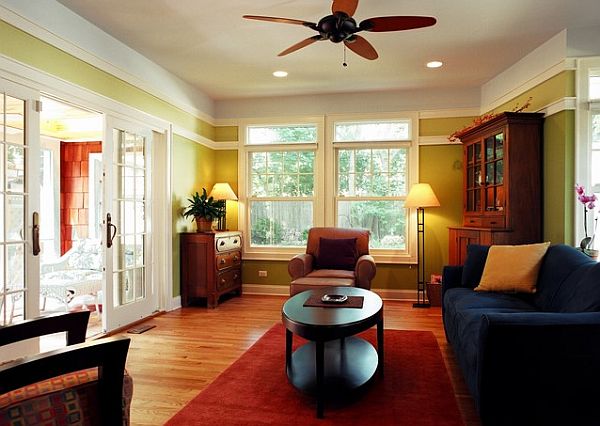 by Bud Dietrich, AIA
Of course, before you settle on your two tones, be sure to mix and match various swatches. Test out various shades until you find the colors that best suit your taste.