It is often far harder to work with existing structures in an effort to renovate and revamp them into modern homes than to plan for a brand new one. That is largely thanks to the limitations that are already in place and architects and designers have to work within this framework to create a home that is both functional and fits the taste of the owners aesthetically.
Interior design studio Artistic Designs for Living had a similar challenge to take up when they were asked to give the traditional and outdated bungalow in Mill Valley in Marin County, California a more contemporary and spacious look.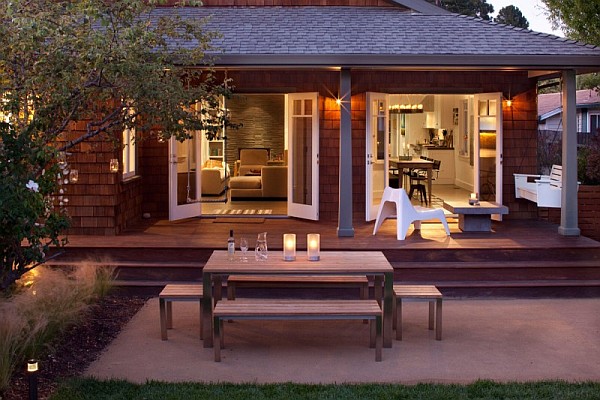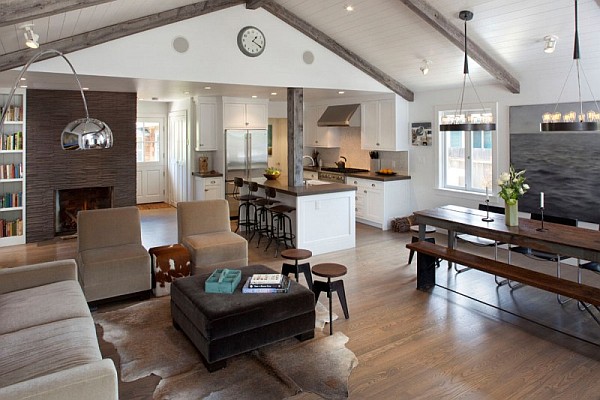 The result is a warm and welcoming home that seems to be largely clad in various hues of wood. While the walls have a more current feel with their all-white look, the décor seems to largely sport dark brown and chocolate shades that seem to go beautifully blend with the wooden flooring in the same shade. The standout character of the home is its largely traditional look that still seems intact while embracing a more present-day open design.
Unlike many of the homes that we see today, there is no excessive use of glass and the décor is kept sleek and simple and also seems to be largely limited to wood. A beautiful fireplace at the heart of the living room, a lovely garden area at the back that is visually connected with the rest of the home and bedrooms that seem more current compared to the more classic feel that remainder of the home exudes complete this smart renovation.