One of the best aspects of modern architecture is the way in which designers have been able to take contemporary elements and fuse them with perfect natural settings to present clients with beautiful and often amazing panoramic views. This 'fairytale-like' home set in Italian countryside truly is a captivating example of that as Italian design studio Marco Pava created a wonderful contemporary home without disturbing the ambiance of the existing rustic setting and in fact ensured that the house added to the beauty of the region.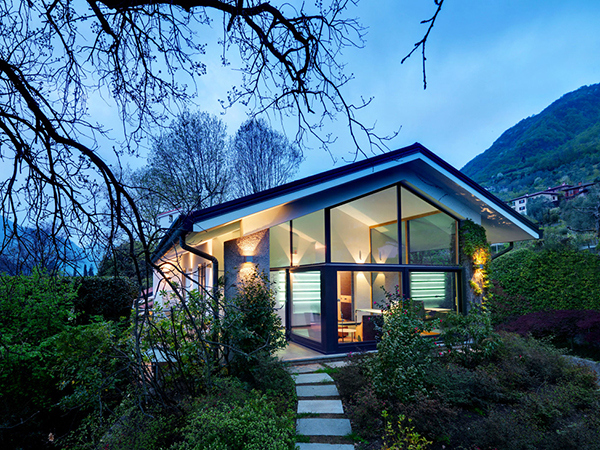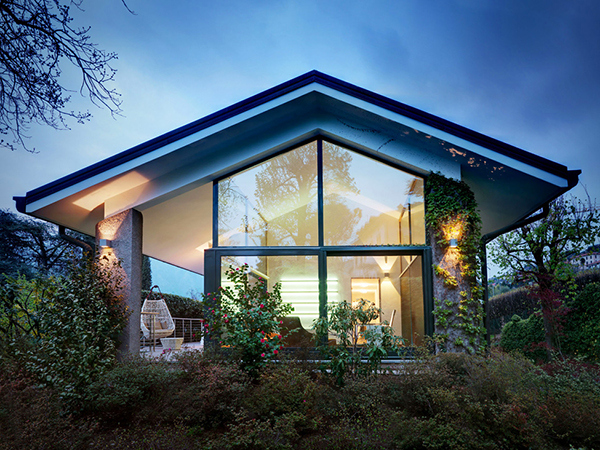 The most attractive aspect of the home is the way it invites the outdoors inside and provides those within with unabated views of the surrounding lake and the inspiring woodlands that seem to offer an unending plethora of ever-changing sights and sounds. The extensive use of glass in the form of simple windows and entire walls that smartly employ the material make the home transparently gorgeous.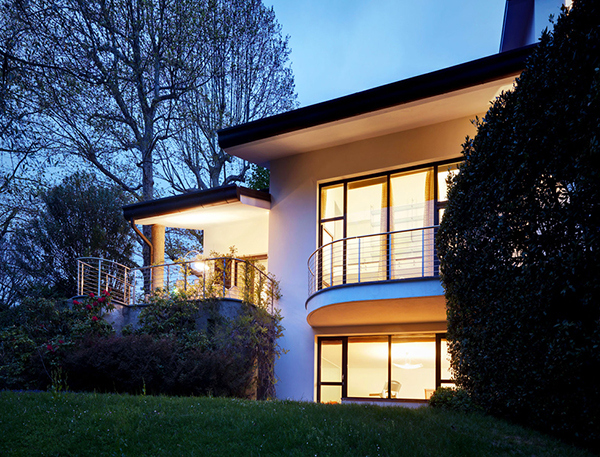 The interiors have a more fashionable outlook with the use of cool neutral shades that present a perfect contrast to all the hues that surround the getaway. This also gives the home a soothing effect with plenty of inviting warmth and unassuming charm, while ergonomic furnishings and well defined spaces with clear lines give it the luxurious touch.
With an exceptional and trendy patio space, dazzling lighting fixtures that are both innovative and exceptional, an open design and a romantic scenery, this Italian retreat is a real treat to sore eyes numbed by urban concrete structures.