New York City is most definitely one of the most iconic and popular cities on the planet and is every inch of space in here is a sought after property. The fast-paced and high octane New York lifestyle is appealing to many across the globe and attracts people from all over. Not only is horizontal space an absolute premium here, but so is the vertical space and this exclusive and exceptional penthouse in its most famous neighborhood of Manhattan, is a perfect example of that as it pretty much sits on top of NYC.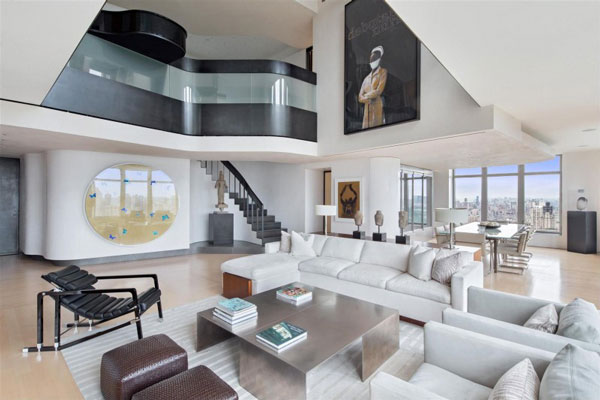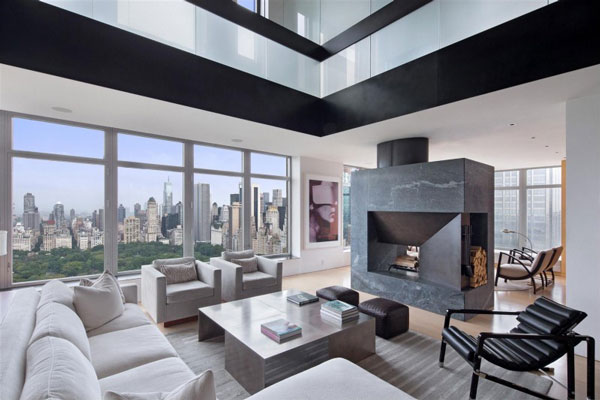 Manhattan penthouses are renowned for providing with some amazing views of the iconic skyline of the city of New York and this one located in a residential skyscraper named Park Laurel can offer as good as any. The gorgeous and modern living space is surrounded by floor-to-ceiling glass windows and this generous and extravagant use of glass means that its owners always get a beautiful 360 degree view of the city skyline along with a look at the refreshing Central Park.
Another impressive aspect of the penthouse designed by Costas Kondylis and Beyer Blinder Belle is its high ceiling, which makes the interiors appear far more spacious and the use of sleek, contemporary décor that is a perfect fit for this place. The duplex penthouse is largely cloaked in soothing neutral shades, while the use of wood is kept to a bare minimum in most of the rooms when compared to glass and stone.
It is obviously the location and the views that it offers, which make this penthouse one of the best around and if you wish to step inside as its new owners then be prepared to part with $26.5 million. Considering this is New York that is not a bad deal at all! (from: luxatic)