It is pretty evident that most contemporary home owners are opting for a home office area that allows them to not just work from home, but also allows them to bring home work on a few days of their choice. The arrangement is becoming more and more popular as ergonomic and stylish home office areas are now more common than ever before.
This stylish and warm apartment conceived by Fertility Design creates a flowing work space that is integrated with the rest of the house visually and yet can provide solitude and silence when needed. The designers achieved this by using retractable glass walls that separate the home office area from the living space.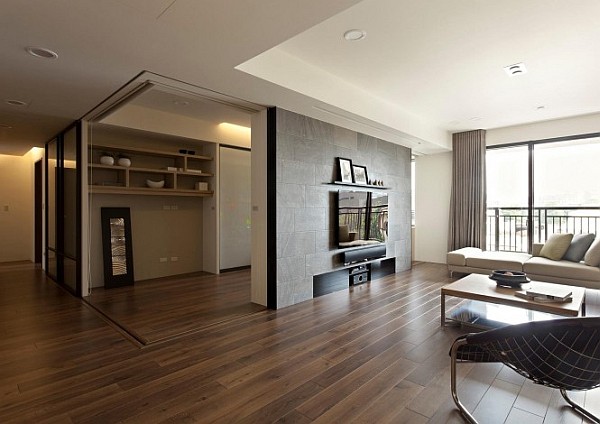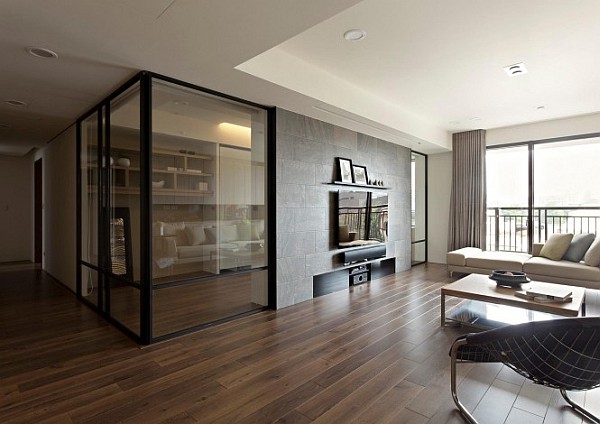 The use of glass for this purpose has several benefits as it is easy to use retractable glass walls when compared to other materials thanks to their lighter weight, but more importantly it only keeps the noise out while still giving visual access. The area separated by the moving glass walls also contains a library and space for children's activity room with a huge whiteboard on one of the walls. By using the glass doors the living space can be separated from this area as well and hence the noise can be kept out whenever needed, while still keeping an eye on the kids!
The home has a continuous and flowing color palette that gives it the spacious look while keeping the theme of the house simple. The ample use of wood and brown shades gives it the inviting warmth which every home needs. Cozy modern furniture, glazed doors and unassuming wooden surfaces complete the ergonomic and adaptive house. (spotted on Home-Designing)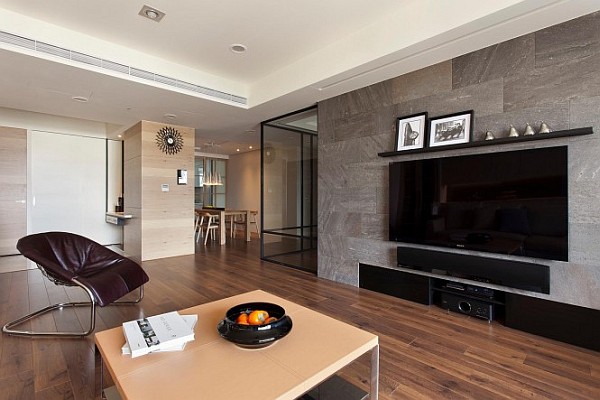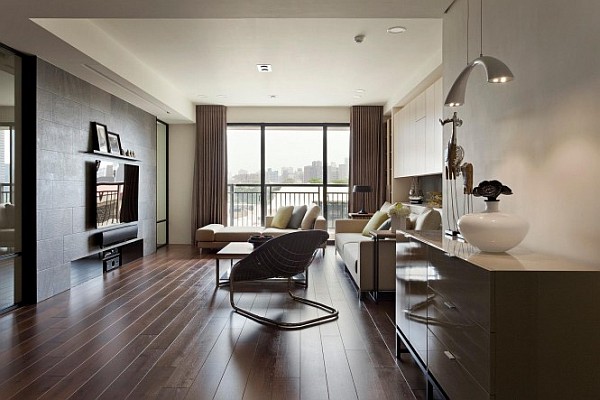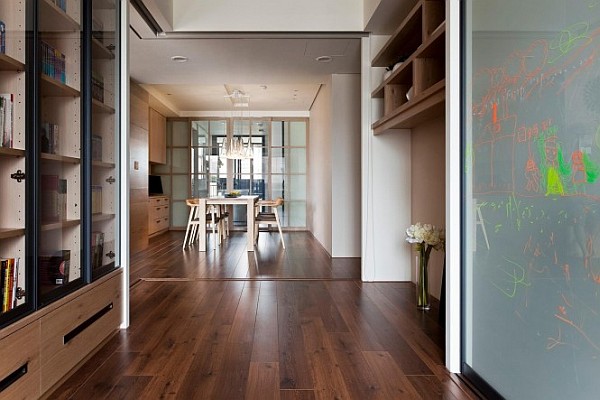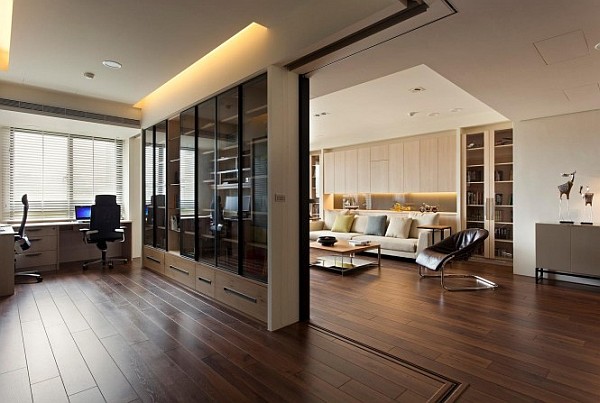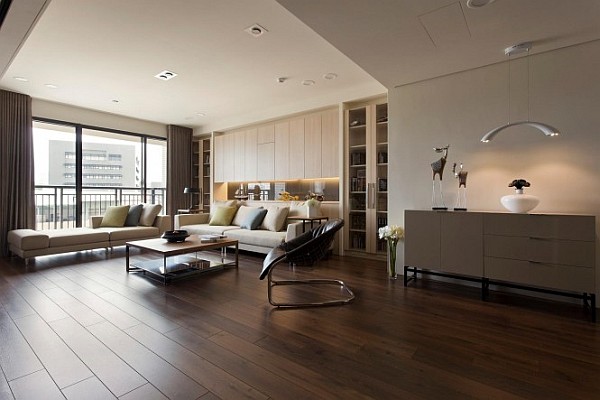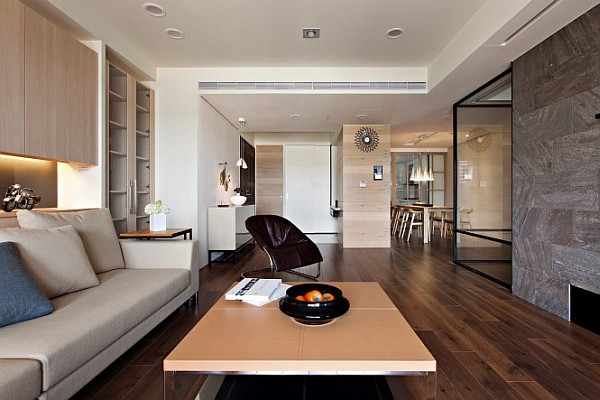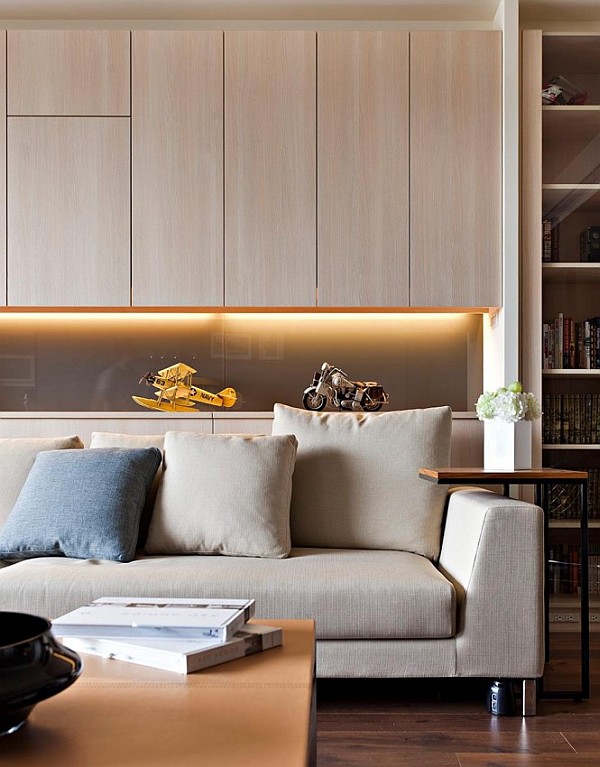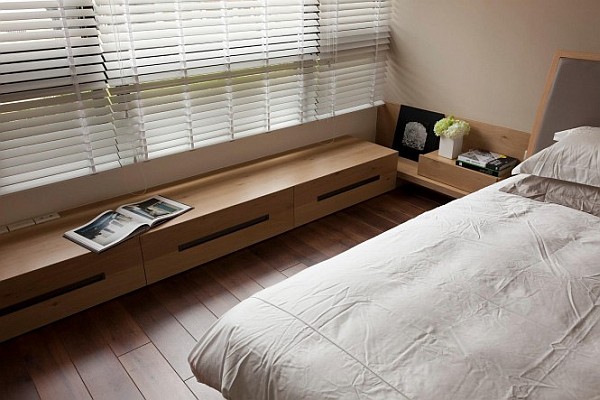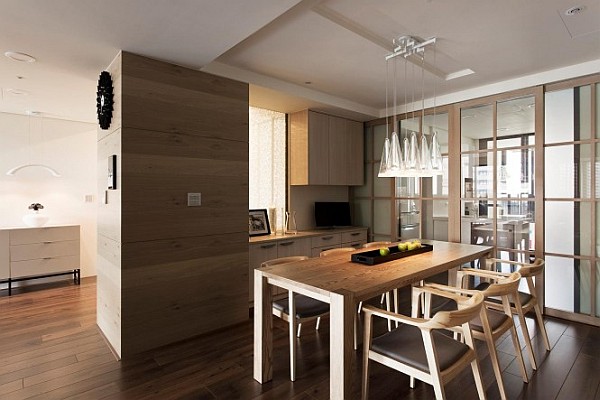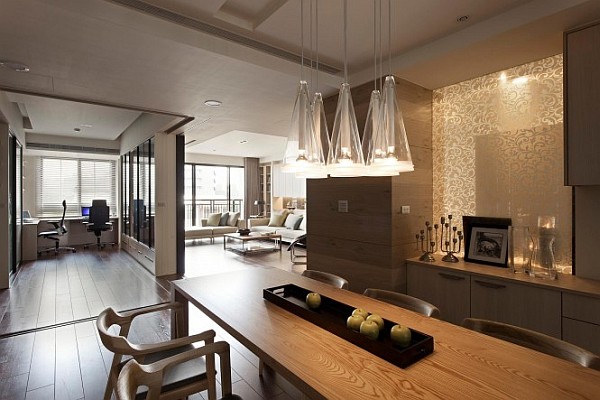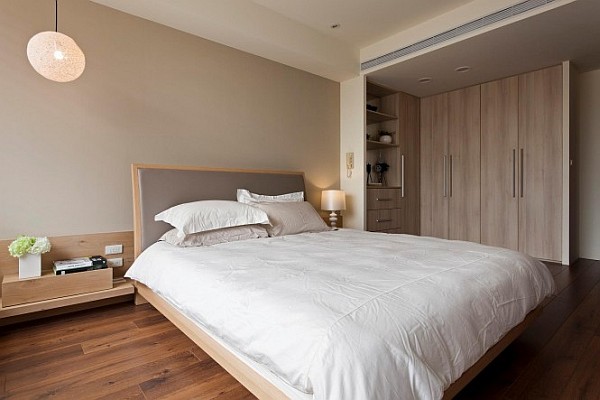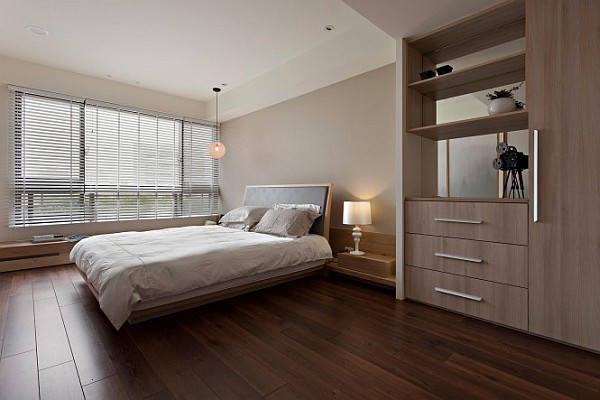 Liked the story? Share it with friends.