When Sabine Karsenti decided to chalk up plans for her new house, unlike most of us the first thing she had in mind seems to be the well-being of the planet. While we generally tend to think about design, ergonomics, décor and interiors first, she decided to showcase that achieving a cool and planet-friendly modern home is possible without sacrificing on the style and elegance part.
Ecologia Montreal is the result of its owner's green intent and the innovative design of Gervais Fortin.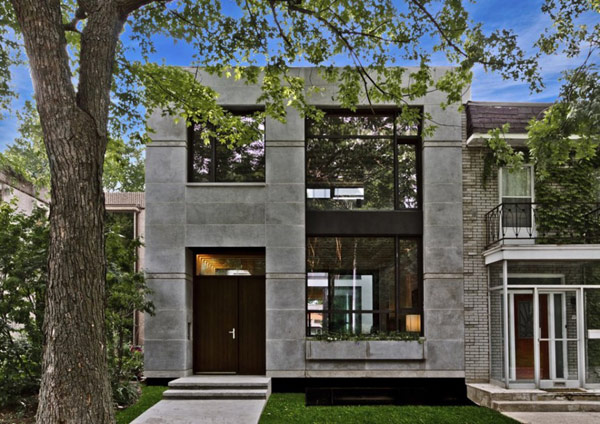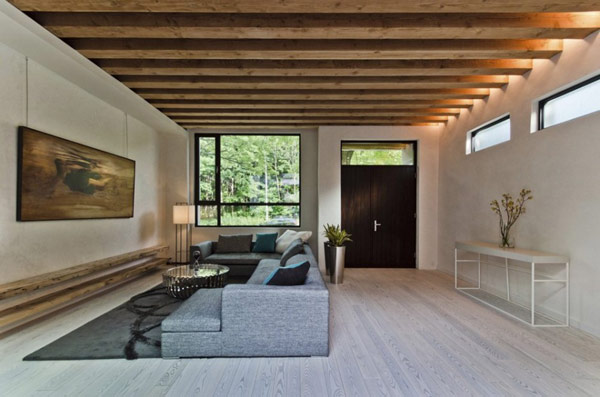 Spotted on TreeHugger, the Montreal modern home sports plenty of eco-friendly features. On the outside, it pretty much looks like any other contemporary structure, but with insulated concrete forms that help in preventing heat loss, a green roof and bathroom fixtures crafted out of an innovative vegetable based resin. As far as the aesthetics go, the home employs lovely use of glass to ensure there is plenty of natural ventilation and large wooden beams on the top give it a very distinct look.
Cool ambient lighting along with sleek and simple furnishings welcome you with warmth while the use of an unusual and lesser-known design technique called BioGeometry Science offers well defined space along with apparently 'positive energy and controlled electromagnetic fields'. We are not sure about all the positive vibrations, but even that aside this looks like one cool home- in every sense of the word!
Photography: Alexandre Parent