Your new apartment is everything that you love in a new home, except one thing – it doesn't have any furniture! All the money that you put into a deposit and securing the apartment doesn't leave you a lot of money to outfit your whole apartment. Re-purposing old furniture is a great alternative to buying new, and it helps you save money while living sustainably at the same time.
Before you think you have to sleep on the bare floor, here are some creative ideas to make your new apartment feel like home with the addition of affordable re-purposed furniture.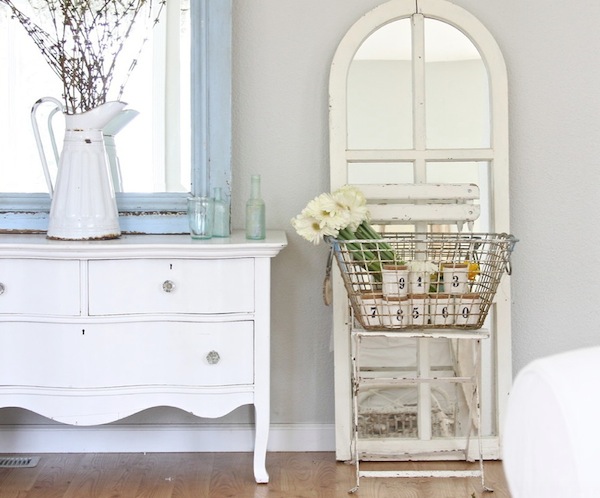 by Dreamy Whites
Give purpose to hand-me-down furniture:
Most people have furniture that has been handed down from an elder, or has been in your home since you were younger, why not take this furniture and give it new life? Whether you remove the finish and stain the wood a new color or you decide to add a fresh coat of paint, re-purposing can bring new life to furniture.
Look to your parents' attic or even visit garage sales and online classifieds for furniture that people are getting rid of. Thrift stores often have a furniture section; you will be surprised to see how many treasures are given away. From bedroom and living room furniture to kid's and outdoor furniture. Take a weekend and shop around for great finds that you can salvage and re-purpose.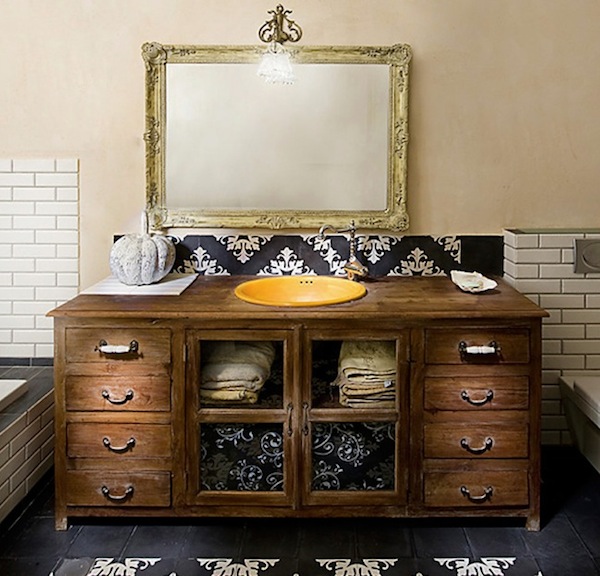 Architect Rina Doctor / Project for Turkiz / Pics by Elad Gonen & Zeev Beec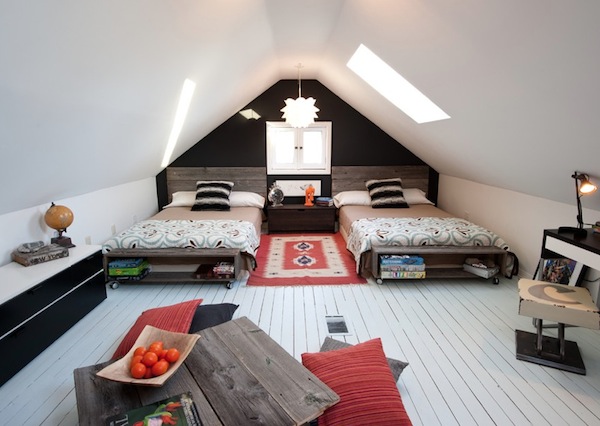 by Dyanne Wilson Photography / Ottawa Citizen Magazine (03/25/12)
Create a new function to old furniture:
If you are tired of your old bureau or dresser what about re-purposing it into a bathroom vanity with a few simple plumbing additions and cutouts for a sink and pipes in the back of the cabinet? While you may think re-purposing means just changing its look, it can also refer to giving a piece of furniture a new function.
A bedroom dresser mirror can now be used in the bathroom as vanity mirror or medicine cabinets with a few do it yourself hinges and mounting above your sink. Old wood palettes that are used in warehouses can be re-purposed and made into a headboard, mobile furniture to move around your apartment and more. You'd be surprised what inventive projects you can come up with.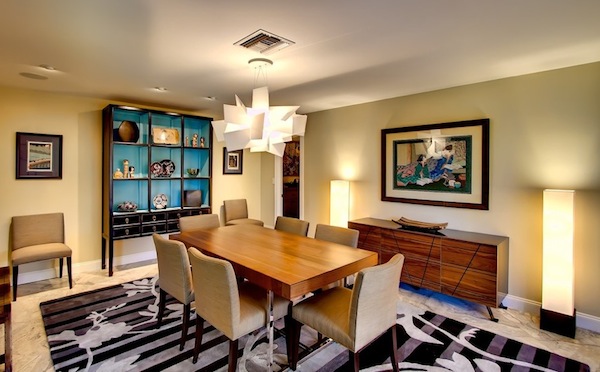 by Ellinor Ellefson, Elle Interiors
Spruce up your re-purposed furniture with new decor:
After you have decided what furniture to salvage, it's now time to add new color, patterns and textures. New decorative cushions for your outdoor furniture can turn a worn looking piece of garden furniture into a fresh lounging destination!
Try adding decorative lighting, area rugs, and table decor to add beauty to your re-purposed furniture to save money in your new apartment, but still create a welcoming environment you will love to live in. When you first move in, have a party with your best friends and ask them to bring colorful and inexpensive gifts to outfit your apartment. Picture frames, decorative artwork, pillows and even dining table dinnerware are great gifts that add color to your apartment without breaking anyone's wallet!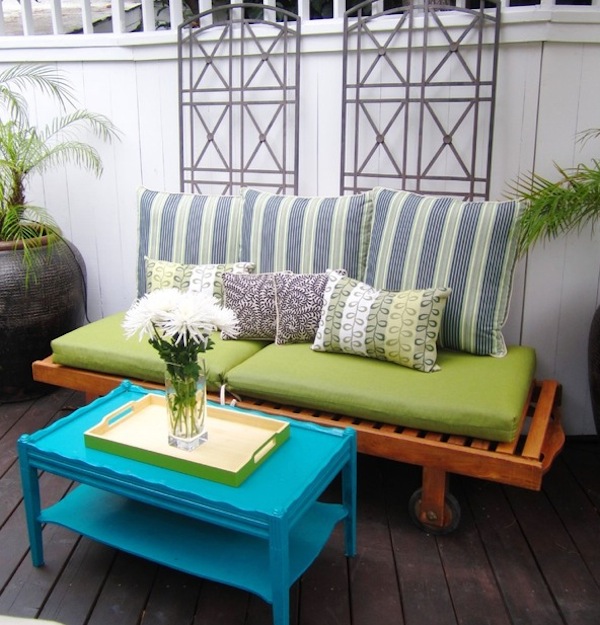 by COCOCOZY
Use these tips in your new apartment and see how much money you will save while still keeping a unique character about your new home. Whether you re-purpose for aesthetics, function, or you are just adding new pops of colors – you will love how much your new apartment feels good without spending a lot to do so.