If you thought that innovative modern design and architecture were limited to big cities, then you would be in for a pleasant surprise when you visit the nearest little town or even countryside community next time. Home owners across the board are now opting for contemporary structures that not only offer great aesthetics, but match the form with exquisite functionality.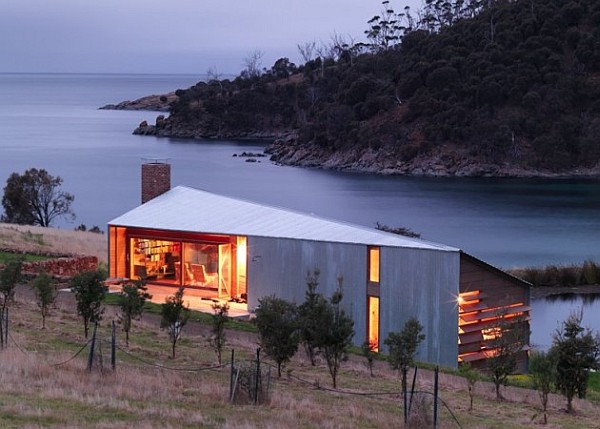 The Shearers Quarters designed by John Wardle Architects on a sheep farm on North Bruny Island in Tasmania, Australia might not be about minimalist design or ultra-sleek interiors, but it sure garners some attention with its impressive renovation and warm wooden interiors.
The new structure was designed to go along with the already historic cottage that was in place on the sheep farm and will serve as a great facility to the shearers and those visiting the place on weekends to escape the rush of the city life. The idea was to design a sustainable and spacious structure which is made out of a single pallet of material. The wide open living and dining spaces along with the kitchen area, the bathrooms, laundry, a couple of private bedrooms and even a bunkroom complete the quarters.
The wide and large spaces on the inside are really refreshing to see and considering the landscape that surrounds this accommodation, one can be guaranteed that there will be many beautiful dawns, soothing evenings and surreal sights that will accompany a stay here. (spotted on contemporist)