If you are drawn to creative detailing and artisan craftsmanship in your home then the American Craftsman style of architecture and interior design is for you. Commonly referred to as 'craftsman style' is termed from the Arts and Crafts movement in the United States which got its first influence from the British and was later made famous in the US during iconic architect Frank Lloyd Wright's design world was taking shape.
Whether you love the craftsman style for its beautiful use of natural products, intricate details or rich colors, here are a few ways to bring these craftsman influences into your home —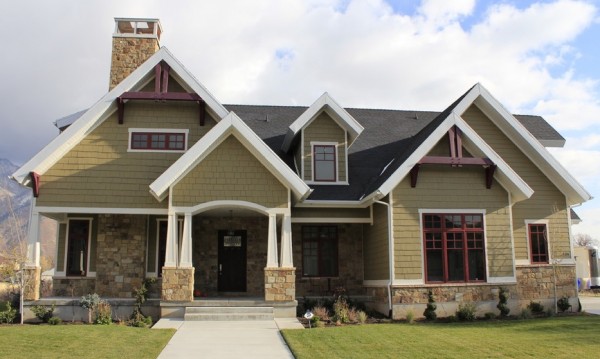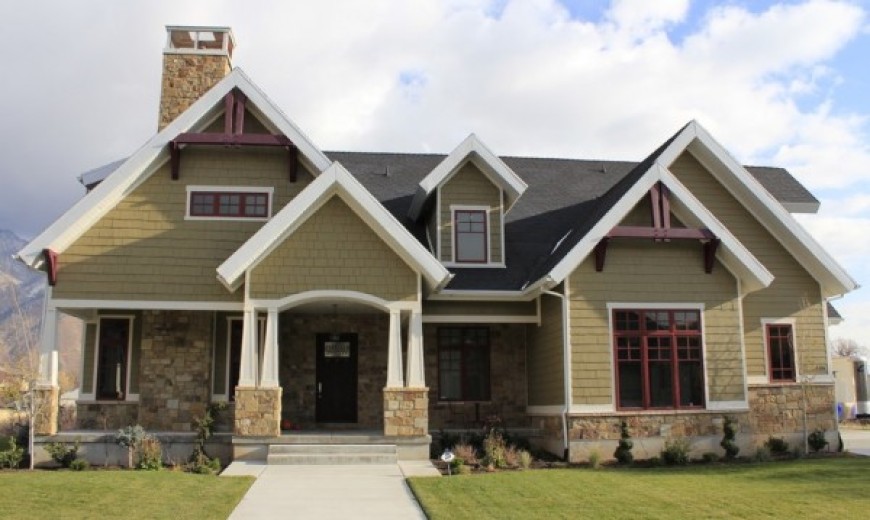 by Joe Carrick Design – Custom Home Design
Exterior details create an inviting appeal:
A few of the attractions of the craftsman style are rich architectural details that are instantly recognized and admired. Inviting front porches are usually lined with thick, tapered porch columns, rafters that are exposed as well as triangular brackets at the eave lines. Painting your home in historically traditional natural colors of this era will create an exterior telling of the craftsman style.
Hunter and olive green, rich burgundy and rust, and deep browns and neutrals are all reminiscent of nature – this is the core of the craftsman movement. Inspiring natural finishes and colors of the arts and crafts movement.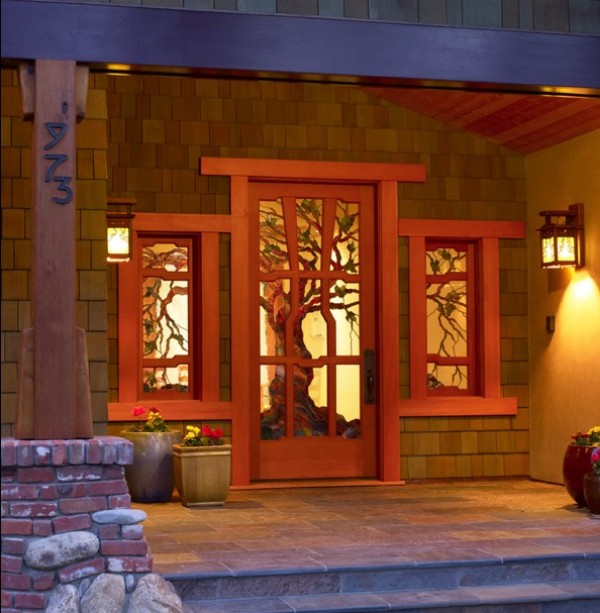 by James Witt Homes
Interior details mimic the exterior home:
While some design styles keep the exterior home separate from the interior, craftsman style creates an entire movement throughout the home symbolizing unity and the ability to feel like the home is built from the inside out. Front entry's, foyers, and hallways carry the same tapered columns into the house but now with rich wood.
Instead of painted wood, you will notice the gorgeous natural use of stains to let the natural beauty of the wood shine through. You will see this in wainscoting, flooring, stair railings, cabinetry and more. The craftsman style is all about showing off how the home was made and exposed finishes, joinery and intricate detailing is what sets this style apart from other design styles.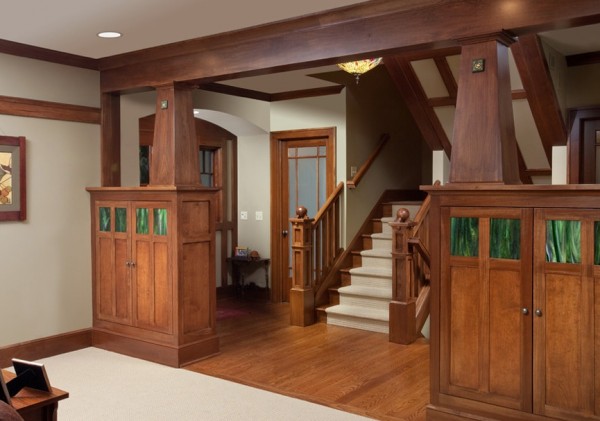 by Andrew Melaragno, AIBD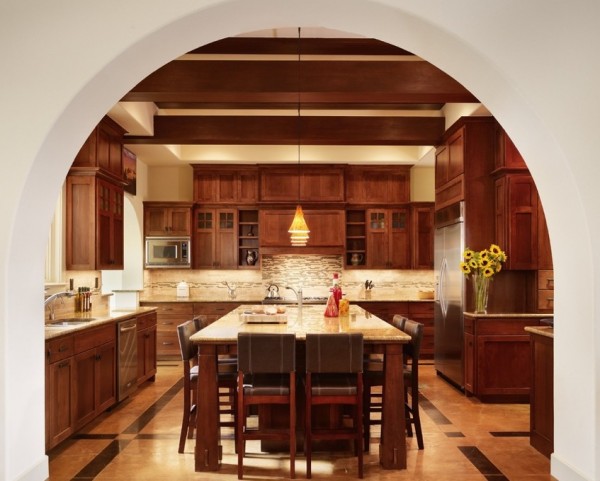 by Cornerstone Architects
Beautiful additions that make a craftsman home unique:
The bungalow style of home is one of the styles of homes that were common during this era and to bring these interior details to your home, consider what rooms to start in. In your kitchen and bathroom – simple wood cabinetry with minimal ornamentation, simple geometric lines and symmetry throughout your home are very simple details to incorporate.
Lighting fixtures that mimic stained glass inserts such as pendant lights and even stained glass in your front door with rich stained wood are all iconic details of this movement. Also adding built in bookshelves with wood trim and simple horizontal and vertical geometries can create the feel of this Americana style instantly in your home.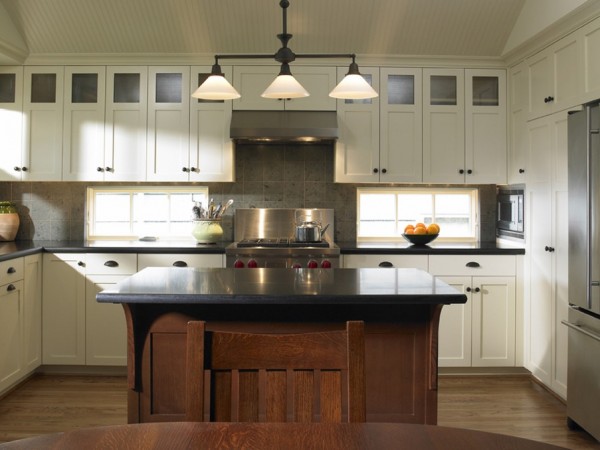 by Goforth Gill Architects / photo credit – Patrick Barta Photography
If you love the artisan style of intricate details and the use of natural materials then the Arts & Crafts movement would of definitely been your era to enjoy. Since we can't go back in time, we can still relive the warm detailing and respect the natural beauty of architecture and interiors with the craftsman style in your home. Use these inspiring detail ideas to bring this rich design era into your cozy home.