We've all seen those photos of luxurious master bedrooms in the latest, trendiest five star hotel advertisements – or maybe you've been lucky enough to stay a night or two in such an establishment. Simple and sleek, every element of these suites seems to match and flow, promoting restful sleep and a tranquil atmosphere.
Unless you live in a high rise penthouse, with concierge service, in the center of the city, however, it may be difficult to achieve the same views of a five star hotel, but there are plenty of ways to replicate the feeling in your very own home.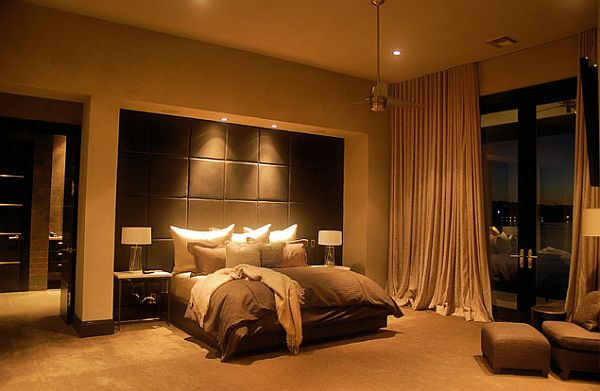 by Cornerstone Architects / Photography by Adam Steiner
Firstly, always focus on your COMFORT. Spending less on low quality sheets and comforters seems foolish when you think of how much time you spend in your bed each night. If there is one spot in your home in which you can afford to be a little extravagant, this is it. Choose sheets with higher thread counts, large fluffy pillows, a high quality mattress and a good comforter.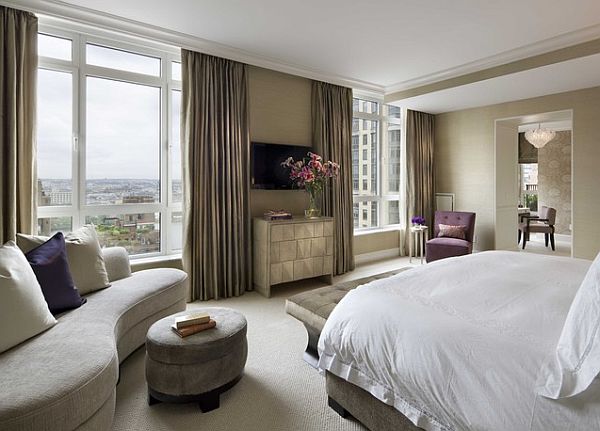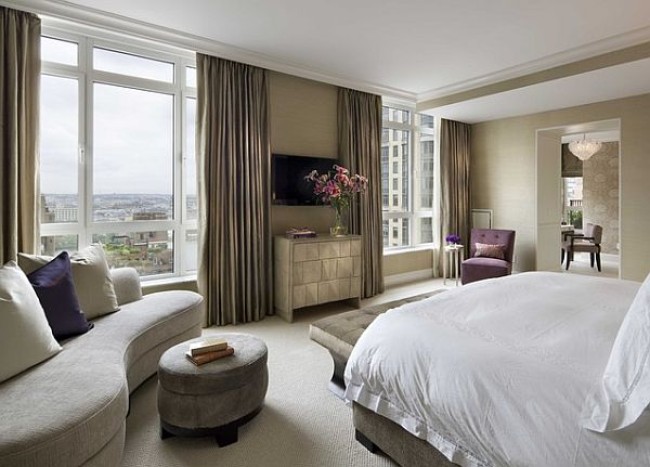 A modern approach to this stately 2,500 sq. ft. Upper East Side residence / by GRADE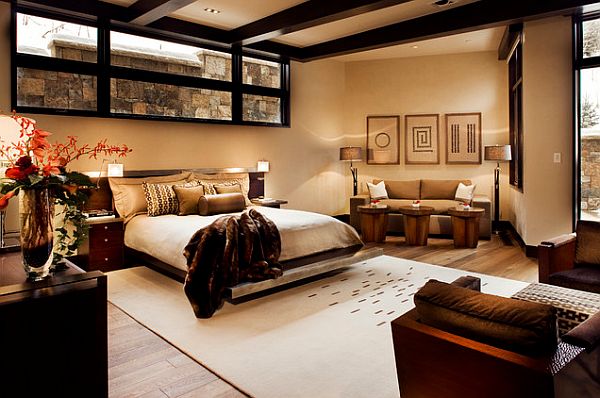 Luxurious comfort and privacy / by Knudson Interiors – Photos by Peter Malinowski
Next, FAKE WHAT YOU CAN'T MAKE. If instead of a floor-to-ceiling view of skyscraper tops you have a square window peering into your neighbor's backyard, then trick your mind. Invest in full length drapes to give the illusion that the window behind is much larger and the view is better.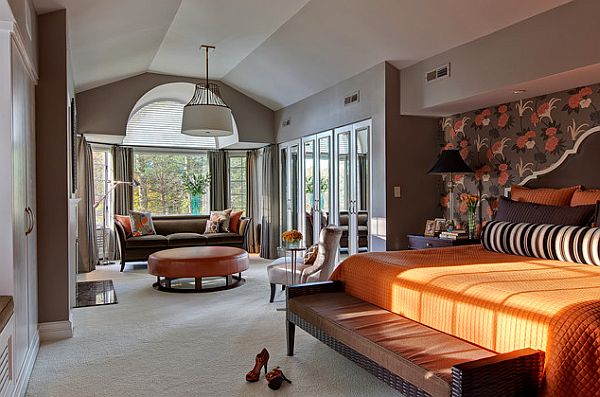 Glamorous design with a stunning ottoman from Swaim / by B Fein Interior Design
Lastly, remember that the bedroom is the one place in your home where you DON'T NEED MUCH DECOR. In fact, the simpler, the better. The last thing you need before heading off to bed is a hundred different distractions littering your walls and bedside table. Instead, keep it clean and make the décor you have really stand out. In other words, choose key accent pieces that make a statement – such as a large, ornate wall mirror, a detailed chandelier and beautiful bed toppers.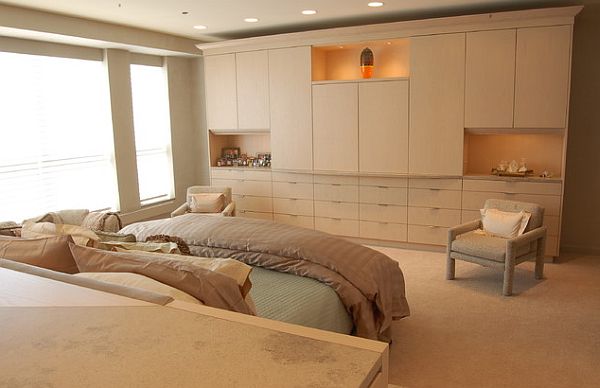 Great decor by Barry Wachtel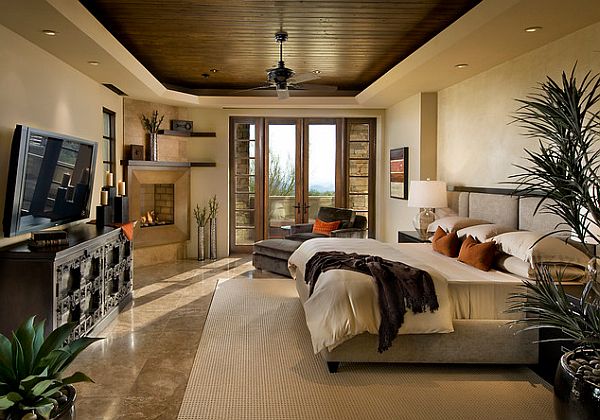 by Ownby Design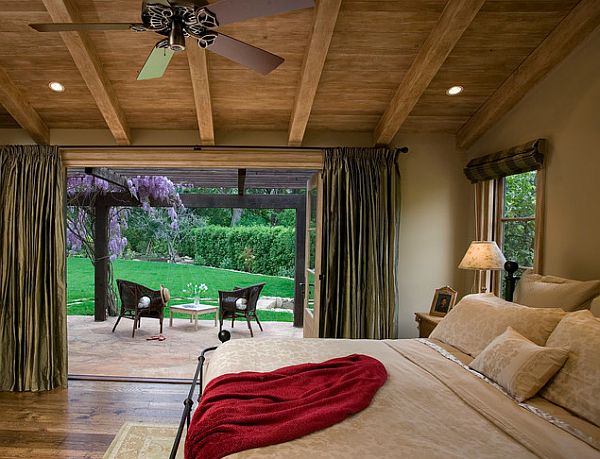 by Becker Studios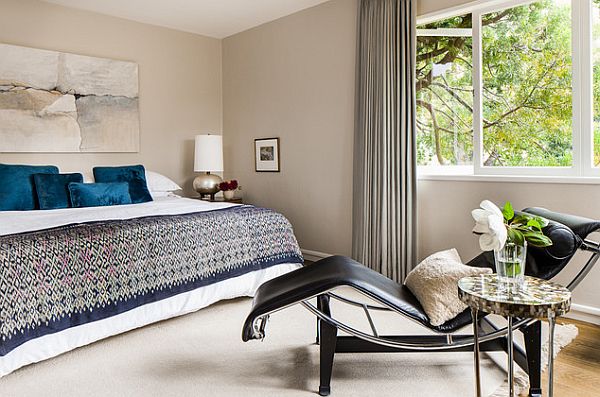 Photography by Christopher Stark / Design by Cheryl Burke Interior Design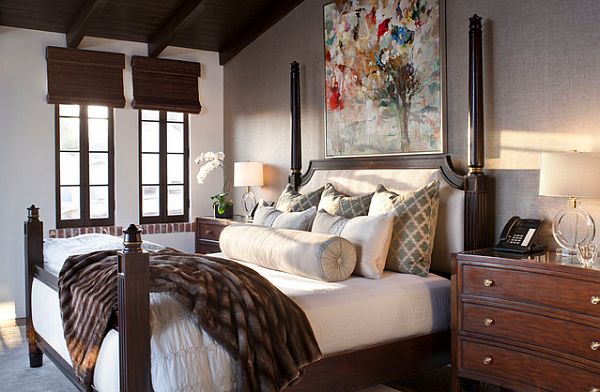 Photo by Grey Crawford by Dayna Katlin Interiors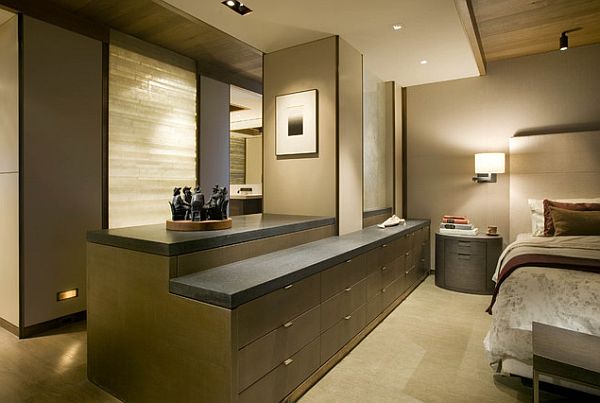 Architecture by Bosworth Hoedemaker / Interior Design by Garret Cord Werner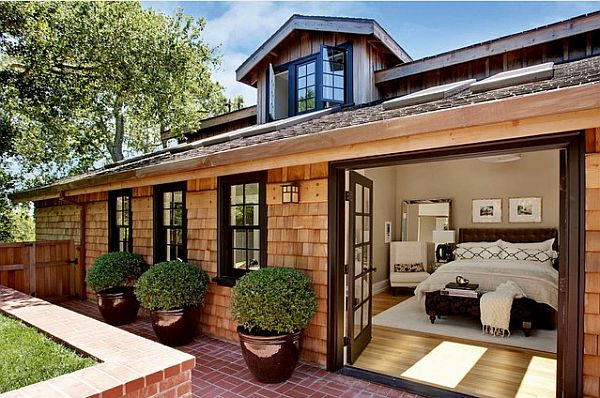 by Urrutia Design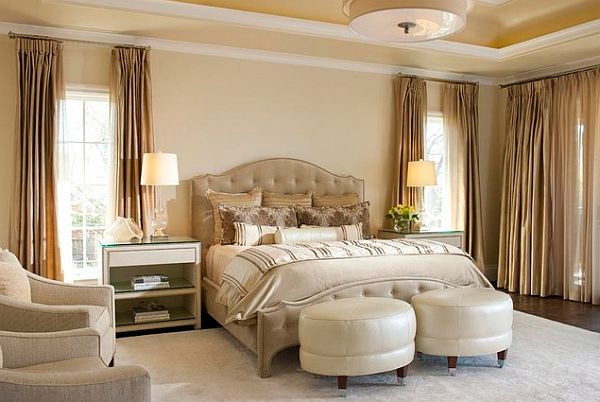 Photo by Danny Piassick / House designed by Charles Isreal