Designing your home and transforming it into this vivacious and beautiful abode that charms everyone with its unique and timeless look, could be a daunting task. Everyone around you has ideas, but what matters most is the vision and dream that you have for your own place. Achieving this perfect appearance depends on a wide variety of factors and while the themes, colors and décor that you choose are equally important, what most people seem to forget is flooring.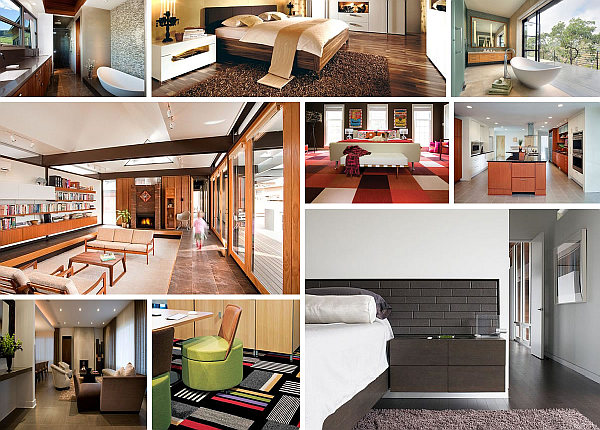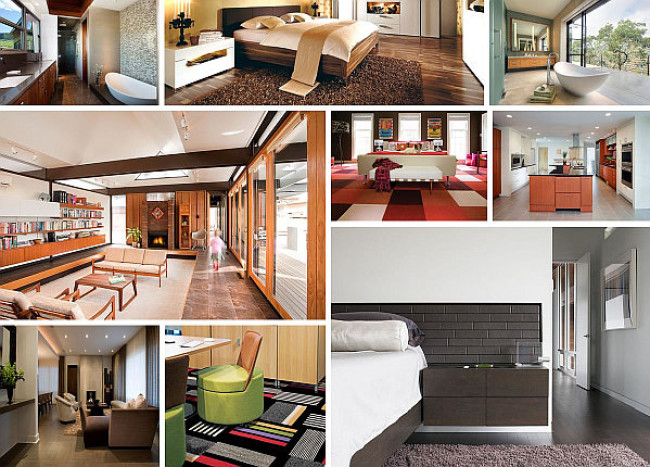 There was a time when choosing a tile meant picking one of the few ceramic designs available in the market. Times and technology have ensured that today there is a wide assortment and varied choices to choose from.
One of the biggest advantages of tiles is that you get to pick a design and the shade of your choice, no matter how extravagant it is. The current trend also ensures that they are not just limited to your kitchen and bathrooms anymore.
Living room tile flooring
The living room is where you welcome your guests, meet family members and friends. Our advice is to stick to ceramic flooring that is neutral, yet elegant. On the other hand there are carpet tiles offer plenty of room to improvise, but sticking to the classic designs and classy format serves you well. There are also porcelain tiles that look strikingly like real wood and are far more durable and moisture-resistant. Pick one of these if you really want a refined appearance.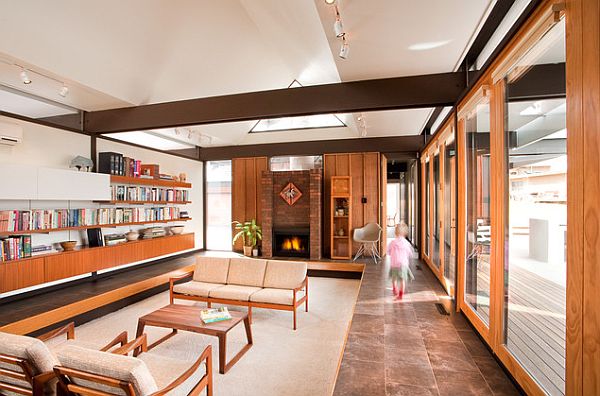 Design by Vega Architecture / Copyright © Dana Miller www.millerhallphoto.com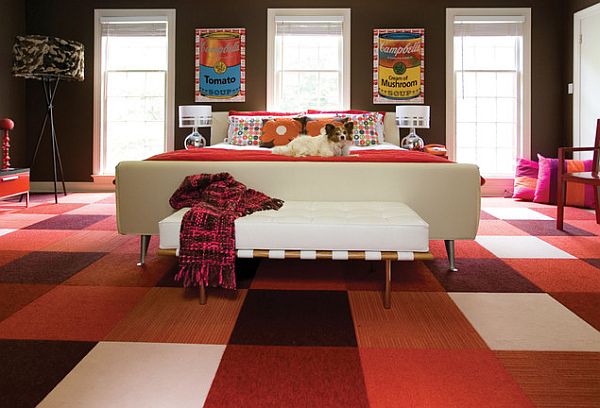 by Supon Phornirunlit / Naked Decor — Photo: Alexander Vasiljev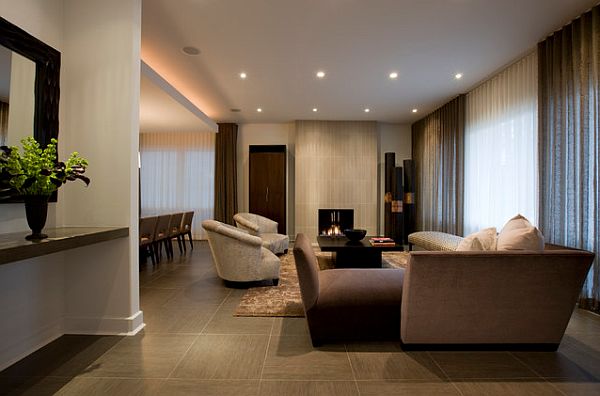 Honore-Contemporary Living Room / by Michael Abrams Limited
Tile flooring for classy kitchens
For decades, tiles have been part of many kitchens, but the latest trend has saw us moving from the monotonous ceramic tiles and opt for fancy Linoleum and bamboo floor tiles. They are both highly cost-effective, easy to maintain and clean and on top of these all, they offer a certain sense of eco-friendly feel. Of course, you can still go with the painted ceramic tiles that come in hundreds of designs, but remember that they're not cozy in winter especially if you live in a colder area.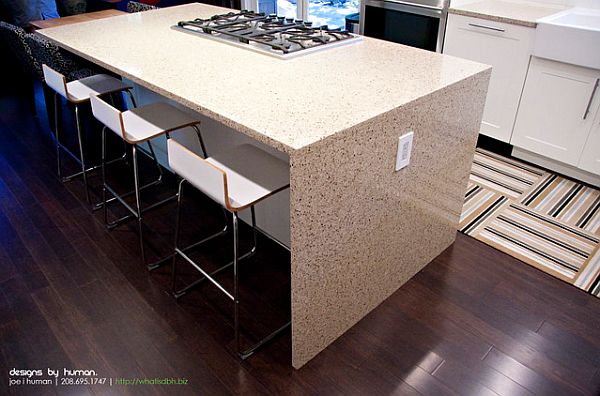 Image by designbyhuman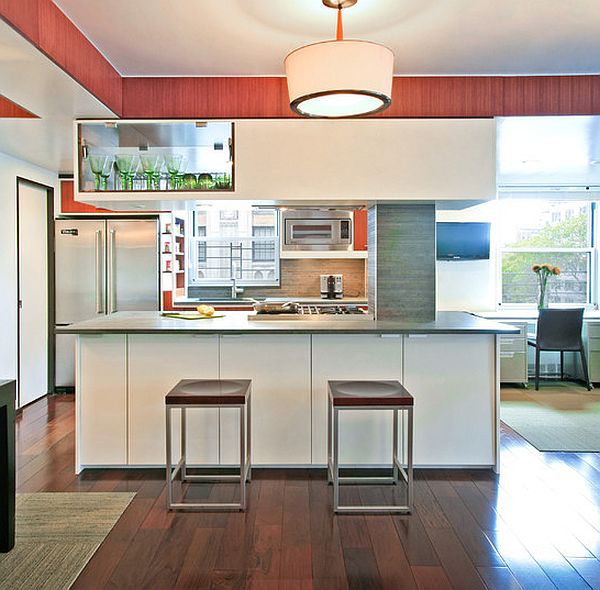 by Rodriguez Studio Architecture PC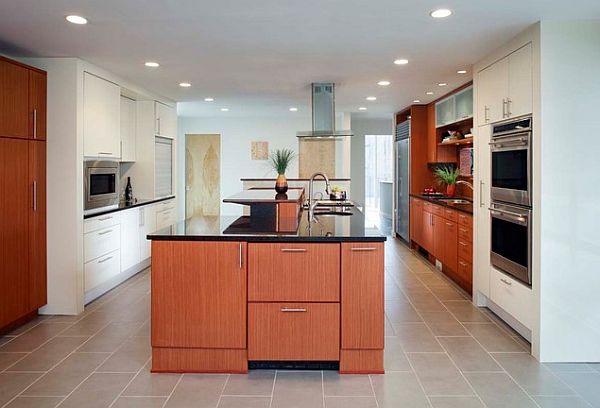 SEN Design Kitchen & Bath Professionals / by Chipper Hatter Architectural Photographer
Tile flooring for bedrooms
Your bedroom is your very own, personal heaven — so you may want to experiment a bit. Don't go for anything that looks too bright and dashing. It might work well with your current mood but could fall out of favor very soon. Opt for colors and shades that are soothing and relaxing. Natural stone tiles are generally preferred as they tend to bring this elegant and luxurious feel. Prefer a shade that goes along with your theme and use various layout patterns to mix and match.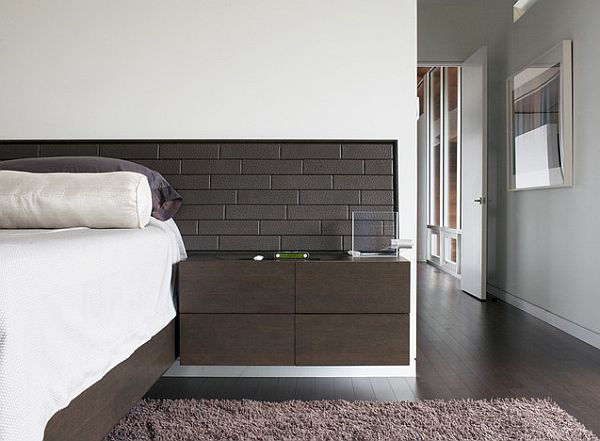 Curved House Design / by Hufft Projects — Photo Credit: Mike Sinclair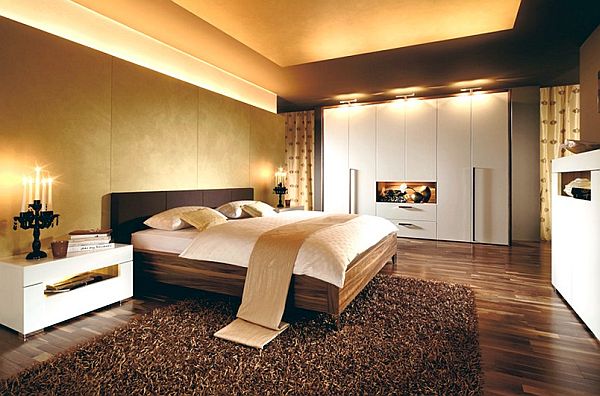 A modern bedroom design by Huelsta!
Children's bedrooms can obviously sport the flashy and colorful tiles and that is all the more better if they are really young as you need not worry about changing them anytime soon.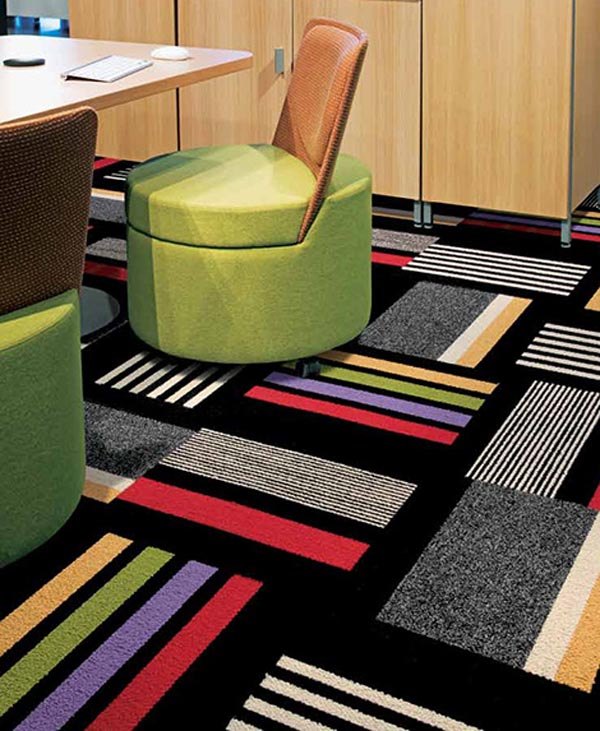 Tile flooring for bathrooms to rejuvenate your senses
In case of bathroom floor tiles, their resistance to water and stains is the most important factor you should consider. There are loads of ceramic tile options for bathroom floors — use floral designs, different colored tiles for borders, crisscross patterns and any other inventive form you come up with. Remember that you can use the soft and gentle tones to give your bathroom a lovely romantic and laid back appeal, while solid or bold tiles will make sure that everything is soaked in contemporary style.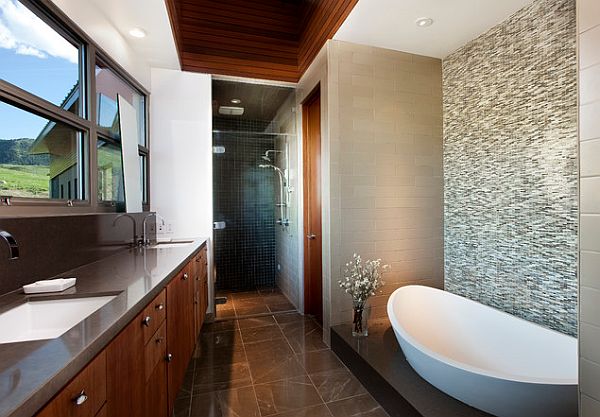 Jim Bartsch Photography / by Abramson Teiger Architects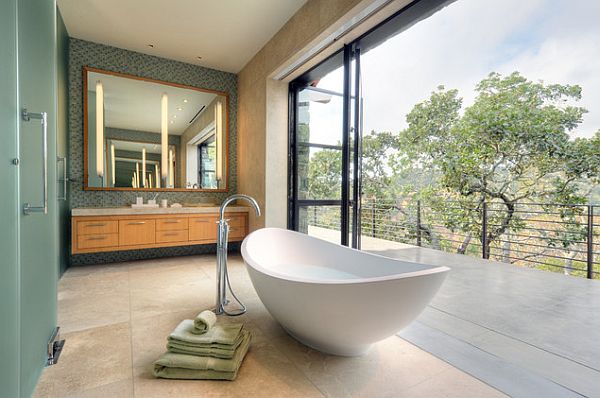 Contemporary bathroom design idea / by DeMeza + Architecture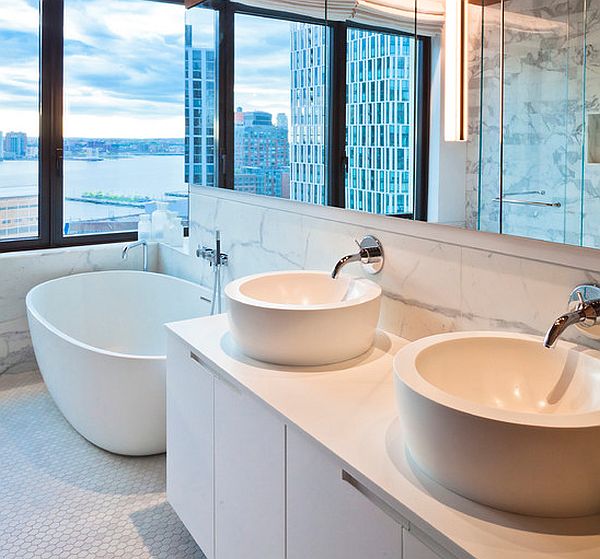 TriBeCa Loft bathroom / by CCS ARCHITECTURE / photo credit: Kris Tamburello
Things to know about tile flooring —
Unlike both paint and wallpaper, relaying tiles is neither a simple or cost-effective process. Hence when choosing your floor tiles do take care and think long term. Do not get caught up in the excitement of the moment!
As pedantic as this sounds, use only quality tiles. As said above, it is not that simple to go and change once you have already had tiles laid. So pick only the best ones you can.
Top designers suggest that a floor to ceiling tiles look is far better than having small patches of walls covered with tiles. So, in case you are thinking of tiles for walls as well, it is better to go all the way to avoid fragmentation of visual space.
It is okay to think beyond ceramics. There are plenty of options in the form of leather, cork and wood for various surfaces.
If installed in the wrong way or aligned in the improper fashion, even the best tiles look dull and unattractive. It is always best to hire professional help for this.