In this day and age, small home living is becoming more important than ever before. The world isn't getting any bigger but our populations are and small home and apartment living is no longer a negative way of living. In fact, small apartments and condos are the way of life in many urban cities and giving the illusion of space is a must. Creative ways of making your apartment look bigger may not be as big of a challenge as you think. If you're tired of feeling like your apartment is too small, try these ways to make it feel bigger.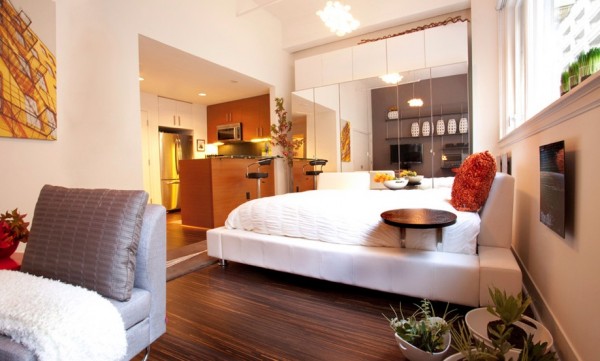 Image by Susan Diana Harris Interior Design
Reflectance is key to the illusion:
There is no doubt that adding light to any small apartment will make it feel larger. You can add mirrors to a key wall in your apartment home to reflect your interiors, or you can opt for lighter weight and color window treatments. Reflecting light will help you feel better in your cozy apartment and guests will feel less boxed in with the addition of natural illumination. Even better? If you can position mirrors on the opposite walls as windows with a view, you will reflect the vista in your apartment – look at that, instant picture wall!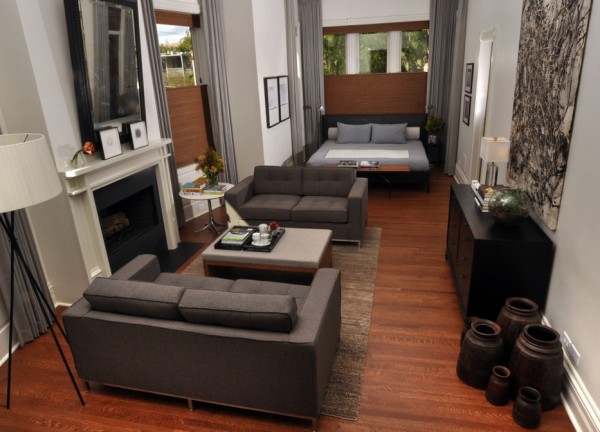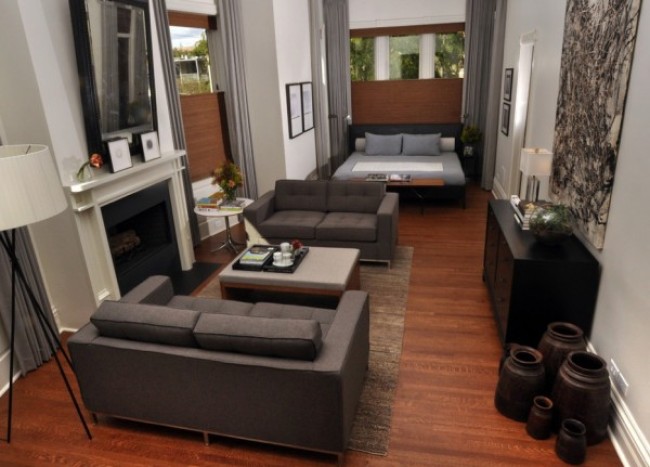 Image by Nicholas Moriarty Interiors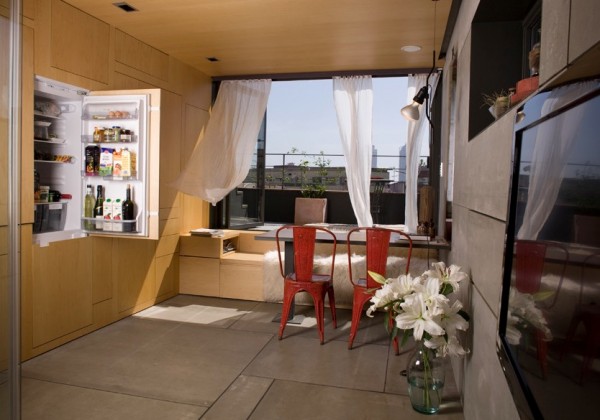 Barcelona House – by Churreria Photography
Opt for multipurpose furniture:
Fortunately there are plenty of varieties of manufacturers that offer furniture that performs many functions. In your bedroom or living room try using futons, sofa beds and even sofa chairs that all convert into sleeping beds. In your dining room, look for tables that double as office desks and provide extra prep area if adjacent to the kitchen.  There are even kitchen counters that have adjustable legs to accommodate area for chopping & cutting vegetables and then convert to dining room table height.  This enables one set of furniture to be used for two rooms worth of functions for you and your family. Multipurpose furniture can transform a studio apartment into a home that satisfies the largest of home's worth of functions.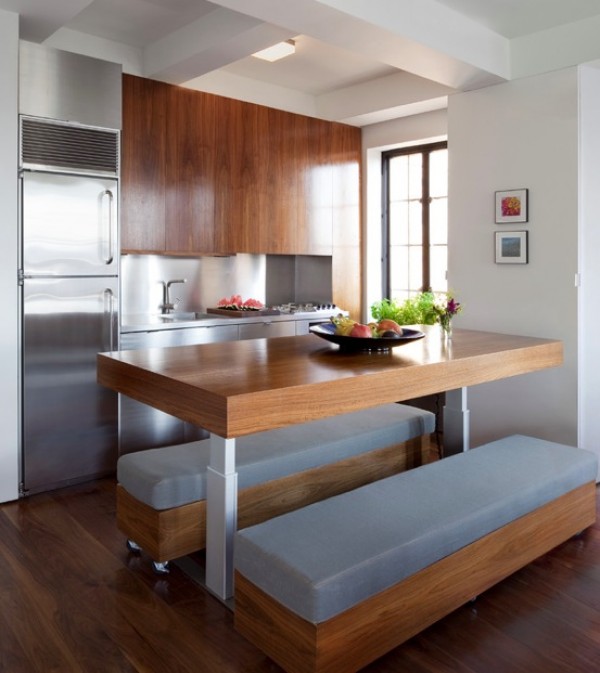 Transformer Loft – by Studio Garneau
Get creative with your apartment:
 Similar to college dorms, small apartments have unlimited potential but you will have to be creative and think out of the box! Consider using loft beds or simple structures that can lift your bed off the floor and enable use of space below for a couch, desk, and just storage space. This creative option below folds up to look like a wall cabinet, but actually folds down to reveal a bed, desk and more! Also utilize under bed storage for clothes that are seasonal, behind the door hanging organizers for shoes, jewelry or bathroom accessories. Remember vertical height is often forgotten in small apartments; use it to your advantage.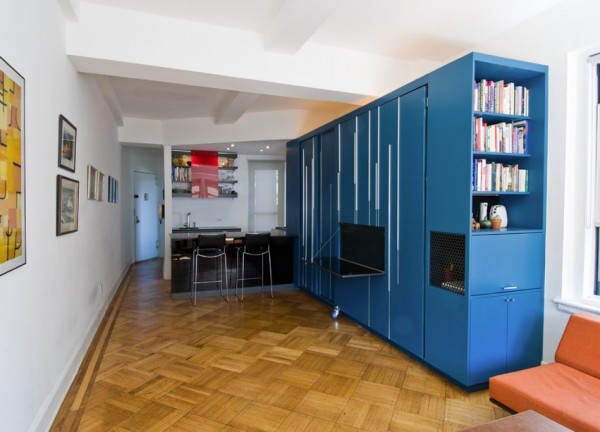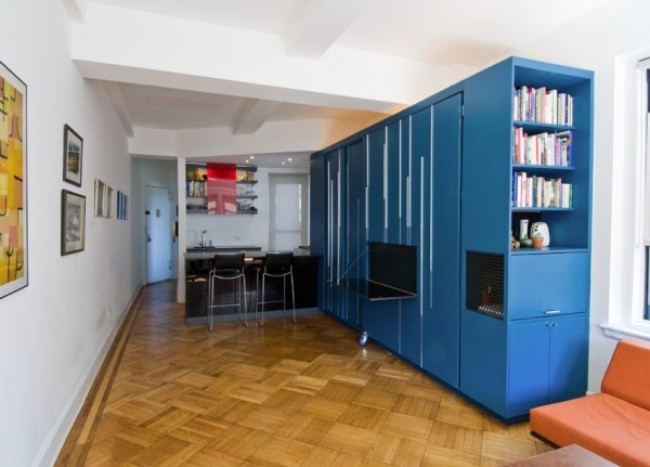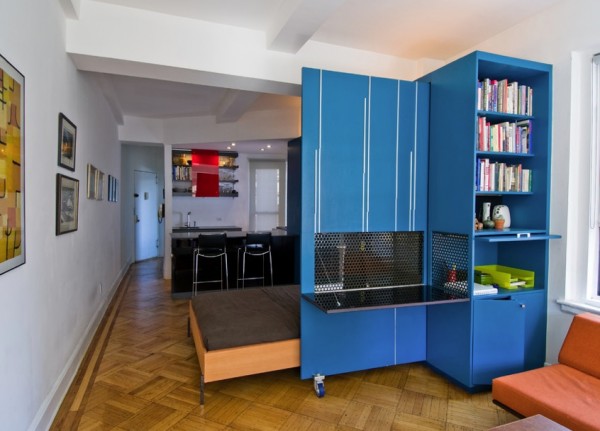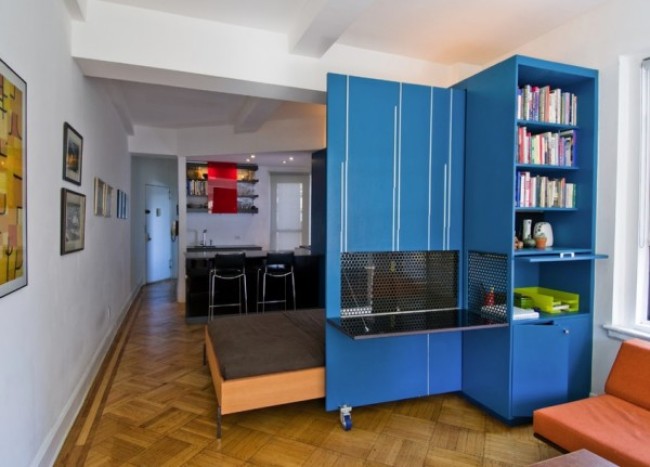 Project by Normal Projects
Your cozy apartment maybe small but it definitely is big on character! Let in natural light and utilize mirrors and get creative. Multipurpose furniture and organization ideas that utilize vertical space should be considered and embraced. After all, you love your cozy home, and these ideas will help you enjoy it even more!