Kitchens are the heart of your home and they always seem to draw family and friends together at all times of the day. It seems everyone wants a larger home, more space to spread out and entertain and the kitchen is one room that is no exception. Oversize kitchens include seating at the kitchen counter or bar, side seating in an adjacent dining area and is optimum to allow kids, guests, and family plenty of options to spread out and enjoy the kitchen ambiance. If you are struggling to think of how to create comfortable dining in your large kitchen, here are tips to help.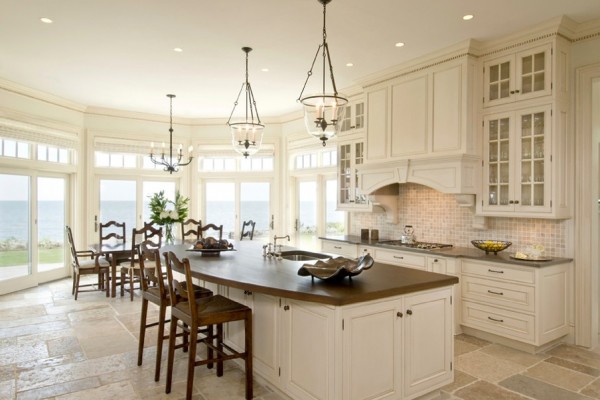 Image by Venegas and Company
Assess your kitchen layout:
While the idea of comfortable dining space sound like an easy concept, large kitchens often lack personality or tend to feel impersonal due to the large space. Assess your kitchen layout to determine how you can best use your area that you've been given. Kitchen bar seating is seating that extends off the counter space and can be at the same level, or often sits higher to accommodate higher bar stool seating. Bar seating is a great way to create a more comfortable dining experience for all, while the cook is able to interact and entertain guests while cooking. If your kitchen doesn't offer this feature look for ways to add onto existing side countertops and eating nook areas.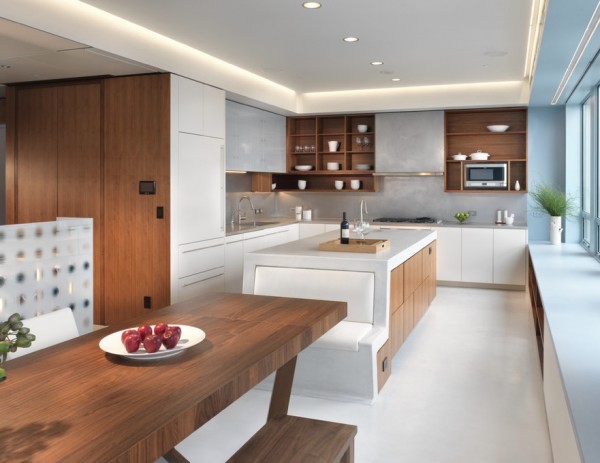 Image by Winder Gibson Architects
Create an atmosphere that is welcoming:
Similar to walking into a giant museum with high ceilings and large walls, large kitchens can feel impersonal without the right welcoming decor and seating options. Banquets, booths, and benches are good options to bring guests around the family table without sacrificing the large functioning kitchen. Most people associate group seating with restaurants and cafes, but creating a warm and cozy atmosphere with lighting, throw pillows for comfort and table top flowers or decor can make your large kitchen feel like your favorite neighborhood eatery.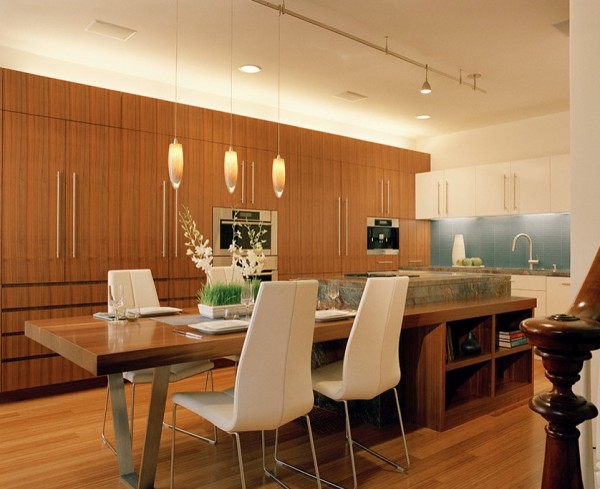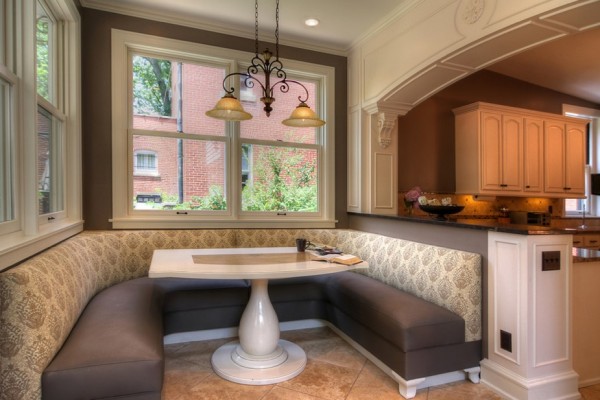 Photo by Toby Weiss/ Decoration by Mosby Building Arts
Dining with a view:
If you are fortunate enough to plan where your dining area will be located amongst your kitchen, opt for window seating to give guests a view to enjoy. Oversized kitchens can easily feel vast when there is nothing but cabinetry and appliances. Move your dining space amongst gorgeous vistas to bring the outdoors in. Humans naturally gravitate to nature and scenic views and the size of the kitchen and dining area will become non-existent when your family is sharing a great meal and conversation amongst a "room with a view."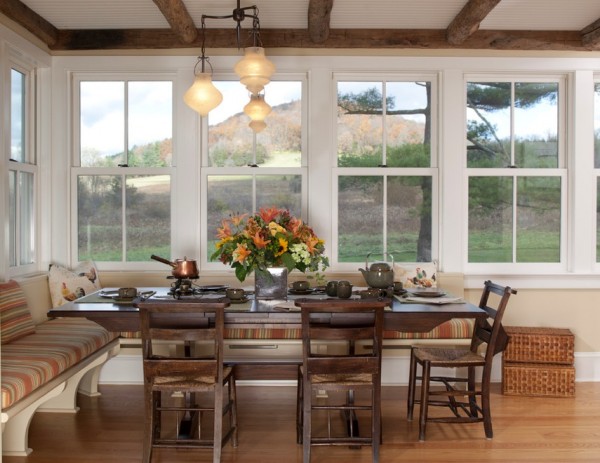 Banquet design by Patrick Mulberry, Architect and Denis Langlois of Den Construction
Your kitchen should remain the pulse of your home and feel welcoming regardless of its size. While many people focus on how to make a small kitchen feel larger, large kitchens have the challenge of creating a human-sized scale that makes guests want to linger for a second helping of your gourmet meal. Use these tips and see how seating is no longer a challenge in your grand kitchen.