Comfortable cabins set in nature's lap are indeed a great way to spend a memorable holiday and definitely help when it comes to escaping the hustle and the rush of the monotonous city life. And while traditionally the mental image of a cabin set in a lush green outback is of a structure clad and crafted out of wood, the Swinomish Indian Reserve cabin breaks away from that trend. This dramatically distinct cabin has been clad largely in glass and pretty much looks like one giant 'glass house', which enables you to stay connected with nature at all times.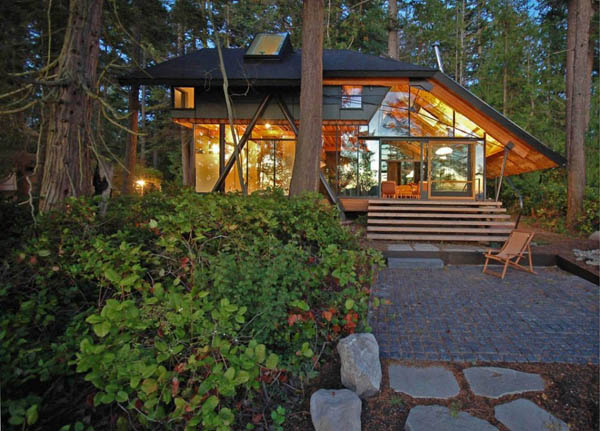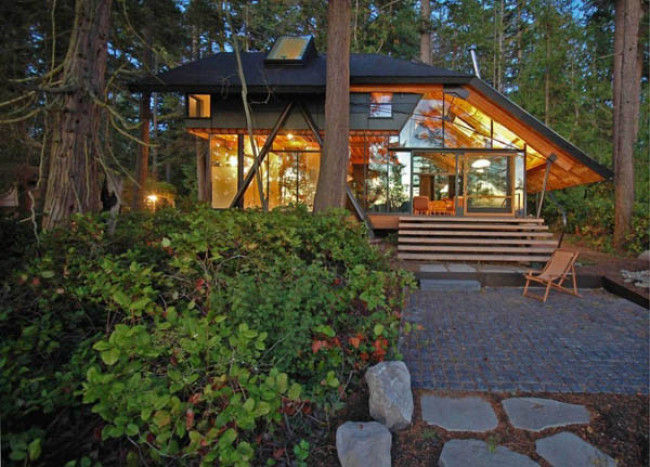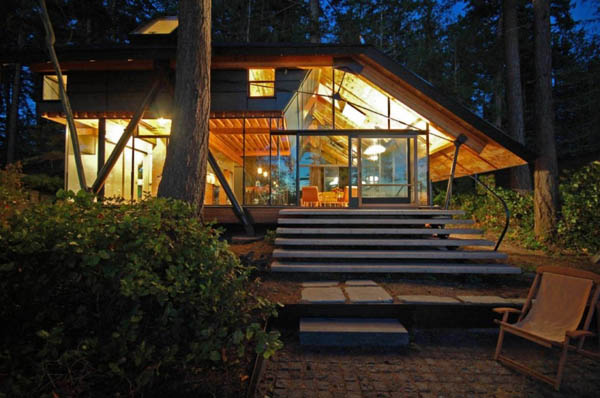 The "Sneeoosh Cabin" designed by Zeroplus Architects offers the best of both worlds as during the day time it allows those inside an opportunity to take in all the sights and sounds of the forest that surrounds the cabin, while at night a heavily insulated and secure sleeping area at the top provides you all the comfort and privacy that you need. This combination of visual connectivity during day and complete security at night makes this structure located in Puget Sound, Washington, the ideal getaway.
With unabated views of Hope Island, Whidbey Island and even the iconic Olympic Mountains, this is the perfect way to connect with nature and recharge your senses.