For several centuries, Spanish style homes have been a popular architectural choice, especially in areas like California. From the unmistakable clay tile roofing to the arched doorways, stucco walls and tall ceilinged entranceways, Spanish culture has touched architecture all across the Southeastern United States. However, whether you're living in Madrid, California, or absolutely nowhere near either locale, it's easy to add a touch of Spain to your home décor.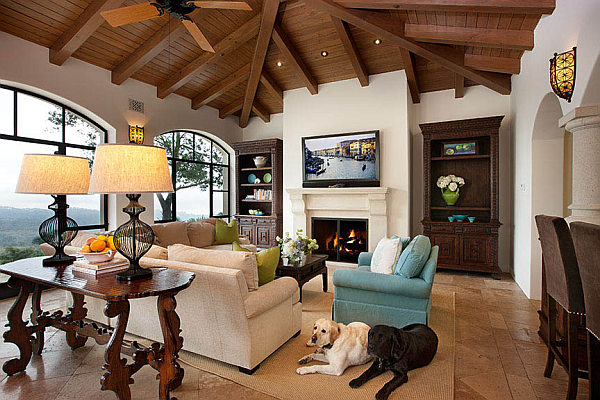 There are a few characteristics of Spanish style homes that you may be able to replicate with a little interior rebuilding. For example, exposed wooden ceiling beams are very popular in Spanish homes. However, if are unable to make this change, you can start with stucco-like wall paint and plenty of dark wood features.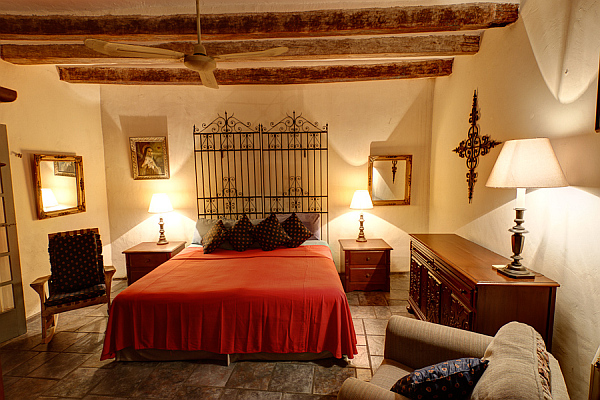 Another prominent feature of Spanish style homes is decorative wrought iron accenting. The most popular places to add wrought iron are as a chandelier, side table candelabras, stairway railings or as an elaborate medallion. You could also add iron pieces in the form of antique-style wall sconces or cut steel lighting fixtures.
In terms of color, Spanish style homes have a natural, rustic appeal with plenty of earthy tones – such as dark woods, white or sand colored walls and brown tile flooring. However, these homes also include small pops of primary colors – such as bright red, yellow or blue. An easy way to implement these colors are to add Catalina style tiles either as wall art pieces or as accents within terracotta floors.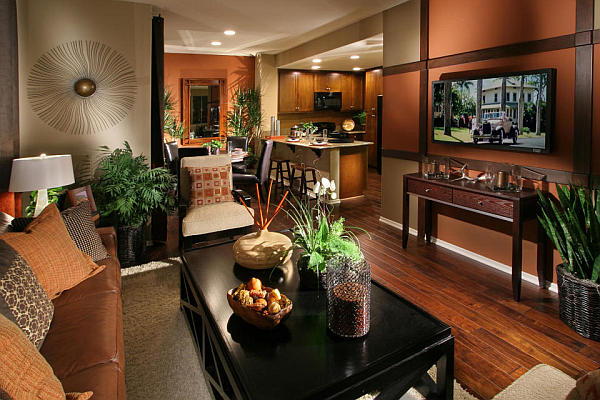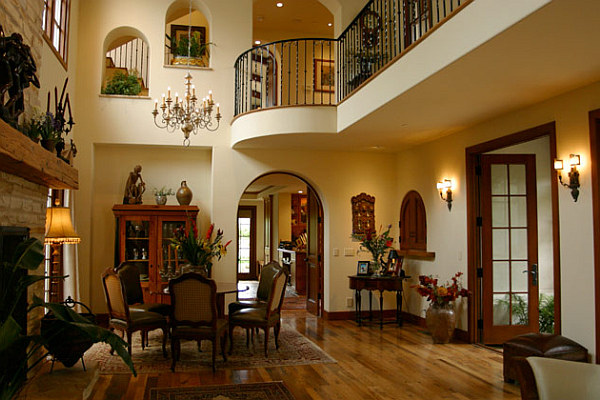 Outside your home, you can invoke the Spanish feel with a small fountain, statues, brick or terracotta walkways and – if your local climate will allow – a cluster of small palms or olive trees. You'll be surprised by how much adding in a few traditional Spanish details can spice up your interior and exterior home décor.