"Hello mate? Anything with extra meat and loads of chili pepper to go with my beer?"
"Of course, you can try our Chorizo pizza, or Uncle Nicky's Special. No matter which one you choose, they taste divine!"
"Brilliant! But I need it fast, my boss is on my back already."
"Worry not, give us a few minutes and you'll be licking your fingers. Our fresh and tasty stone baked pizza usually does that to people."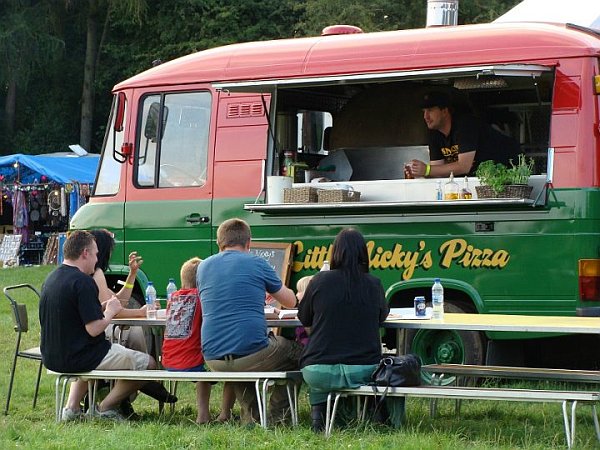 That's how the conversation might go if you happen to be in one of those places where Little Nicky stops to cook his amazing pizza to the hungry wanderer. But who's Little Nicky you may ask? Little Nicky is a mobile pizza van that can be found during the week at their regular stops in and around South East London, or during weekends at all those fairs, events and festivals.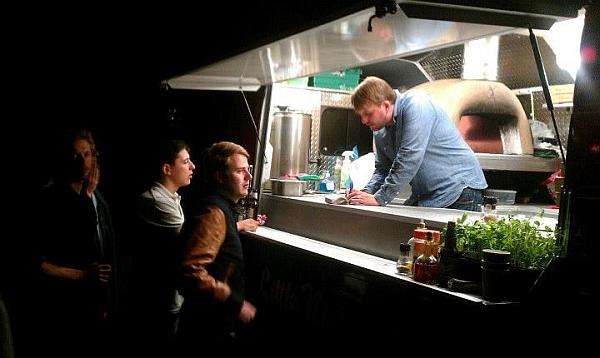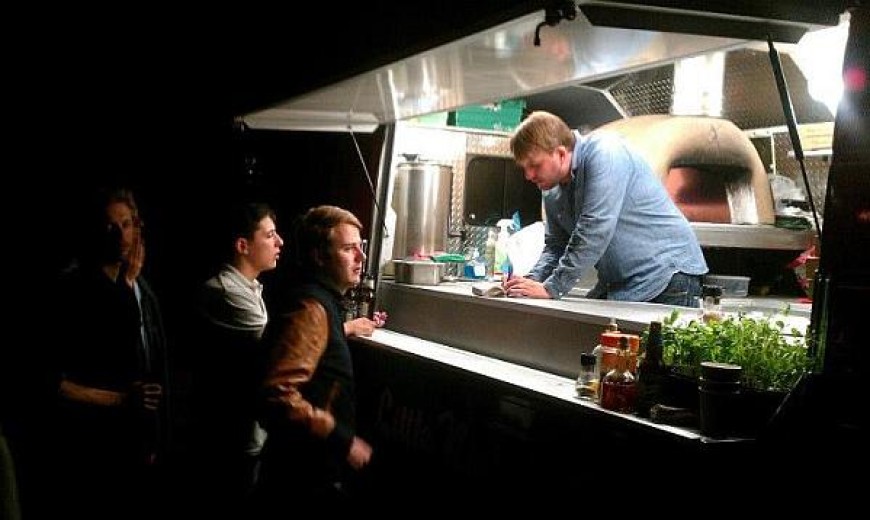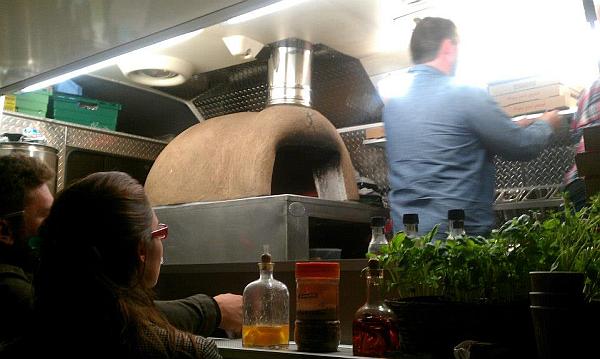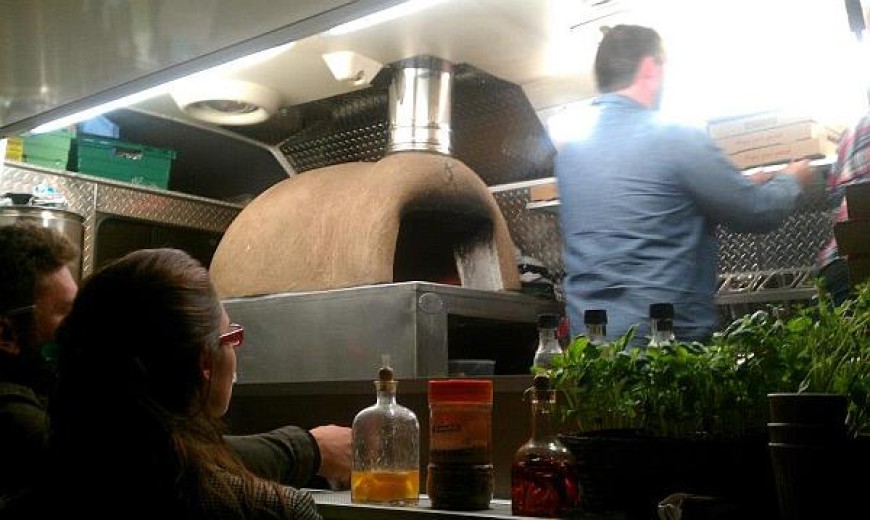 The reason we're featuring Little Nicky on Decoist today is not only because of their tasty pizzas (always cooked with home-made hand kneaded dough, fresh tomato base and top quality ingredients), but also because the owners managed to turn their ugly dark green van, into a rather stylish restaurant on wheels that steals me a smile whenever I turn my eyes to it. Being full of color could be one of the reasons, but you know I'm crazy about productivity, so could also be because they managed to cram everything they needed in a really tight space and in a fancy manner.
We'll let you be the judge if you'll build your own mobile pizza van and go from festival to festival to cook your amazing food to the people. Little Nicky sure has the punch to inspire people, don't you think?
Note: I know the owners of Little Nicky personally, and I can vouch for being top people to have a beer with — that's if you don't want to try their pizzas. Just mention that you heard about them from Decoist, and who knows, maybe they'll throw in a free slice, eh? :)
Images blatantly stolen from their Facebook page.