As modern cities are becoming more and more congested, the thing that is becoming a premium is space. And in a cosmopolitan hub like Singapore, every inch of available space is indeed precious. One of the most difficult things to find in this bustling city is parking space and owners of supercars will go to any extent to find a spacious and lavish parking spot for their special set of wheels — that is precisely what the Hamilton Towers have on tap.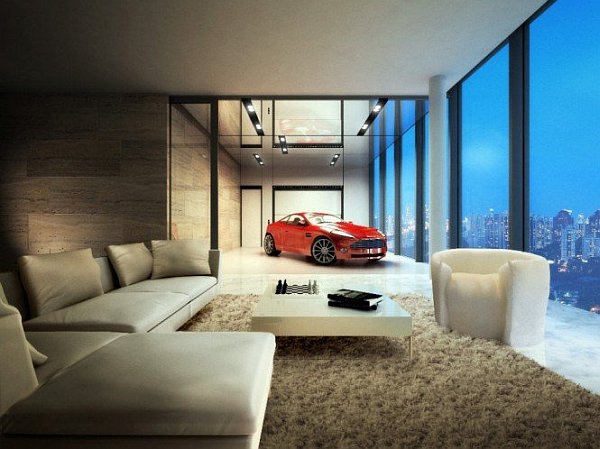 Designed by KOP Properties, the new apartment allows owners to transport their cars into their homes, quite literally, by using specially designed elevators.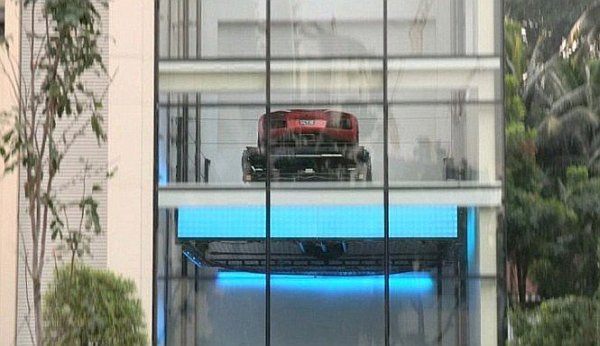 The in-room parking spaces are designed to be 'showcase areas' where you can not only keep a watchful eye on your valuable asset, but you can also use the space to show off your prized possession when guests and friends arrive. In a place where more and more owners of luxury cars are happy to pay the extra buck for safe parking, this is indeed a fabulous idea.
The Hamilton apartment was spotted on Home-Designing. With interiors that are sleek, spacious and are crafted using ample glass to provide both nice views of the city skyline and also great natural ventilation, it offers a lot more. There's also a lavish pool, gym and plenty of green around.
An apartment here will set you back by $7.5 million, while the penthouse suite goes for a mind-blowing $24 million. And that's sans the supercar, of course!