One of the most essential design elements of modern condos and high-rise apartments is the views that they offer and it is interesting to see how home owners are keen on highlighting the views and even doing it at the cost of downplaying the interiors and the décor. This nice little high-rise apartment in Chicago might be not as spacious as some of the other homes, but with clever renovations and subtle additions, its owners have turned it into a real classy hub. (Amazing photography by Cynthia Lynn)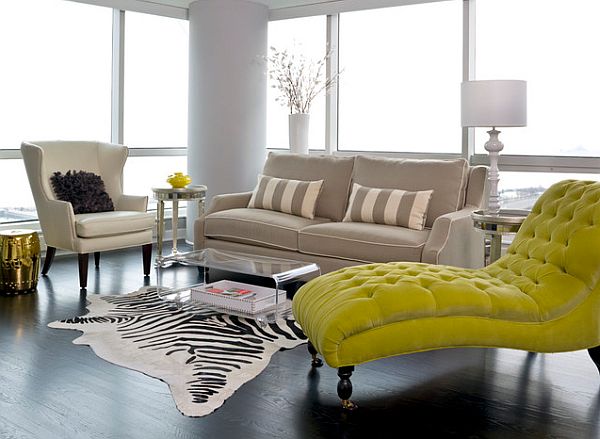 Steve Joung and Dana Guo, took up the home as they loved the views it provided of lake Michigan and they have ensured that this aspect is not lost with the new renovations that they have undertaken. The redone apartment sports hardwood floors that are finished in dark ebony and the glass-to-ceiling windows continue to offer unobstructed views of the lake. The interiors have been kept subtle and understated and the use of white, along with neutral shades for the wall has largely accomplished this.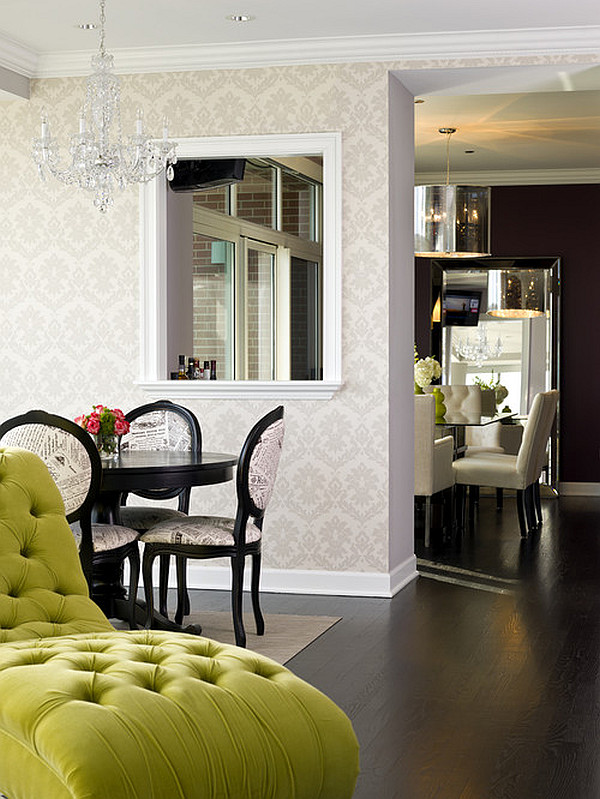 While the backdrop has been kept neutral, the furniture and décor has been selected deliberately in dark browns and lovely yellows, to ensure that a wonderful contrast is maintained. The entryway that connects all the other rooms is the only space that has been painted in a dark espresso-shade and with a striking mirror in white frame at the center of it all, makes for a refreshing change from the rest of the home.
The couple used mirrors wherever possible to give the rooms a light and airy feel and ensure that they appear more spacious. A peek-through the window between the living and the dining room also accomplishes the same while keeping those at the table feel connected with the ones in the living area.