The design of a floating box with well-defined edges and perfect symmetry seems to be popular with designers across the globe as we are seeing homes with similar design take shape in most of Europe, Latin America and the US. That does not mean that each of them stops adding their own individual touch as the Ipês house in Sao Paulo, Brazil, showcases. While the home itself looks like a beautiful floating box cast in concrete and wood, there is  a lot more to it than meets the eye.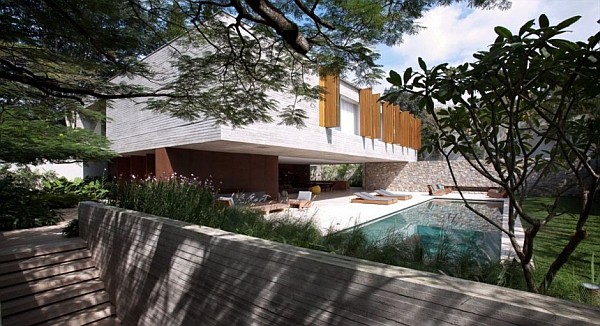 Designed by Marcio Kogan's StudioMK27, the home is pretty much a perfect template for anyone who wishes to build a contemporary house that is both sophisticated and yet an absolute dream to live in. The Ipês house looks like a giant concrete block floating over a dreamy glass base and this is achieved by the balanced use of concrete, wood and glass on the exterior, while the interiors remain spacious and light.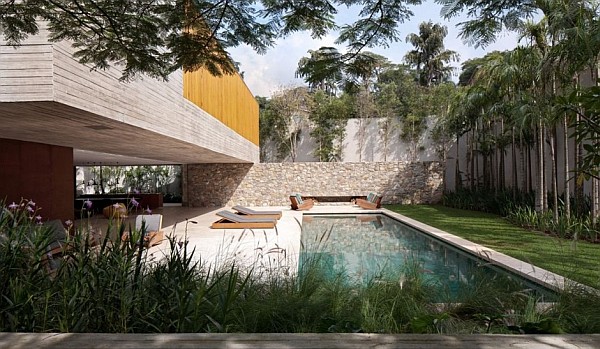 The wooden folds that can be opened and closed at your will give the bedrooms in the top floor all the privacy that they need and also allow for ample natural ventilation during daytime. Neutral shades and the use of grays ensure that the interiors are chic and fashionable, with décor being kept uncomplicated and elegant. The design of the pool also complements the basic structure beautifully while the ample patio space allows you to kick back and put your feet up after a long day's work. (found on Contemporist)
Photography by Reinaldo Cóser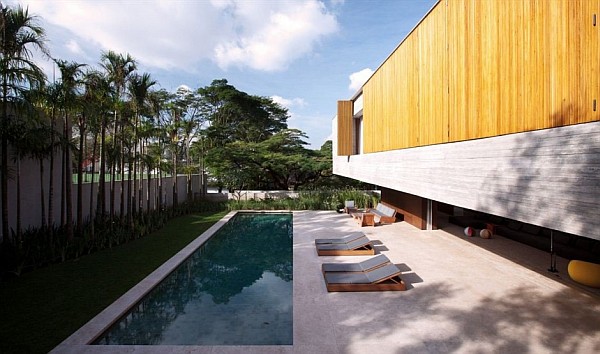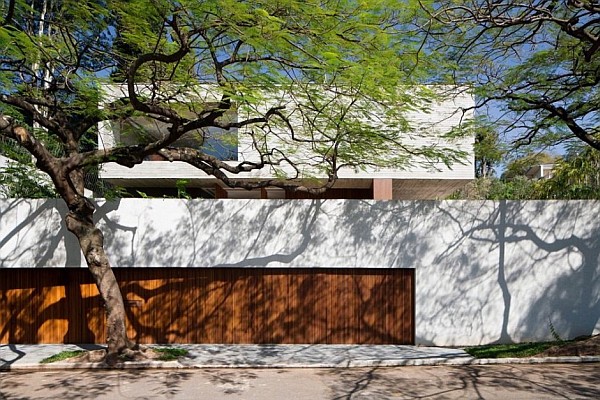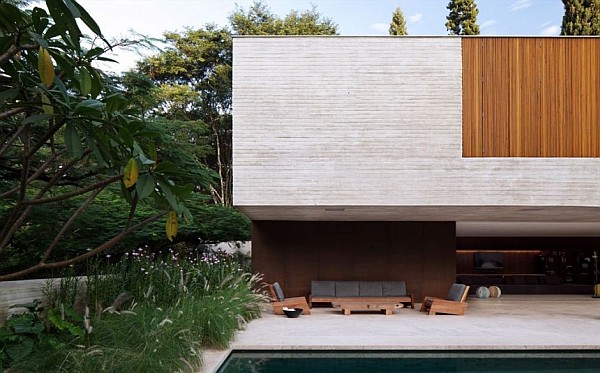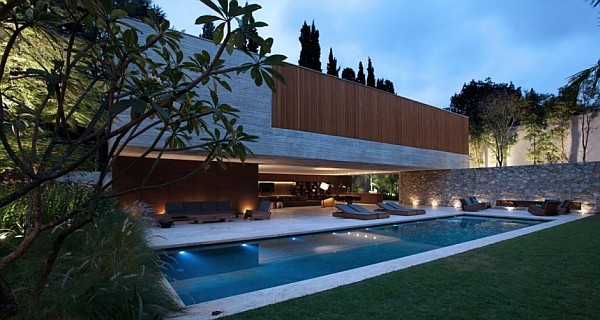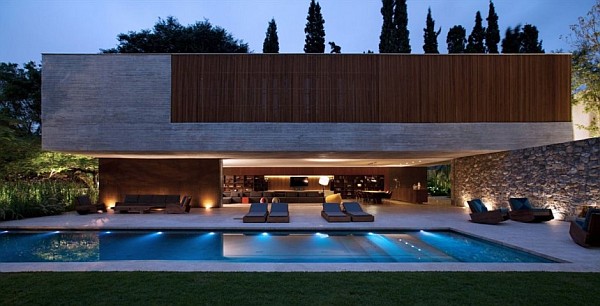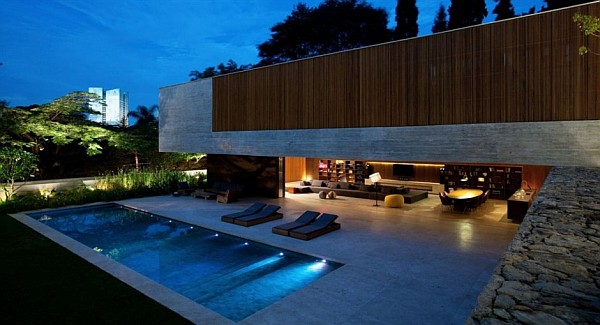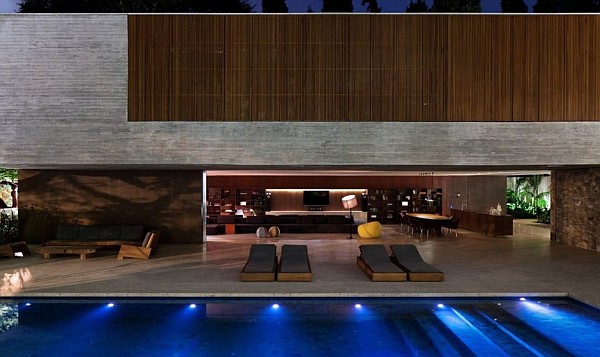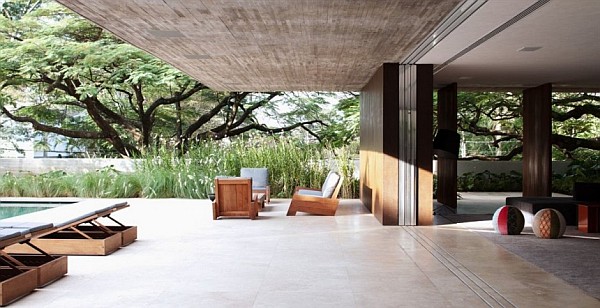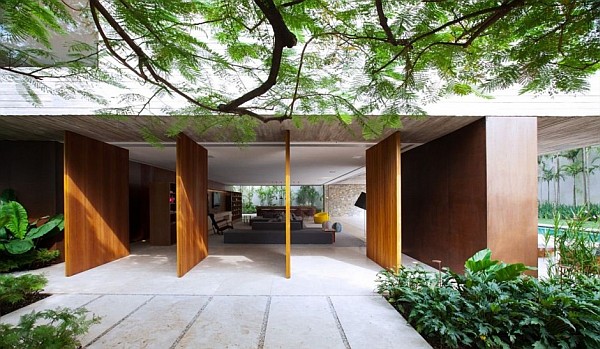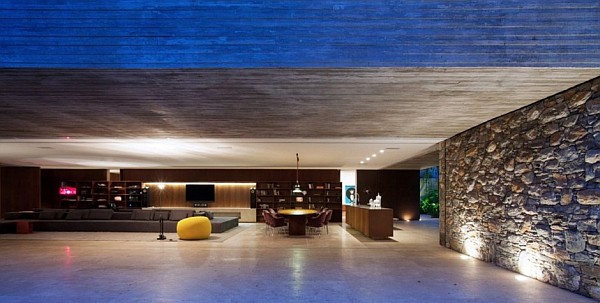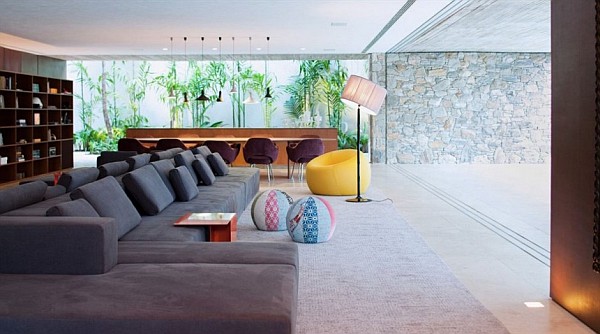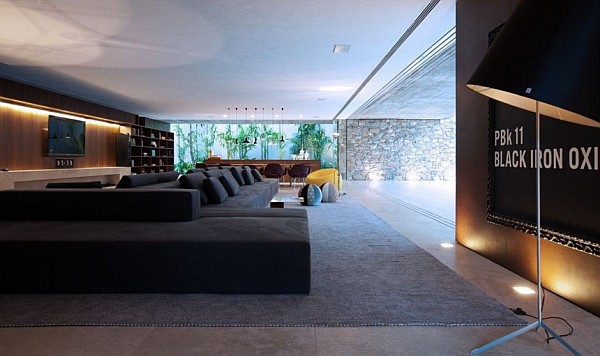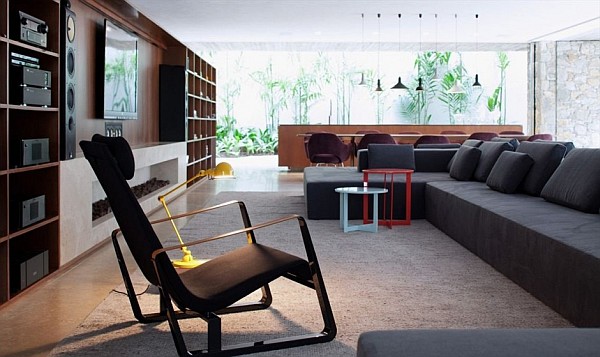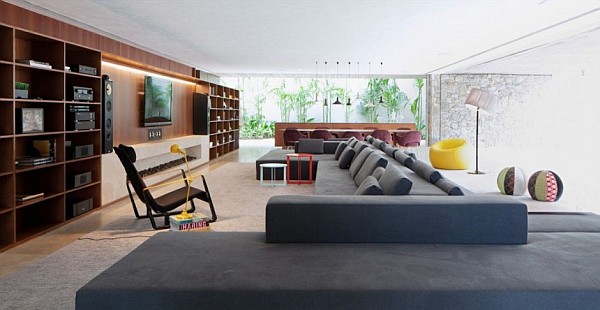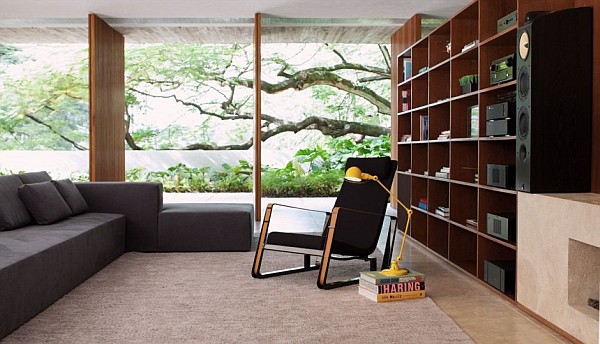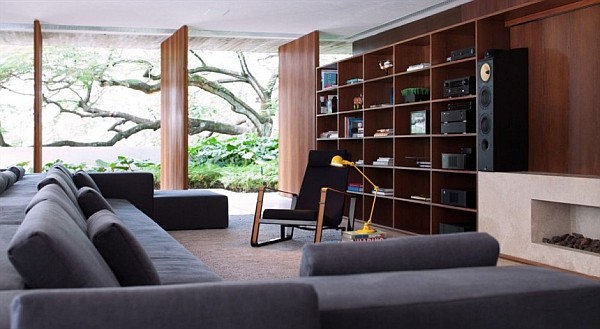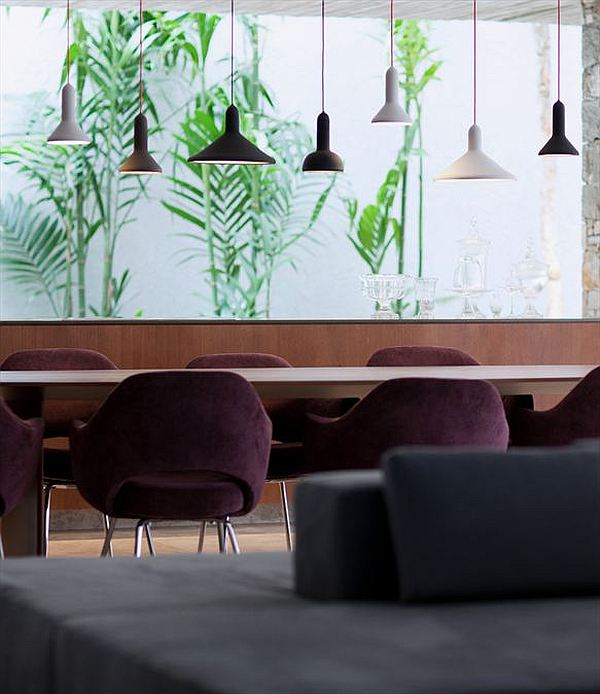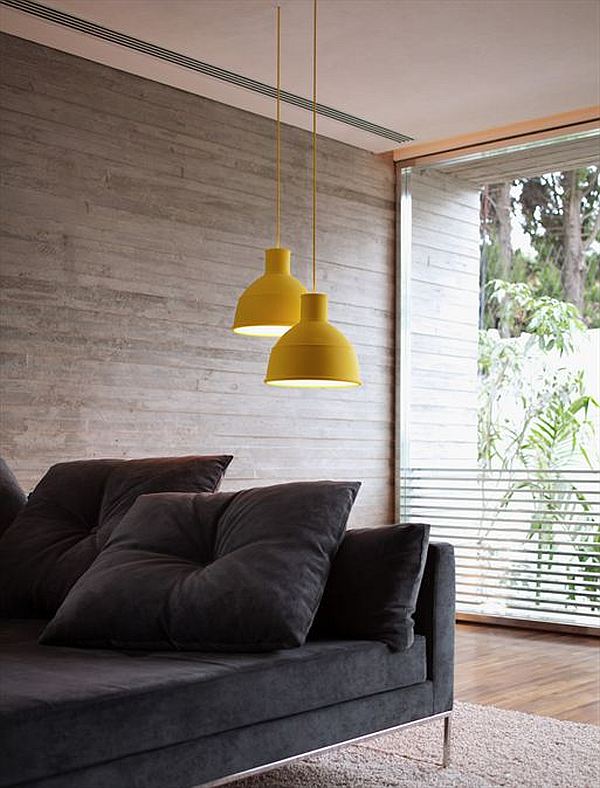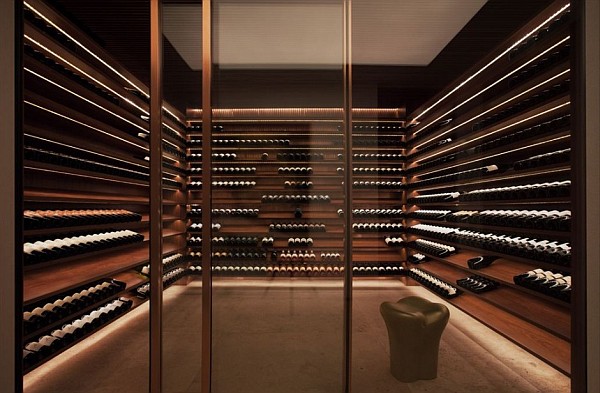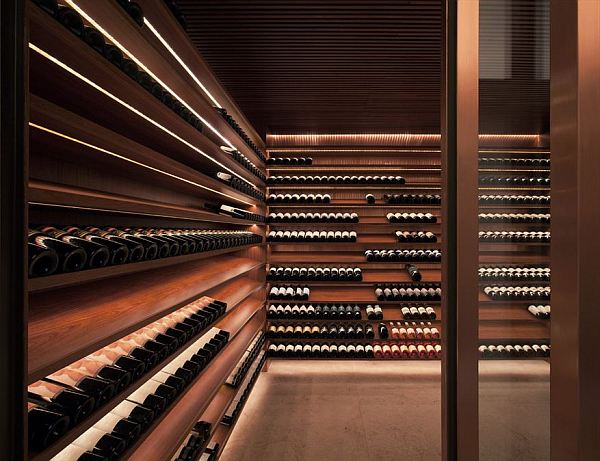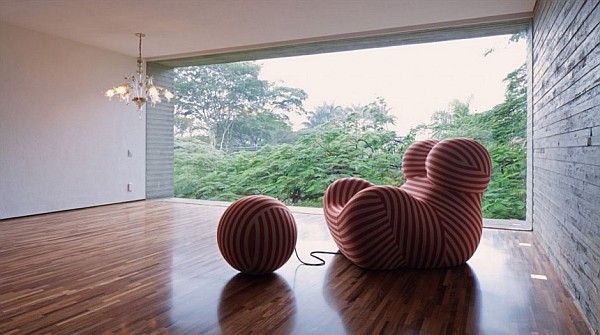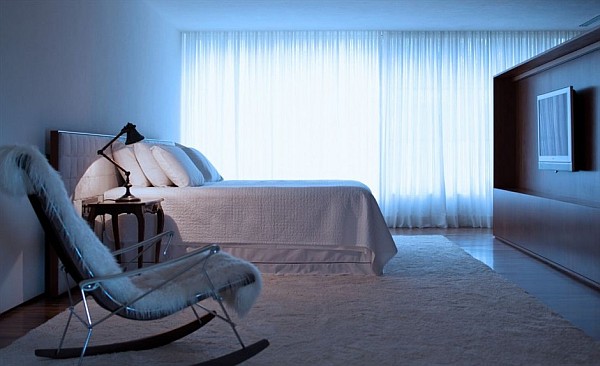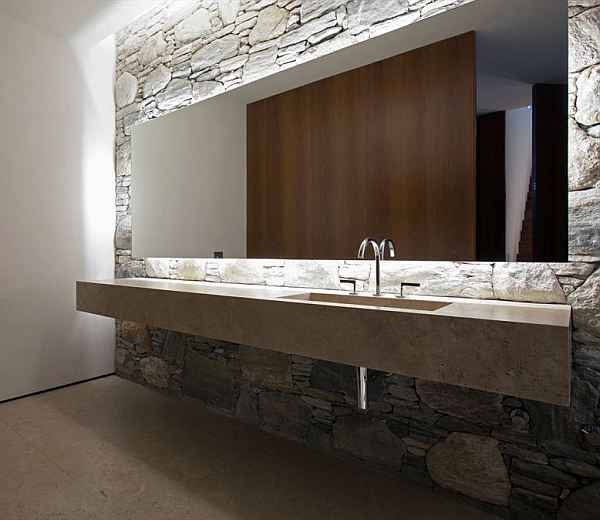 Liked the story? Share it with friends.