It's the color of nature surrounding us. Blue sky, blue mountains, blue sea, blue-footed booby, and now it can be the color of your home. Curtains, walls, linens, pottery, let's shake it up with at least one of the hundreds of shades of blue as you create a touch of Zen in your home that translates serenity, tranquility and peace.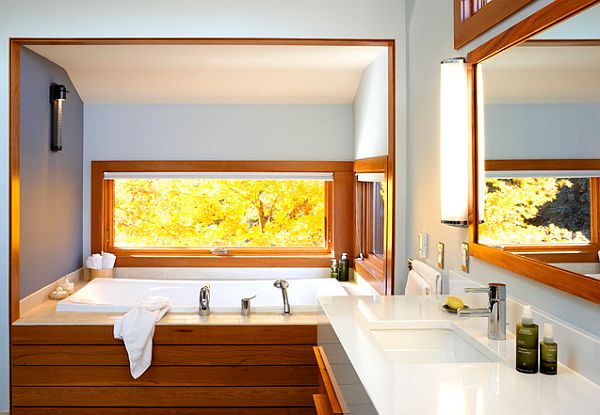 This color has been adopted from the skies of nature and now plays a large role in our wardrobe, proof in a stack of frayed blue jeans. The denim look has overtaken us worldwide and is a major team player in our closets that has the chameleon ability to absorb the tops we pair with it and making it look effortlessly great.
Nothing can compare to the comforting sensation of pulling on a pair of old jeans that have been worn-in to perfection. They hug our legs like a long lost friend, enhance our best attributes, and are always ready to forgive the extra five pounds we've acquired during our business meetings at the local waffle house.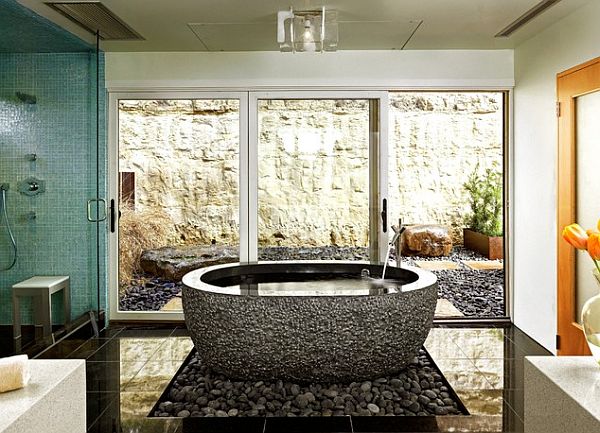 To our body — in definition of clothing — these jeans, be they acid washed, bell-bottoms or skinny, they are Zen to our frame of mind and frame of body. And borrowing from the vast selection of blues from your favorite denim company you can create and design a bedroom that speaks to you in a language that connects with you just like your favorite pair of jeans.
How relaxing would it be if you could be enveloped in your bedroom just as your jeans embrace you? To feel comfortable? To feel loved, and to feel that those five extra pounds are just a speck of dust when you have opportunity to stretch away your worries of today and days gone by as you come in your Zen inspired room.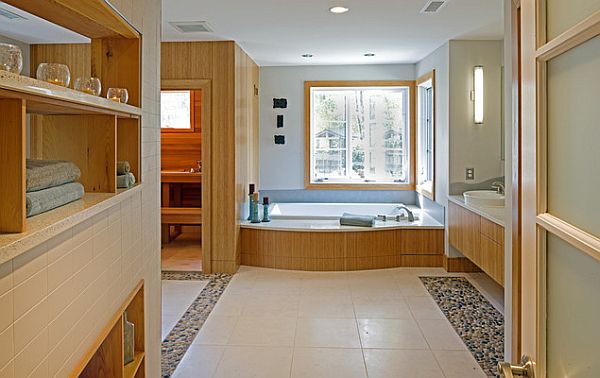 Real jeans don't have ruffles, lace or glitter. Real jeans have the Zen appeal that let's face it, is lacking from our lives and the overcomplicated lines of our home and interior. So what would happen to our burdened brains if we embrace the calming effects of blue with some non-tangled Zen?
It's a DIY possible project. Take a look at these four steps to acquiring a bit of Blue Zensation in your home today!
Zen Furniture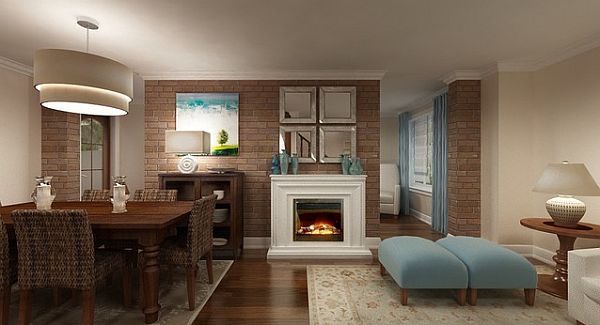 When it comes to a room that is Zen oriented it's not about what it needs, but what it doesn't need. You want to design a clear environment of elegance, and the first place to begin is the furniture.
Zen furniture is not about hiding screws or intricate craftsmanship. It's clean. It's efficient. It's fluidity without the complications. Often constructed out of solid teak wood, the energy from basic box like structures, with smooth curves, or basic structures offer natural stability and grace.
Color
When you envision quietness in your life, you imagine a time period where you are disconnected from the news, from Wi-Fi and technology, from overpowering flickering TV's with their sensationalized blah, blah and the wild eccentric styles inspired on a whim and enforced upon society.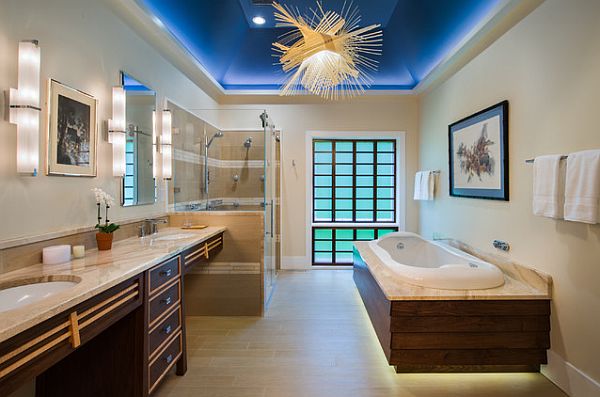 You can find that inch, that minute of peace with periwinkle blue bedroom walls that represent calmness and truth with a touch of royalty from the hint of purple.
Have you ever moved in a new home and thought, well the paint color selection is not really my choice but we can live with? In a couple of weeks once we get settled we'll cover up that sorry excuse of a color with our own preference. Fast forward several years and that color still holds you captive building resentment inside you against an otherwise harmless color.
The point is, don't ever underestimate the power of color in your home. Don't worry about making an impression on your friends or foe: think about what you really need your walls to do for you. At the end of the day when it's just you and your dear invited loved ones in the bedroom the walls need to communicate with you and exude the strength of color you require to rest in peace, to wake up refreshed, and perform through the work day at maximum capacity.
Zen Blue Floorspace
Wide open spaces for you to literally stretch your arms as far as they can reach, to bend at the waist and walk your hands on the floor. To pirouette at the start of a three day weekend, just to have space without bruising your knees every time you turn around and bump into a cluttered collection of furniture.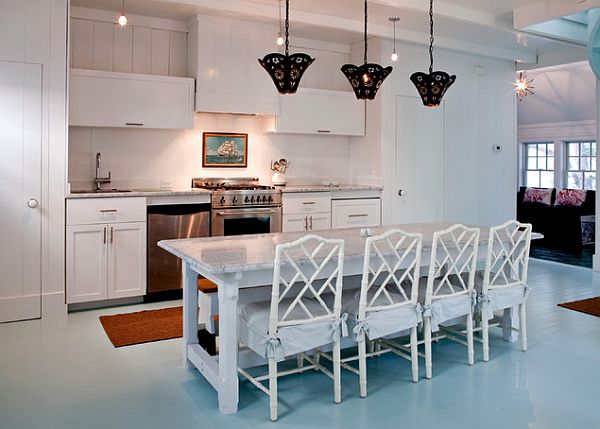 This blue Zen room could be the clean space where your infant will learn to crawl, where you will exercise your body back in shape or where you can remove the proverbial weight off your chest and inhale the calmness straight into your mind and soul. And for that you need no distractions and much space for your problems to dissolve in the air without bumping into a million things just sitting around because you have them.
Zen Decoration
What is an interior designer, without the key components, the décor? The trinkets, the antique treasures, the photo frames, the wire birdcages, the tiered candles, the the swaths of fabric called curtains? No, here you must not give into the pretty bauble temptation; you must keep true to the Zen culture. For if you want a Zen theme you can easily substitute this for that, but when you crave the culture of Zen you acknowledge the need for rest and relaxation. And so less is more.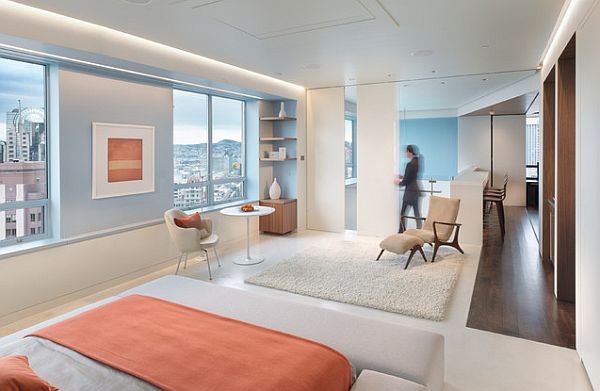 Purposeful pillows in darker and lighter shades of periwinkle and white. Greenery in houseplants rooted in simple pots to boost the oxygen and the happy feeling of life. A bamboo basket of stones awaiting your fingers to repetitively smooth out its ridges leaving the worries behind as your fingerprints mark you worry stones a success.
This constitutes as a Zensual Blue room. A room where you can reconnect with your inner feelings and thoughts, fall back in love with yourself once more barring large screens and endless opinions of others to dissuade you left or right.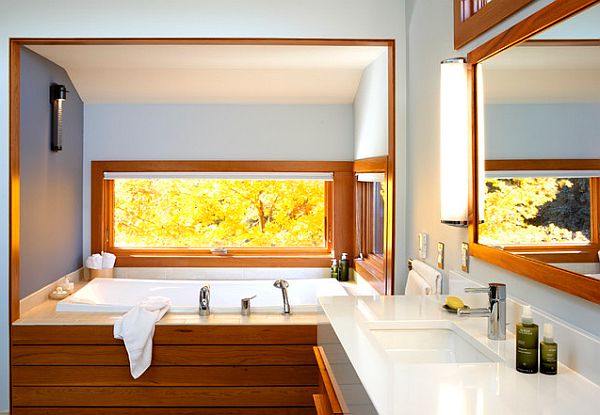 And as I mentioned earlier, a Zen oriented room isn't about what it needs, but what it doesn't need. Therefore, do yourself a favor and eliminate one other item we deem necessary in every room and even on our wrists. Forego the clock and forget the time, forget the season, for your blue feelings are now of truth and calmness.
How's that for a pair of reality jeans that are sized to fit your personality, your life and your bedroom as they Zen you down?