The Feldbalz House is all about elegance, simple style, minimalism and sleek design at its flowing best. One of the best modern homes that we have seen in recent times, the home charms you with its uncluttered presence and the extravagant and wide-ranging use of glass. Glass and stone are the two main visible components of this contemporary structure and the third common ingredient that you find in most current homes, wood, is missing to a large extent here.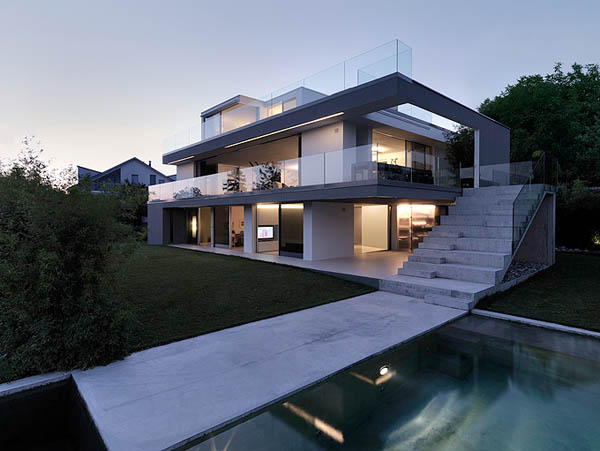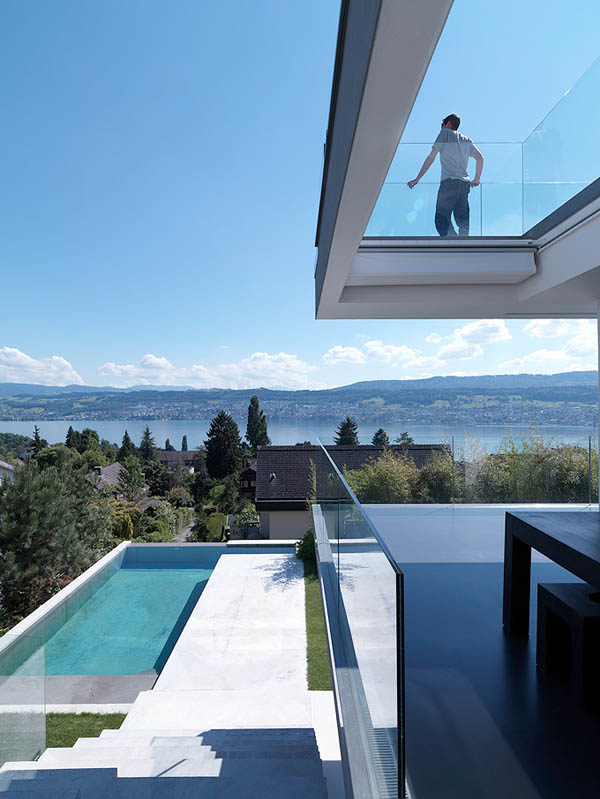 But that seems to fit perfectly with the plan as the three floors of the home offer three unique living spaces with each having a very specific goal. The ground level is for the children and it opens up into a beautiful patio area and houses plenty of room for kids to play around. A wonderful, walkway in stone combined with stairs graces the area above the pool and adds to the uniqueness of the house.
Moving beyond the translucent front, one sees the first floor which acts as the family living space, while the second floor sports the bedrooms for the parents and offers refreshing views of Lake Zurich. Designed by Gus Wüstemann, the home really uses glass beautifully and adequately t provide unobstructed terrace views along with a sophistication that is otherwise hard to find and emulate.