Window treatments are one home accessory than has a major impact on the entire mood of a room. They have the potential to diffuse or block out natural light, improve privacy and dress up a window area. They can complement or detract from a room's décor. Some window treatments are timeless and classic while others can become quickly outdated with changing interior design trends.
If you're considering replacing your current window treatments, here are a few questions to ask yourself before taking the plunge:
1) What is the room's purpose?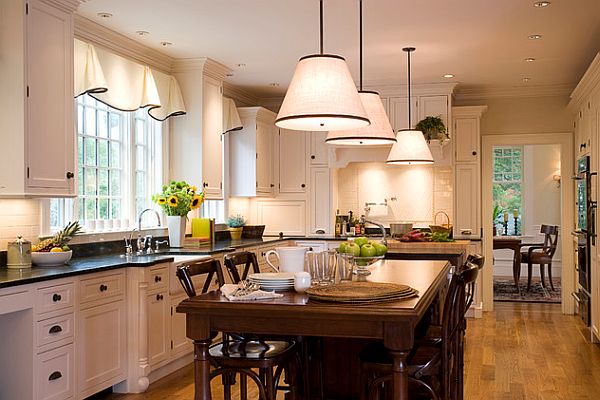 by Duckham Architecture & Interiors
The functional aspects of a room are key to determining which sorts of treatments you should use. For example, a bedroom is generally a very private space and so you may need something more than a couple of sheer panels. On the other hand, a kitchen is generally a place in which you'd like to enjoy plenty of natural light.
2) What mood are you attempting to convey?
Window treatments, like furniture, come in a variety of colors and patterns. You can choose from bold, bright and whimsical to serious, understated and simple. Remember that the colors and prints you select will have a major impact on the mood of the room.
3) What sort of décor do you currently have in place?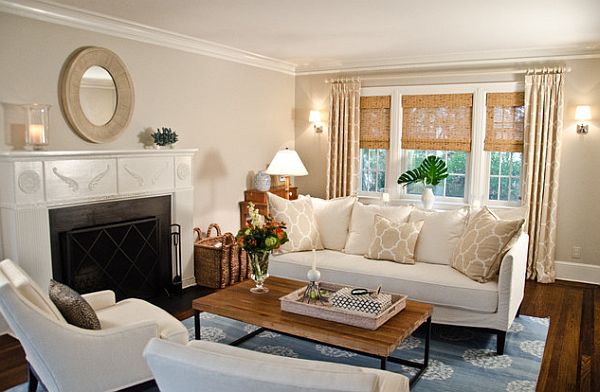 by Mantra / Anand Vissa Photography: imforeverblowingbubbles.shutterfly.com
A room may be contemporary, modern, traditional, classical, tropical or influenced by one or more regions or cultures of the world. Your décor may be eclectic, or it may be minimalistic. When selecting your window treatments, be sure to choose the sorts of styles that won't clash with your current designs.
4) What is your budget?
Window treatments vary in price from under $20 to well over $500. Take time to consider your budget before you begin choosing your treatments. Remember that when you replace the treatments for one window in a room, it's best to replace them all for consistency.